Cloud9 Blue
Cloud9 Blue North America Rank #4 xeta Son Seon-ho (손선호) Xeppaa Erick Bach leaf Nathan Orf mitch Mitch Semago vanity Anthony Malaspina have qualified for Champions after claiming a resounding 3-0 victory against Rise
Rise North America Rank #8 Shanks Ryan Ngo supamen Phat Le Derrek Derrek Ha POISED Kevin Ngo neptune Jason Tran in the NA LCQ grand final.
Both teams have put on dominant showings throughout the tournament. Rise knocked down FaZe Clan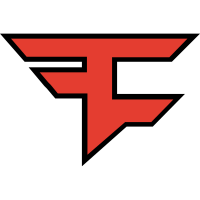 FaZe Clan North America Rank #6 ZachaREEE Zachary Lombardo BABYBAY Andrej Francisty corey Corey Nigra , Cloud9 Blue, and 100 Thieves
100 Thieves North America Rank #2 Hiko Spencer Martin Ethan Ethan Arnold nitr0 Nick Cannella Asuna Peter Mazuryk to the lower bracket, all in exciting three-map series. Cloud9, after being knocked down to the lower bracket by Rise, defeated Gen.G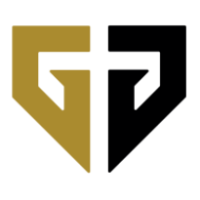 Gen.G North America Rank #9 gMd Anthony Guimond koosta Kenneth Suen NaturE Nicholas Garrison Shawn Shawn O'Riley , XSET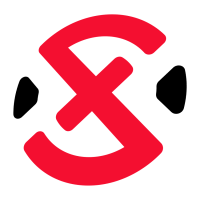 XSET North America Rank #5 dephh Rory Jackson zekken Zachary Patrone PureR Bryce Lovell AYRIN Jordan He , and 100 Thieves to reach today's grand final.
Rise had veto priority in the grand final due to their bracket position, and decided to first-ban Icebox. Cloud9 then chose Breeze, a map both teams have recently found success on.
Cloud9 started the map swinging, winning the first five rounds and prompting a Rise timeout. Shortly after, Rise won the next two rounds with the help of an insane 1v2 clutch by Phat "supamen" Le. From there, Rise seemed to gain their footing, winning three of the next five rounds and closing the half down 7-5.
Pistol rounds proved to be Rise's bane as they again lost the opening round in the second half. After losing the first two rounds, Rise were able to secure a pair of their own. However, a couple of opening picks by leaf would give Cloud9 a 10-7 lead. For the remainder of the map, Nathan "leaf" Orf consistently found first bloods, helping his team win three of the next four rounds to secure a 13-8 victory. leaf finished the first map with a total of eight first bloods and a map-high 23 kills.
leaf being a nuisance
Next up was Split, a map Rise had avoided thus far in LCQ. Cloud9 chose to put Son "xeta" Seon-ho (손선호) on Breach, a selection they hoped would catch Rise off-guard. The agent seemed to be a fruitful choice, as Cloud9 completely shut Rise out with a dominant 13-0 win, giving them a 2-0 lead in the series.
"I was the person who chose that comp. I'm like 'I think it will completely destroy them,' which it did obviously," leaf said. "But I just knew that xeta really wanted to play Breach and I think that the way that they play, they just kind of fell into every single trap that we did, and we knew exactly what they were doing every single round. They also played nervous like they were surprised [by the composition], so it definitely helped us a ton."
"I think what caught us off-guard was the Split game when they had a completely new setup," said Ryan "Shanks" Ngo. "We haven't seen Breach on Split in like a year."
Despite the brutal loss on Split, Rise rebounded well on the third map, Bind. They began the map winning their first pistol round of the series, which was followed by a round loss to Cloud9's force buy. In the fourth round, Shanks managed to cleanly kill four and tie the map 2-2. From there, both teams would proceed to trade rounds and finish the half with six-a-piece.
Shanks heating up
Rise started the second half with two round wins before both teams began trading rounds back-and-fourth until Rise lead 9-7. Then, a chaotic round in favor of Cloud9 would start a streak of four round wins. Just as the game looked finished, with all the momentum in Cloud9's favor, two back-to-back 3K's from Jason "neptune" Tran and supamen tied the map 11-11. Following Rise's best efforts to force a fourth map, Cloud9 began to be the aggressors on defense. This strategy helped them find a pick at the start of the last two rounds, which forced Rise to execute sites with a man disadvantage. As a result, Cloud9 took the map 13-11, winning the series in a surprising 3-0 sweep.
supamen 3K clutch to tie the map
"I think our first match against Rise was only our second official ever as a group," Anthony "vanity" Malaspina said. "I think losing to them was pretty good for us as a team and made us realize we can't peek the same way we do in scrims. Like you can peek a lot just not in 4v2's and just throw because the good teams will punish you. And I think we got a lot better just closing out rounds throughout the tournament."
Cloud9 will now represent North America alongside Sentinels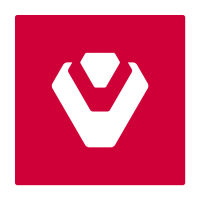 Sentinels North America Rank #1 TenZ Tyson Ngo ShahZaM Shahzeb Khan SicK Hunter Mims zombs Jared Gitlin dapr Michael Gulino and Envy
Envy North America Rank #3 Marved Jimmy Nguyen Victor Victor Wong crashies Austin Roberts FNS Pujan Mehta yay Jaccob Whiteaker in Berlin for Champions, Valorant's final event of the year, which begins December 2.