North America's Last Chance Qualifier has resumed after a two-week hiatus. The event was initially held in-person but later postponed due to complications arising from strict COVID restrictions in the city of Los Angeles. The teams that headlined the second day of matches were FaZe Clan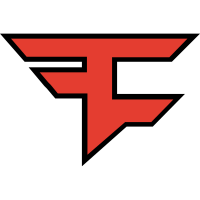 FaZe Clan North America Rank #6 ZachaREEE Zachary Lombardo BABYBAY Andrej Francisty corey Corey Nigra , Rise
Rise North America Rank #8 Shanks Ryan Ngo supamen Phat Le Derrek Derrek Ha POISED Kevin Ngo neptune Jason Tran , Cloud9 Blue
Cloud9 Blue North America Rank #4 xeta Son Seon-ho (손선호) Xeppaa Erick Bach leaf Nathan Orf mitch Mitch Semago vanity Anthony Malaspina , and Version1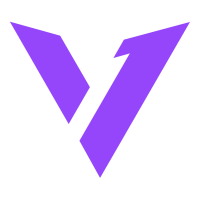 Version1 North America Rank #11 Zellsis Jordan Montemurro penny Erik Penny effys Loic Sauvageau wippie Maxim Shepelev Oderus Chad Miller .
The series began on Breeze, a map both teams had seldom played in official matches. Andrej "BABYBAY" Francisty started off hot with a 4K in the opening round, setting the tempo for FaZe and leading them to take the first six rounds. Rise eventually managed to stop the bleeding in the seventh round, aided by a crucial first blood kill of BABYBAY by Phat "supamen" Le. Nonetheless, FaZe regrouped with phenomenal execution onto sites and finished the half up 9-3.
Rise immediately responded in the second half with 4K in the pistol by Ryan "Shanks" Ngo and used that momentum in the next two rounds to close the gap 9-6. Unfortunately for Rise, FaZe's aggressive style persisted on defense, allowing them to take the 16th round after another BABYBAY multi kill. FaZe closed the map out with a 13-8 score while BABYBAY finished the game with a game-high 29 kills.
FaZe BABYBAY doing what he does best, smeaging
The next map, Ascent, saw stunning defenses and incredible individual plays from players on both teams. The first half began with FaZe again the first two, followed by five straight rounds from Rise. FaZe struck back with five of their own, ending the half in their favor 7-5. Rise showed no mercy after the side swap, dropping only a single round for the remainder of the game, ultimately closing out the map 13-8.
The decider was Bind, a map many teams had been avoiding. Rise maintained their momentum and won two rounds of the map. During the rest of the half, both teams traded rounds with Rise getting the better of FaZe by two rounds, resulting in a halftime score of 7-5. The pistol rounds proved to be crucial with Rise winning both as well as the bonus round in the second half. FaZe was able to steal a few rounds in the second half, but Rise had too much momentum winning the map 13-7, allowing them to move onto the next round.
In a post-match interview, Hunter "BabyJ" Schline explained what he thought the main reason for their loss was while giving credit to Rise's regroup after the first map. "When things are going your way, you kind of overlook all the problems that are still happening during the win, so I think that just caught up with us," he explained. "I think Rise regrouped well together and our mistakes caught up with us and [we] just couldn't figure them out."
The headline for this match was the debut of Anthony "vanity" Malaspina against his former team, Version1. Although many were excited for a long series, it was cut short due to Cloud9 Blue's dominance and Erick "Xeppaa" Bach's unique agent pick, KAY/O.
Cloud9 showed out on a map they had previous success on, Breeze, which was surprisingly picked by Version1. Cloud9 started off trading pairs of rounds with Version1, but found their footing in the ninth round and won the next three, ending the half 8-4. On offense, Cloud9 gave up only one round to Version1 and wrapped up the map up 13-5, aided by an outstanding 23/8/1 performance from Nathan "leaf" Orf.
Cloud9 Blue leaf with an insane peak
Icebox was closer as Version1 started off with three straight round wins. However, just like in the first game, Cloud9 found their momentum after trading rounds with V1, winning four straight rounds ending the half 7-5 in their favor. The streaky theme of the match continued in the second half with both Version1 and Cloud9 winning four rounds in a row. Despite Jordan "Zellsis" Montemurro's best efforts to keep his team in the upper bracket, with him dropping a match-high 26 kills that map, Cloud9 eventually prevailed, punching their ticket to the upper bracket semifinals against Rise.
Version1's newest addition, Chad "Oderus" Miller, explained his thoughts on their loss against Cloud9. "I think we're a bit rusty going into the match, you know this is my first match with the squad," he said. "In scrims we're good, we're feeling good, but you know going into matches, it's a different environment."
Cloud9's map choice of Breeze turned out to be a nail-biter and eventually ended up in overtime. With the map tied 13-13, Shanks made crucial play, acing Cloud9 and granting Rise the 14-13 lead. However, a power outage in supamen's area caused him to disconnect during the round, leading to the postponement of the match.
VALORANT Champions Tour NA
@valesports_na
Due to a severe storm-related power outage, tonight's match between Cloud9 Blue and Rise will be paused until 12:00pm PT on Thursday, October 28. Tomorrow's originally scheduled matches will still be played following the conclusion of the match between Cloud9 Blue and Rise.
A look ahead
The next matches will include the postponed match from today as well as the first set of lower bracket games: