It has been an eventful couple of months for 100 Thieves
100 Thieves North America Rank #2 Hiko Spencer Martin Ethan Ethan Arnold nitr0 Nick Cannella Asuna Peter Mazuryk . After finishing top-four at Masters: Berlin in September the team made a significant roster change. They decided to substitute veteran in-game leader, Joshua "steel" Nissan out for their former analyst, Aaron "b0i" Thao. With the in-game leader role being vacant they decided to move Nick "nitr0" Cannella from the smokes role to being both in-game leader as well as their Jett player.
With these new changes 100 Thieves had less than one month to get ready for North America's Last Chance Qualifier. The winner of this competition will get NA's last spot for the final international tournament of the year, Champions.
Following 100 Thieves' first day of matches where they beat both Gen.G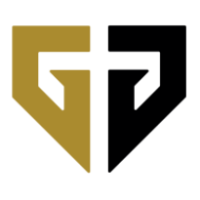 Gen.G North America Rank #9 gMd Anthony Guimond koosta Kenneth Suen NaturE Nicholas Garrison Shawn Shawn O'Riley and XSET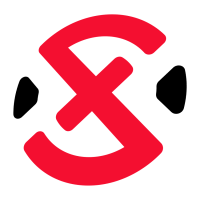 XSET North America Rank #5 dephh Rory Jackson zekken Zachary Patrone PureR Bryce Lovell AYRIN Jordan He 2-1, Ethan "Ethan" Arnold spoke with VLR.gg about his thoughts on the team's new role changes, describing the current roles as comfortable, but not yet final.
"We made the [role] changes obviously because we thought it would be good for the team," Ethan said when asked about the team's current role composition. "And I think everyone's pretty comfortable with where they are right now. This is definitely not the final iteration of the team."
Ethan hesitated to describe it as a "band-aid" iteration, but highlighted the team's performance coming out of an accelerated practice schedule. "I think we've had only a couple of days to practice, so showing up here and just winning the two Bo3's shows some positives."
(Photo by Colin Young-Wolff/Riot Games)
Although the new roster moves took some getting used to, it was the strict COVID-19 protocols that caused many complications. Due to these strict regulations for in-person occasions, Riot held the games on online servers in the event that a player would need to be quarantined and isolated, allowing match play to continue.
When asked about how this LAN environment compares to what Ethan recently experienced at Masters: Berlin, he expressed his issues with playing on online servers at a LAN tournament.
"I think if they had specialized servers set up ready for that, then it'd kinda make more sense — they'd be more bearable. I think every player here, every team here, and every match has had at least like three issues a game," he explained. "It obviously takes away from playing and, even more, it takes away from watching probably too."
Ethan also illustrated the many problems his team had to face throughout their matches as well as what he saw watching the other teams compete.
"I mean, there are multiple rounds just from our games that we remember where one or two seconds of lag completely affected a round. This game is just so close margins where one round can really swing the whole thing," he reckons. "I'm not saying that's why we win or lose rounds, but it definitely affects it."
Just one instance of the server issues affecting a crucial round at NA LCQ
North America's first official Valorant LAN event definitely had its difficulties, but there have been significant improvements with the in-game aspects that were prominent issues at Masters: Berlin, according to Ethan.
"Like it's been before, Riot's definitely taking player input pretty well, so we're using in-ears now and at least my whole team is pretty satisfied with the sound which was a very big issue in Berlin."
Finally, Ethan described how he's feeling about the rest of the tournament after helping 100 Thieves go 2-0 on their first matchday.
"I'm feeling good. I think the first few days... the first day especially when it's two Bo3's... if you win both, you really set yourself up well for the rest of the tournament in my opinion, especially when you have a new player," said Ethan. "It kinda gives you room to brush stuff off and make sure you're well-prepared for the rest of the tournament."
A recent statement made by Riot states they made the decision to postpone NA LCQ to ensure the safety of the players and staff. 100 Thieves will now have to wait for more specific details on the continuation of the event to be revealed.
Fortunately, 100 Thieves made it to the upper final in the NA LCQ bracket where they only have one more match to win to make it to the grand final of the competition. Their opponent in the upper final has not been determined yet and will be decided once play resumes. However, possible opponents include Cloud9 Blue
Cloud9 Blue North America Rank #4 xeta Son Seon-ho (손선호) Xeppaa Erick Bach leaf Nathan Orf mitch Mitch Semago vanity Anthony Malaspina , Version1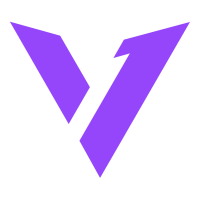 Version1 North America Rank #11 Zellsis Jordan Montemurro penny Erik Penny effys Loic Sauvageau wippie Maxim Shepelev Oderus Chad Miller , Rise
Rise North America Rank #8 Shanks Ryan Ngo supamen Phat Le Derrek Derrek Ha POISED Kevin Ngo neptune Jason Tran , and FaZe Clan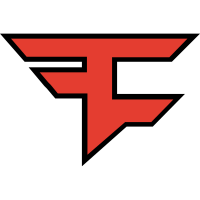 FaZe Clan North America Rank #6 ZachaREEE Zachary Lombardo BABYBAY Andrej Francisty corey Corey Nigra .