paiN Gaming
paiN Gaming Inactive matheuzin Matheus Lima kon4n Vitor Hugo ryotzz Leon Felipe murizzz Murillo Tuchtenhagen pepa Matheus Colleto has signed the full roster of NOORG2.0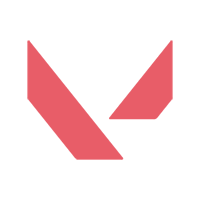 NOORG2.0 Inactive kon4n Vitor Hugo ole Pedro Orlandini murizzz Murillo Tuchtenhagen matheuzin Matheus Lima TxoziN André Saidel ahead of First Strike: Brazil.
paiN Gaming@🏡
@paiNGamingBR
The move had been expected for months after the organization signed Overwatch players murizzz and ole to the core roster in June.
Aware of the long period of anticipation, coach Carlos " CeVSUD " Picinato stated in a follow-up that it was his decision to delay the announcement, citing a desire to build a roster without the added pressure of public critique—particularly of the lesser-known players.
The team recently claimed two top finishes at major Brazilian events after taking first in GC Ultimate II and second in Copa Rakin #2.
Under the paiN Gaming banner, the roster is set to compete in the upcoming Spike Series tournament and First Strike: Brazil qualifiers.
paiN Gaming
paiN Gaming Inactive matheuzin Matheus Lima kon4n Vitor Hugo ryotzz Leon Felipe murizzz Murillo Tuchtenhagen pepa Matheus Colleto is: