The members of 100 Thieves
100 Thieves North America Rank #2 steel Joshua Nissan Hiko Spencer Martin Ethan Ethan Arnold nitr0 Nick Cannella Asuna Peter Mazuryk have been itching to play Valorant on LAN just like any other attendee of Masters: Berlin. However, this return to offline play is more personal. For every single player, the last time each of them played at an offline event was before Valorant's official launch, in CS:GO.
Now, they're looking to prove their worth on the international stage after being denied a spot at Valorant's first international LAN, Masters: Reykjavik, back in late May.
"[LANs are] definitely something that we've been looking forward to since COVID hit [...] so qualifying for Berlin is definitely very exciting for all of us," Nick "nitr0" Cannella said in an interview after qualifying for Valorant's second major international event.
The core of 100 Thieves has been together since their overhaul in October 2020, and have only made slight personnel changes throughout the months that they've been together. The last time the team made a change to their lineup was in late February, when they acquired Ethan "Ethan" Arnold from Evil Geniuses' CS:GO roster to replace Quan "dicey" Tran.
Since then, the team has had varied successes in the Champions Tour, sometimes making it all the way to the grand finals, like in the case of Stage 1 Challengers 3 and most recently, the Stage 3 Challengers Playoffs. Other times, the team has come up short, like in the cases of Stage 1 Masters and the Stage 2 Challengers Finals. Both times, the team fell to the lower bracket after a run-in with Sentinels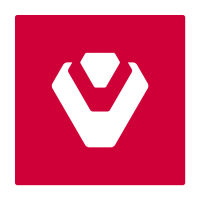 Sentinels North America Rank #1 TenZ Tyson Ngo ShahZaM Shahzeb Khan SicK Hunter Mims zombs Jared Gitlin dapr Michael Gulino in the upper bracket, and were eliminated from the tournament in their first lower bracket match afterwards.
However, it's no secret that there are immensely talented rosters in North America's upper echelon of teams. While Sentinels may be taking all the glory by winning just about every event they've participated in, the debate of who else is soundly a "top North American team" continues to be hotly debated. But among the names constantly thrown around in that debate, 100 Thieves have remained in the pool of top tier teams for a while, given their consistent attendance in Challengers main events.
100 Thieves were clearly ecstatic after their win that qualified them for Berlin.
However, as nearly every member has attended at least one international tournament in their FPS careers, their experience of preparing and playing the game on LAN may give them an edge over other teams that may be traveling abroad for their first time in their careers.
"We have experience with all these things," nitr0 said. "I think a lot of these things from our past (in CS:GO) will help us ultimately in Berlin."
Looking forward, it's clear that 100 Thieves want to go beyond what they've previously achieved in past competitions, which will lead to them clashing with other top teams from other regions — and could land them a rematch against Sentinels.
In their past encounters versus Sentinels, 100 Thieves have only succeeded in defeating them in First Strike: North America, once in the NSG Closed Qualifier Semifinals, and another time in the Main Event Semifinals. That event took place over a year ago. Since then, 100 Thieves have only managed to take three maps against them. They took Ascent in the JBL Quantum Cup, Icebox in the Stage 2 Challengers Finals, and most recently Breeze in the Stage 3 Challengers Playoffs.
However, for Joshua "steel" Nissan, the team's goals are simple: be the best team that they can be, and perform their best when it matters. "I think we've been doing stuff so that we are ready for anything and everyone [...] and in practice games it's generally been pretty good. Then we show up against Sentinels and then we just don't do it."
If that's all that 100 Thieves need to worry about to make a deep run in Berlin, then this North American fan favorite team can probably rest just a little bit easier before the tournament kicks off.