Warthox Esport
Warthox Esport Europe Rank #113 MARCTYLINHO Marcty Bienvenu KONEQT Cista Adel kedavraaa Thomas Johner keloqz Cista Wassim Meliodas Wattelar Said Pomponetta Aouinti Sofian has announced a new all-French lineup composed of ex- INGREENWETRUST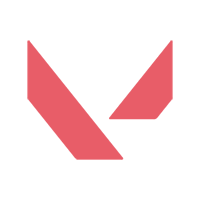 INGREENWETRUST Inactive players. The organization is known in France to participate in championships at the national level in CS:GO and League of Legends.
Warthox has also signed Aouinti " Pomponetta " Sofian as the team's sixth player, along with Warcloown as manager and C1STA as coach.
INGREENWETRUST most recently placed in the top 16 of Occitanie Esports and participated in the Valorant Contenders Cup under the Warthox banner, where they fell to Entropiq in the round of 32.
Asked about the acquisition, Head of Esports Quentin "Kraykz" Tabernero said:
After doing some tests on the game with our old team this summer, we gave the keys to the project to Warcloon who found and managed a great team that will keep surprising you!
The team will hope to qualify for Riot's upcoming First Strike series later this month.
Warthox Esport
Warthox Esport Europe Rank #113 MARCTYLINHO Marcty Bienvenu KONEQT Cista Adel kedavraaa Thomas Johner keloqz Cista Wassim Meliodas Wattelar Said Pomponetta Aouinti Sofian is:
Their staff is: