Chao Hui EDward Gaming
Chao Hui EDward Gaming China Rank #14 Blue WawaLee XiMiLu Lizhi Yusin Clem blitzed through Game Changers: East Asia, taking the final GC Championship slot over ZETA DIVISION GC
ZETA DIVISION GC Japan Rank #8 suzu KOHAL Moco Sarina Kawashima romia Airi Sugiyama aco in a 3-1 win.
The core of Chao Hui EDG previously played under Oxyg3niOus
Oxyg3niOus Inactive Lizhi XiMiLu Yusin WawaLee Nico , but transitioned to the EDG brand earlier this month, when they participated in the GC China Qualifier. EDGS effortlessly claimed a three-match win streak (6-0 in maps) that put them in the grand final, where Chosen Clique Gaming GC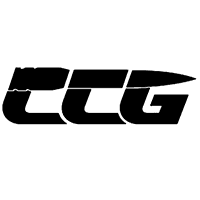 Chosen Clique Gaming GC Game Changers Rank #83 Jue Chloe XiXi YsY 7wYy bested them 2-1.
EDGS only needed to reach the grand final to qualify for GC East Asia, the event that ultimately qualified a roster to the GC Championship. They had to wait for revenge though, having to take down Nuclear GC
Nuclear GC Korea Unranked DoHee B1nby0 HANA1 YuH4 MyoH4nN 332 and ZETA DIVISION GC 2-0 in their opening bouts. Chao Hui EDG then took a 2-1 revenge over CCQ in the upper final, putting them one win away from the Championship.
ZETA ended CCQ's run in a 2-0 lower final, setting up a grand finals rematch against EDGS. The revenge match kicked off in dominant fashion for the Chinese side, which took Sunset (13-9) and Split (13-4) with just 13 rounds lost. The final two maps of the fight were much tighter: ZETA managed to win their Ascent pick 13-11, but were ultimately brought down with the same result on Lotus, where EDGS claimed the East Asia GCC slot.
Chao Hui EDG succeed FENNEL GC

FENNEL GC Japan Unranked Len Kasumi Owatari Curumi Haruka Tajima miNt Jeong Ye-rim (정예림) YamzzI Park Su-jin (박수진) uKa — who beat the Oxyg3niOus core in last year's qualifier — as East Asia's representatives and join seven other Game Changers teams that will fight for the world championship in São Paulo come late November.
Among those seven teams are G2 Gozen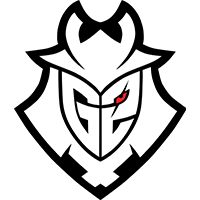 G2 Gozen Europe Rank #3 roxi Vivian Schilling Petra Petra Stoker mimi Michaela Lintrup sarah Sarah Ahmed Glance Anastasia Anisimova , who claimed last year's title with clear-cut wins over titans Cloud9 White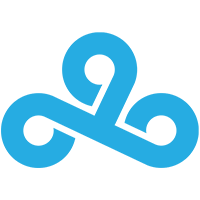 Cloud9 White Inactive Bob Bob Tran alexis Alexis Guarrasi Jazzyk1ns Jasmine Manankil katsumi Katja Pfahnl meL Melanie Capone , Team Liquid Brazil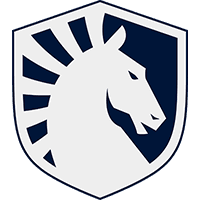 Team Liquid Brazil Brazil Rank #13 Bizerra Vitoria Vieira Joojina Letícia Paiva isaa Isabeli Esser daiki Natalia Vilela bstrdd Paula Naguil (who are also returning) and Shopify Rebellion GC

Shopify Rebellion GC Inactive .
The 2023 Game Changers Championship runs from Nov. 28 to Dec. 4. The eight teams will be seeded into a double-elimination bracket to fight for the title of World Champions, with key details like matchups, schedule, and prize pool yet to be revealed.
The eight teams at the Game Changers Championship are: