The fourth iteration of Red Bull Home Ground is officially here. For the first time, the offseason tournament is headed out of Europe and will be hosted in Tokyo, Japan, at the Ryogoku Kokugikan Arena.
This edition will run from Nov. 2 to 5, hosting three teams from Japan. Of the other five slots, one belongs to DRX
DRX Korea Rank #1 stax Kim Gu-taek (김구택) Rb Goo Sang-Min (구상민) Zest Kim Ki-seok (김기석) BuZz Yu Byung-chul (유병철) MaKo Kim Myeong-gwan (김명관) Foxy9 Jung Jae-sung (정재성) and the other two are equally assigned to rosters from North America and EMEA. FENNEL

FENNEL Japan Rank #3 GON CLZ RIA SyouTa Derialy Daichi Doi and FUT Esports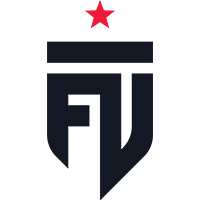 FUT Esports Europe Rank #4 MrFaliN Furkan Yeğen yetujey Eray Budak AtaKaptan Ata Tan cNed Mehmet Yağız İpek qRaxs Doğukan Balaban received their slot after winning the Japan and EMEA qualifiers, respectively.
Format
Red Bull is steering clear of the round-robin format it used in the last two years. This year, Home Ground will opt for a modified swiss stage, which will only host two rounds of Bo1 matches. The first round of matches was seeded by placing the first seed against the eighth, the second against the seventh, and so on. In the second round, teams will be matched by opposite seeds and first round results.
The top six teams at the end of these two rounds will move to the playoffs.
The eight group stage teams were seeded according to their current roster and 2023 achievements. The Home Ground 4 seeds are:
The top two teams from the group stage will be placed into the semifinals, while the remaining four will battle amongst themselves in the quarterfinals. The first two rounds of the playoffs will be Bo3, while the grand final will be a Bo5.
Prize Pool
Red Bull has not disclosed the prize pool for Home Ground 4.
Schedule
Friday, November 3
Saturday, November 4
Sunday, November 5
PDT times prior to midnight refer to the previous day.
Broadcast
English Broadcast Talent
Tom "Tombizz" Bissmire (Commentator)
Mitch "MitchMan" McBride (Commentator)
Seth "Achillios" King (Commentator)
Clinton "Paperthin" Bader (Commentator)
Streams
Coverage
VLR.gg is covering all of Red Bull Home Ground 4 in our event hub, which includes our live match ticker and stats to comb over. The event also features pick'ems, which close as soon as the first match kicks off.