Leviatán
Leviatán Latin America South Rank #1 tex Ian Botsch kiNgg Francisco Aravena nzr Agustin Ibarra Mazino Roberto Rivas aspas Erick Santos have announced Alex "goked" Kie as their head coach for the 2024 season, with Dimitar "Itopata" Staev joining as assistant coach. They will fill in the gap left by Onur , who parted ways with the organization in August.
The Spanish coach spent this year as an assistant for BARBARR on KOI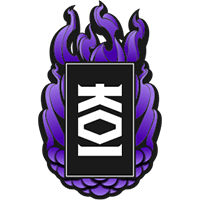 KOI Europe Rank #123 starxo Patryk Kopczynski kamo Kamil Frąckowiak ShadoW Tobias Flodström sheydos Bogdan Naumov trexx Nikita Cherednichenko . He does have experience as a head coach as part of the original Case Esports
Case Esports Europe Rank #54 Kiles Vlad Shvets Yurii Salvador Gasco H1ber Joona Parviainen paTiTek Patryk Fabrowski , who participated in the Spanish tier 2 scene.
On Case, he took the team to the top of Spain, including a third place finish at the culmination of the Regional Leagues. Of course, Leviatán will be his first real opportunity with top echelon competition.
Itopata is best known for his recent stint at Apeks
Apeks Inactive MAGNUM Martin Penkov Mistic James Orfila Enzo Enzo Mestari Keiko Georgio Sanassy , a team he joined as head coach in the beginning of the year. He led the team to victories in Challengers Polaris Split 1 and Split 2, and a second place finish at Ascension, unfortunately failing to qualify to the 2024 EMEA League.
The two signings complete the Leviatán
Leviatán Latin America South Rank #1 tex Ian Botsch kiNgg Francisco Aravena nzr Agustin Ibarra Mazino Roberto Rivas aspas Erick Santos roster for 2024: