SLICK
SLICK Latin America Rank #12 DiMAS André Dimas DONSA Rafael Mendes aspas Erick Santos Veroneze Vinícius Ribeiro Maverick Henrique Tozatto have added Henrique "Maverick" Tozatto to their roster and moved Victor "bld" Junqueira to a content creator position within the organization.
Boa tarde a todos, formalmente hoje por favor👍
Venho por meio desta comunicar a entrada do jogador Maverick para o nosso time de Valorant!
pronto, acabou, esse bagulho n da
COMEMORA BRASILEIRINHO, MAIS UM MENOR SEM FOTO DE ANIME
BEM VINDO CRIA,
@maverickvlr
!
#GOSLICK
🚀
Maverick, formerly of Team oNe and Vivo Keyd, has been competing in tournaments with RevoadaVLR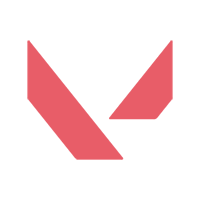 RevoadaVLR Latin America Rank #36 xikaz Renan Rizzo PryZee Luis-Henrique Viveiros Zap Brenno Roberto vhz Vinicius Santana fzkk Leonardo Puertas lately alongside former Vivo Keyd teammates Brenno "Zap" Roberto and Luis-Henrique "PryZee" Viveiros. Most recently, they captured a top 4 finish in the Aorus League Brazil #4, only stumbling twice in the tournament against EndGame in the Group B opening match and eventual champions ex-B4 in the main event semifinals.
Maverick's addition comes in the wake of bld moving from the team's Valorant roster to content creation. He has been with the team since the roster's conception in late January. With them, he captured multiple top 4 finishes in Champions Tour Brazil stages, and most recently, a top 4 finish in Copa Rakin Season 1.
They will go into Champions Tour Brazil Stage 3 Challengers 1 competition looking to capture another top finish, similarly to their performance in Stage 2 Challengers 3, where they qualified for the Stage 2 Challengers Finals by finishing in the top 2. Competition is set to begin tomorrow, June 28.
With this, the roster of SLICK
SLICK Latin America Rank #12 DiMAS André Dimas DONSA Rafael Mendes aspas Erick Santos Veroneze Vinícius Ribeiro Maverick Henrique Tozatto is now: