After months of VCT league play to whittle down the field to the 12 best teams in the world, Masters Tokyo is finally set to begin this weekend.
The only Masters event of the year will field four EMEA among those 12. Players across three of those rosters are in Tokyo hoping for a second international trophy, while FUT Esports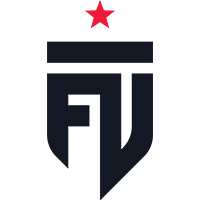 FUT Esports Europe Rank #8 MrFaliN Furkan Yeğen AtaKaptan Ata Tan qRaxs Doğukan Balaban qw1 Konuralp Şahin are hoping to make a mark in their international debut.
The four teams are evenly split between the group stage and playoffs, thanks to FNATIC

FNATIC Europe Rank #1 Leo Leo Jannesson Derke Nikita Sirmitev Boaster Jake Howlett Chronicle Timofey Khromov Alfajer Emir Ali Beder 's conquest in São Paulo. Team Liquid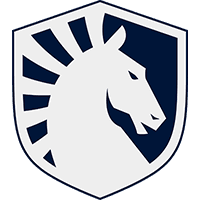 Team Liquid Europe Rank #6 Jamppi Elias Olkkonen nAts Ayaz Akhmetshin Sayf Saif Jibraeel Redgar Igor Vlasov and FNATIC, the VCT EMEA finalists, are headed straight for the playoffs. FUT and Natus Vincere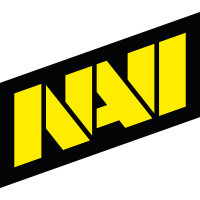 Natus Vincere Europe Rank #7 ANGE1 Kyrylo Karasov Shao Andrey Kiprsky Zyppan Pontus Eek SUYGETSU Dmitry Ilyushin cNed Mehmet Yağız İpek , meanwhile, will have to trudge through the group stage in hopes of reaching the double-elimination eight-team bracket.
Photo by Hara Amorós/Riot Games/LVP
Days they come and days they go, but one thing will never change: Team Liquid are an unquestionable LAN mainstay. For all their flaws, Liquid have only missed two LANs out of the seven hosted to date, and LOCK//IN is the only one the team finished outside the top eight — they finished in the top 32 in Brazil.
That early exit seemed like a flash in the pan. Their VCT EMEA run reflected their growing form: Liquid lost to Team Vitality

Team Vitality Europe Rank #44 Destrian Tomas Linikas runneR Emil Trajkovski ceNder Jokūbas Labutis in their opening match, but only dropped matches to NAVI and FNATIC as the weeks went by.
In the playoffs, they only lost to FNATIC in the upper final. Liquid later got revenge and won the grand final 3-1 to become the first VCT EMEA Champions of the partnered era — a sign of the improvements they've made since late March.
Liquid will hope to replicate that triumph in Tokyo and finally step out of FNATIC's shadow. The Dark Horse has only outranked FNATIC in international tournaments twice: Champions 2021, where Team Liquid finished one round ahead of their counterparts in the playoffs, and 2022's atypical Masters Reykjavík, during which FNATIC played with two last-minute substitutes.
This Liquid roster will also be gunning for the team's first top-three placement. They placed fourth in 2021's Masters Reykjavik and that year's Champions, but have struggled to even crack the top six since then.
However, the current roster has firepower unlike anything it has ever seen. Sayf was second only to Alfajer in rating during the VCT EMEA, and he creates a deadly duo when coupled with nAts — or any other player on the roster, for that matter.
The first championship Liquid won in EMEA led them to a fourth-place finish at the first Masters Reykjavík, at a time they struggled to find a solid leadership. This time, with Redgar at the helm, there's no telling how far Liquid might or might not go.
The first VCT EMEA champions of the partnered era. (Photo by Hara Amorós/Riot Games/LVP)
If any one team is expected to win Masters Tokyo, FNATIC are it. How could anyone think otherwise?
They kicked off the year with a 17-0 record in VCT matches that included just four map losses. In maps FNATIC won during the VCT EMEA, opposing teams only hit double-digits five times out of 28 played. Their worst loss was a 13-6 game to Liquid in the grand final.
That streak was inevitably brought to an end by Team Liquid in the VCT EMEA grand finals, which the latter won 3-1. This loss is unlikely to signify anything for the FNATIC men. They have been one of the most consistent and dominant rosters of the year. Not only has this team barely lost, they've always won dominantly.
This team owes much of that to their two brains: Mini and Boaster . This duo is ready for any situation, be it a first matchup or some heavy anti-stratting, and they've refined the team's strategy to the point that they have only switched up comps once, on Split.
But they also owe it to themselves. When boiled down, this roster is made up of four incredibly flexible, high-power fraggers and the big-brained IGL Boaster. In fact, those four players are all present in the top five highest-rated players of the VCT EMEA.
It is hard to point out what flaws FNATIC's opponents need to exploit because they don't seem to exist. All this team seemingly needs is its players to join the server, and their name will be heard.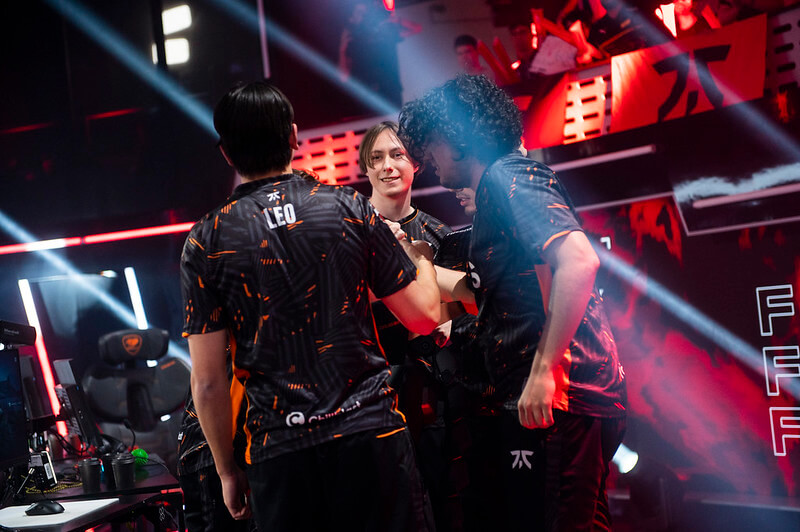 The #1 title contenders of EMEA. (Photo by Hara Amorós/Riot Games/LVP)
Most of the names in the VCT EMEA will be recognized by anyone. FNATIC and Liquid have been the best representatives of the region in international LANs, and NAVI is made up of five title-winning regional mainstays. But who are FUT?
FUT are mostly the same roster they were when they were struggling in the Turkish VRL. But this is also the same FUT that then won that very league from fourth in the standings, and went on to overcome Team Vitality and become the 2022 VRL Finals champions.
Ever since their debut in the regional league, FUT have never downsized and only added one player. That player, AtaKaptan , has proven to be one of FUT's pillars, playing on seven different agents and still ending the season as his team's second-best player.
FUT had a bumpy VCT EMEA, but made it through in fifth with relative comfort, locked in from Week 7. In the playoffs, they qualified after a 2-1 over Vitality and even upset NAVI 2-0, securing the third regional seed heading into Masters Tokyo.
Not only were FUT bolstered by AtaKaptan's flexibility, they were fully enabled by qw1 . On Jett, Neon, and Raze, qw1 was second only to Derke in first kills per round (0.21), despite finishing far under other players in rating.
FUT, as a roster, aim to break down the narrative that Turkey is all about raw aim and clicking heads. When a roster like this syncs to the same wavelength on the right day, they look pretty much unstoppable and are capable of punching up to anything that gets thrown at them.
FUT's Masters Tokyo debut is on Sunday, June 11 at 12 p.m. JST, against Evil Geniuses
Evil Geniuses North America Rank #1 Boostio Kelden Pupello ScrewFace Kyle Jensen Demon1 Max Mazanov Ethan Ethan Arnold C0M Corbin Lee jawgemo Alexander Mor .
A new challenger enters the arena. (Photo by Hara Amorós/Riot Games/LVP)
The current NAVI core needed two whole years to break out, and once they finally got to LAN, travel issues impeded them. Once they came back, for Masters Copenhagen, the players did not stop until they had lifted the trophy.
The current roster has barely changed; between moving from FunPlus Phoenix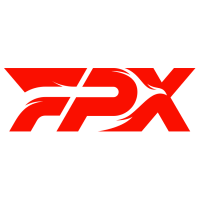 FunPlus Phoenix Inactive SUYGETSU Dmitry Ilyushin Zyppan Pontus Eek ANGE1 Kyrylo Karasov Shao Andrey Kiprsky ardiis Ardis Svarenieks to NAVI, they swapped out one potent duelist for another by signing cNed in ardiis ' place. They remained the same powerhouse they were throughout 2022 and flawlessly reached the LOCK//IN semifinals, where FNATIC took them down 3-0.
At the time, ANGE1 said he preferred that result to a tournament victory, as it made flaws in his team's game easier to spot and fix. By the time VCT EMEA rolled around, those flaws were mostly fixed — they lost only to KOI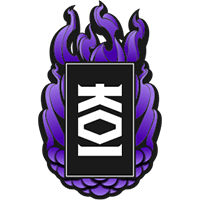 KOI Europe Rank #88 starxo Patryk Kopczynski koldamenta Jose Luis Aranguren sheydos Bogdan Naumov trexx Nikita Cherednichenko Wolfen Berkant Joshkun and FNATIC.
In the playoffs, however, NAVI looked uncharacteristic. The team needed a lower bracket 2-0 over Giants Gaming
Giants Gaming Europe Rank #12 Fit1nho Adolfo Gallego nukkye Žygimantas Chmieliauskas hoody Aaro Peltokangas Cloud Kirill Nehozhin to qualify for Tokyo, and were then eliminated in fourth place in an extremely atypical 2-0 loss to FUT, where only one of NAVI's players scored over 200 ACS or a rating of 1.00.
That loss leaves one large question looming over NAVI: what are they cooking? It's been over two years since this core has fallen so flat in a regional VCT tournament; in 2022, they were a top-two team in both Challengers.
Moreover, their first match is against NRG Esports

NRG Esports North America Rank #3 crashies Austin Roberts ardiis Ardis Svarenieks Victor Victor Wong . Not only will ardiis and his former teammates face off, it'll be the repeat of the Copenhagen lower bracket finals where FPX won 3-1.
NAVI will take the stage in Japan on Monday, June 12 at 12 p.m. JST.
New colors, same faces. (Photo by Hara Amorós/Riot Games/LVP)