The VCT EMEA is quickly drawing to a close. Team Liquid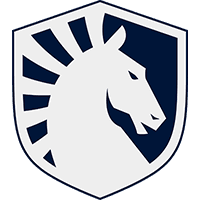 Team Liquid Europe Rank #6 Jamppi Elias Olkkonen nAts Ayaz Akhmetshin Redgar Igor Vlasov won the lower bracket final over FUT Esports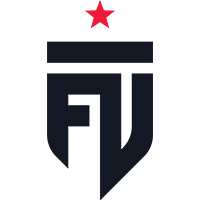 FUT Esports Europe Rank #8 MrFaliN Furkan Yeğen AtaKaptan Ata Tan qRaxs Doğukan Balaban qw1 Konuralp Şahin this afternoon, securing their place in the grand finals alongside FNATIC

FNATIC Europe Rank #1 Leo Leo Jannesson Derke Nikita Sirmitev Boaster Jake Howlett Chronicle Timofey Khromov Alfajer Emir Ali Beder .
Team Liquid reached their lower bracket bout after a 2-0 loss to FNATIC, who have only accrued two map losses since the LOCK//IN final. FUT guaranteed their lower bracket survival after a 2-0 loss to an uncharacteristic Natus Vincere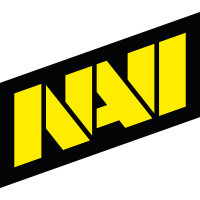 Natus Vincere Europe Rank #7 ANGE1 Kyrylo Karasov Shao Andrey Kiprsky Zyppan Pontus Eek SUYGETSU Dmitry Ilyushin cNed Mehmet Yağız İpek , who will keep the fourth seed heading into Tokyo.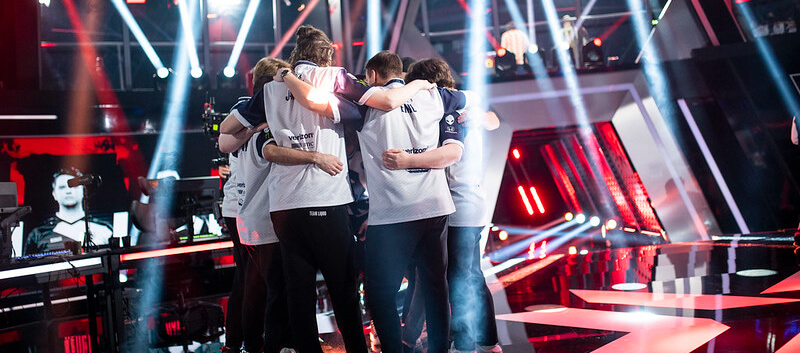 Photo by Hara Amorós/Riot Games/LVP
After an early loss to Giants Gaming
Giants Gaming Europe Rank #12 Fit1nho Adolfo Gallego nukkye Žygimantas Chmieliauskas hoody Aaro Peltokangas Cloud Kirill Nehozhin , FUT have bounced back in the bracket dramatically. While the former were then eliminated by NAVI, the latter have gone on to knock out Team Vitality

Team Vitality Europe Rank #46 Destrian Tomas Linikas Kicks Kimmie Laasner runneR Emil Trajkovski ceNder Jokūbas Labutis Sayf Saif Jibraeel (against whom they assured a Tokyo slot) and NAVI, all the while dropping just one map.
Team Liquid have shown renewed form after a bumpy regular season. Their 6-3 regular season was followed by two wins: a starting 2-1 over Vitality and a 2-0 to NAVI that placed them in Japan. Even after that, in their last match, Liquid also stretched FNATIC thin on their Lotus pick during the upper bracket final.
Today, these two teams would not only be fighting for a spot in the grand final. The recently-revealed Masters Tokyo format showed that the top two EMEA teams will get a fast pass into the playoffs in Japan. A win tonight would, therefore, mean getting a six-day head start into the second-most important event of the year.
In this best-of-five, Liquid got the first pick advantage. They elected Ascent, where FUT had three straight wins, but also where Liquid beat them in Week 1. Even still, it took six rounds before FUT could get their foot in the door. They called a timeout 6-0 down, which prompted a back-and-forth that left Liquid up 9-3 with nAts at 20 kills and over 430 ACS.
FUT weren't able to piece much together in the second half. After winning the first two rounds, Liquid punched through a second timeout from FUT and closed out Ascent 13-5 up. Stellar Cypher play from nAts allowed Liquid to win with such an advantage, as the Russian accrued a 1.81 rating; the closest player to him was Jamppi, at 1.35.
Sounds like Liquid were excited.
Lotus has clearly been one of FUT's favorites in the past few weeks, as the team had played it eight times prior to today's conflict, picking the map on nearly all of those occasions. Liquid, meanwhile, played the map seven times but only picked it once — against FNATIC in Week 3, which they lost 13-6 — and also lost on its beaches against FUT in Week 1.
The differences in comfort were felt in the early stages of the map as, after a 2-2 tussle, FUT ran away with the half. They took a third round, and a fourth, and by the time the half was done the Turkish squad was 10-2 up. Their lead was fed by 3Ks from MOJJ , AtaKaptan , and qw1 , the latter of which also secured two clutches for his team.
It seemed like total domination. Until Liquid got comfortable on offense. The Dark Horse charged at its enemies and did not stop until the map was tied at 10-10, despite FUT's attempts at halting it. This was when FUT called its second timeout, which let them chip away and force an overtime in map two.
Liquid needed overtime to find a third defensive round, but they were still unable to quickly close it out. Only on the third threat of victory, after FUT had already been up 15-14, did Redgar's men close it out 17-15.
Redgar was the highest-rated player on Lotus. (Photo by Hara Amorós/Riot Games/LVP)
Liquid's Split pick was a no-brainer. They played on the map in nearly every week of the VCT with just one 13-11 loss, while FUT had largely avoided it and had a 1-3 record. However, that didn't show during the first half.
FUT won the first two rounds. Liquid then won their first point, lost a round, but then secured two more. The back and forth nature did not cease until round 10, with FUT up 5-4. soulcas got a 3K to tie the map, a 1v2 from Jamppi put his team up 6-5, and Liquid closed out the half 7-5 ahead.
From thereon out, Liquid's job was simple. Sayf opened up the defense with nine kills in three rounds, from there his team found another three rounds that closed out the map 13-5.
For Liquid, this win wasn't just a return to the grand finals or securing a rematch. First and foremost, it was about skipping the entire Masters Tokyo group stage. After that, it was a reaffirmation of the work the team had put in.
These men played the most matches in the playoffs and have only dropped three maps so far, as they step back into the dome of FNATIC for the 10th time in history, who have only lost four maps since the start of the year and have dominated every opponent that has dared to face them.
Can Liquid be the one to finally topple them?
"The feel is the same, of course," Jamppi said. "It's also a big rivalry. I think, from the first rosters, there's only four players left in both rosters. It's still exciting, you know. In 2021, we battled against each other like six times in three weeks, and then we didn't face each other for almost a year, so it's also nice to be playing against them a third time [this season]. I'm super excited to get the revenge and lift the trophy, hopefully."
Liquid are back to LAN, three months later. (Photo by Hara Amorós/Riot Games/LVP)
Looking Ahead
The EMEA Playoffs teams are known. But there's more to come. Sunday, May 28 is when its last couple of seeds will be set. An almost three year-old rivalry will get updated with the grand final of the partnered VCT EMEA.
Long gone are the days where these two rosters unquestionably dominated the region. This will be the first grand final in over two years where the two have met, and the third overall. All to decide the first VCT EMEA Champion and the region's first seed in Masters Tokyo.
Tomorrow's match is: