The second day of VCT America's playoffs concluded with two teams booking their flights to Masters: Tokyo after triumphing over their fellow North American and Brazilian rivals. LOUD

LOUD Brazil Rank #1 aspas Erick Santos saadhak Matias Delipetro Less Felipe de Loyola tuyz Arthur Andrade cauanzin Cauan Pereira continued to showcase their dominance over fellow Brazilian team FURIA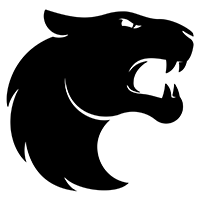 FURIA Brazil Rank #3 kon4n Vitor Hugo dgzin Douglas Silva mwzera Leonardo Serrati Quick Gabriel Lima Mazin Matheus Araújo Khalil Khalil Schmidt and Evil Geniuses
Evil Geniuses North America Rank #8 Boostio Kelden Pupello ScrewFace Kyle Jensen Demon1 Max Mazanov Ethan Ethan Arnold BcJ Brendan Jensen C0M Corbin Lee Apoth Vincent Le Reformed Jeffrey Lu jawgemo Alexander Mor outwitted Cloud9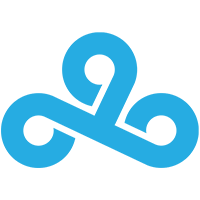 Cloud9 North America Rank #2 Xeppaa Erick Bach leaf Nathan Orf Zellsis Jordan Montemurro runi Dylan Cade jakee Jake Anderson to secure their second consecutive upset.
The next batch of matches will feature teams on the verge of elimination; Leviatán
Leviatán Latin America South Rank #1 Tacolilla Vicente Compagnon kiNgg Francisco Aravena nzr Agustin Ibarra Mazino Roberto Rivas Shyy Fabian Usnayo will fight for survival against C9, and FURIA will attempt to rectify their previous loss against NRG Esports

NRG Esports North America Rank #3 FiNESSE Pujan Mehta s0m Sam Oh crashies Austin Roberts ethos Alan Ruan ardiis Ardis Svarenieks Victor Victor Wong tomorrow, May 25.
Surprised, saadhak ? You're off to Japan! (Photo by Stefan Wisnoski/Riot Games)
Much to the pleasure of fans, FURIA's win over Leviatán yesterday guaranteed Brazil a spot at Tokyo. LOUD, however, were hungry to earn another international appearance and made quick work of their opponents.
After claiming Haven's first pistol and bolstering their economy by winning the next four rounds, LOUD sat at a comfortable 5-0 scoreline before FURIA answered back with two rounds of their own. Unfortunately, little could be done against the monstrous stats put up by Less in the first half alone; the talent ended Haven's attacking half with a 1.59 rating and 3.0 K/D ratio.
Despite a valiant effort following the second pistol (which went the way of LOUD), FURIA were only able to claim one more round in the second half before their opponents won the next three to close out the map 13-4. Less and cauanzin put up amazing performances, with the latter claiming five first kills on Skye and stealing the show away from aspas , who was unusually quiet on Haven.
With a second chance on Ascent, the star duelist stepped things up and put up yet another amazing performance with flashy plays and clutches. After FURIA took the first two rounds of the map and threatened to take the bonus, aspas stole the round away with a 1v2 ace clutch, allowing LOUD to begin snowballing away with the lead.
With the momentum in their favor, LOUD began taking round after round, often overwhelming FURIA to the point of saving guns consecutive rounds in a row. A poor performance from dgzin , who ended the first half with a single kill, did little to even the odds. Even after taking their second pistol of the map, FURIA were once again unable to win any more rounds after LOUD had built up a sizable economy. With all the confidence on the world on their side, LOUD closed out Ascent after a fast-paced ace from tuyz locked in their spot at Japan.
This play guaranteed LOUD appearances at Tokyo and Champions.
After a clean match and with spirits soaring, LOUD will face EG in the upper final on May 26. Although both teams have already guaranteed showings at Tokyo, they will battle it out for a chance at better seeding.
Two rosters who had surprised many clashed today as North America's first representative secured a Tokyo seed.
Mirroring LOUD, EG started off Fracture strong by steamrolling C9 as they claimed the first six rounds in quick succession. After a well-executed B hit from C9 allowed them to gain momentum for the next two rounds, EG put a halt to the antics of their opponents by winning two more rounds to close the half out at 8-4. Like FURIA, C9 were only able to win one more round in the next half before EG took the map 13-5.
Stellar performances from Demon1 and Ethan, who ended the map with a 1.48 and 1.44 rating respectively, helped propel the rest of EG (who all ended with above a 1.00 rating) to victory on Fracture.
Riding the momentum from last map's stomping, EG's players all stepped up individually as they allowed only two rounds to slip by on their defensive half, one of them their bonus round and the other stolen away by a 3K from Xeppaa . Despite dodging a 13-0, C9 were unable to claim any rounds on their own defensive half as EG, the team that almost missed out on playoffs, read their aggression to take the pistol and following two rounds, closing out the map 13-2.
EG had much more than 10 fans behind them today as they punched their ticket to Japan.
In the first half, varying members of EG claimed multi-kills for seven straight rounds. In-game leader Boostio and jawgemo finished the attacking half boasting a 1.66 and 1.62 rating, while C0M trailed not far behind with a rating of 1.58. The pair netted a total of 37 kills collectively in only 15 rounds, and finished their attacking half with a 100% KAST rate alongside the rest of their team.
Looking ahead
With all but one of the Americas slots for Tokyo full, the remaining six teams will dwindle to four after tomorrow's matches. LOUD and Evil Geniuses will rest comfortably as the lower round matches commence, whereas the other teams will fight for survival.
Tomorrow's matches will feature:
Preview image courtesy of Stefan Wisnoski/Riot Games.