FUT Esports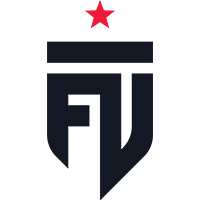 FUT Esports Europe Rank #4 MrFaliN Furkan Yeğen AtaKaptan Ata Tan Muj Serhat Yüksel MOJJ Buğra Kiraz qRaxs Doğukan Balaban qw1 Konuralp Şahin and Team Liquid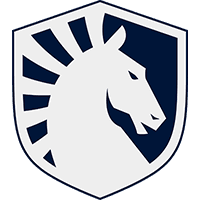 Team Liquid Europe Rank #1 Jamppi Elias Olkkonen nAts Ayaz Akhmetshin Sayf Saif Jibraeel Redgar Igor Vlasov soulcas Dom Sulcas are one match away from Masters Tokyo after wins against Giants Gaming and Team Vitality, respectively, in the VCT EMEA.
Giants Gaming
Giants Gaming Europe Rank #32 Fit1nho Adolfo Gallego nukkye Žygimantas Chmieliauskas hoody Aaro Peltokangas rhyme Emir Muminovic Cloud Kirill Nehozhin and Team Vitality

Team Vitality Europe Rank #3 MOLSI Michał Łącki Destrian Tomas Linikas Twisten Karel Ašenbrener BONECOLD Santeri Sassi ceNder Jokūbas Labutis will return to the server May 26, to play the first round of the lower bracket. Whoever wins on Thursday will also qualify to Tokyo.
Photo by Hara Amorós/Riot Games/LVP
The first match of the playoffs had a large revenge factor to it. FUT finished the season in fifth because of a 2-0 loss to Giants, in which FUT looked uncharacteristic — even dropping the outgoing Icebox, their pick, 13-5.
Giants renewed their composition in their first Haven game since mid-February. rhyme 's squad picked Harbor, Skye, and Viper (over Astra, Breach, and Sova) and moved players around in their roles.
"We were expecting this, but when we saw it we were also shocked. We were prepared, because we had seen it before. It went good," MOJJ said.
FUT's decision to pick the same agents they had in the last three Haven matches was soon justified, as the team won the first seven rounds of the map. By halftime, the Turks were up 9-3. Overall, Giants found five forgetful points in a 13-5 loss aggravated by their lack of reps on the map.
Cloud 's 3K was the only highlight on the Giants camp. In total, Giants had nine multikills. FUT had 21. MrFaliN had FUT's lowest rating at 0.92, but he was still within reach of Cloud's 1.06, Giants' highest.
Smooth sailing for FUT in their playoffs opener. (Photo by Hara Amorós/Riot Games/LVP)
Giants' Ascent pick was justified by their 4-0 record in the regular season. However, the map is commonly known as Turkey's favorite (BBL is 6-1 on it this year) and FUT showed why in the opening rounds.
qRaxs and MrFaliN totalled seven kills in the first two rounds. Two rounds later, qw1 's Bladestorm handled a 2v4 situation that put FUT up 4-1 and let them foster another huge lead. Giants dropped five more rounds, before eventually clinching two for another 9-3 deficit at halftime.
This time, though, Giants built back. hoody proved instrumental on defense, where he found 19 frags, mostly in B holds. They punched through two of FUT's timeouts to eventually tie the map at 10 a piece. Not even an ace from nukkye kept the match from reaching overtime. Two B rounds — a take and a retake — gave FUT a 13-12 match point.
In the final round, qRaxs was left alone with the spike down on A. Giants' three remaining players executed his teammates, but the KAY/O player clutched a 1v3 to give FUT their revenge and close the map out 14-12.
Of the top five best-rated players in the server, Giants had three despite the loss. hoody's defensive play made him the best player on the server with a 1.29 rating, while qRaxs came in just under at 1.28. qw1 also sported an uncharacteristic 2-7 record in opening duels, while his counterpart in Fit1nho found six opening frags.
FUT's first playoffs win had an especially sweet taste, given Giants took them down during the season 2-0. This win now puts them just one win away from qualifying to Tokyo. Giants are in the same position — but cannot afford a loss and will play against NAVI/TL on Thursday.
FUT return to the server tomorrow for their second revenge match, this time against an uncontested FNATIC squad. The winner will secure a seed in Masters Tokyo.
"We are feeling really good and we are looking forward to the game against FNATIC," MOJJ said. "We don't see any weaknesses in FNATIC, but we will see tomorrow."
Two bullets, three kills.
Unlike the previous match, the higher-placed team was the one chasing revenge in the second match of the day. Despite Liquid's solid third place, one of their three losses was to Vitality in the opening week of competition.
Liquid forced a mostly new veto by removing Haven, Vitality's pick at the time and where they dominated. The match began where their regular season bout ended, Lotus. Back then, the bees' strong start was quickly hampered by Liquid.
This time, nothing could stop Vitality. After losing the pistol, Vitality went on a seven-round streak that Twisten capped off with a 3K. Liquid's two points were quickly shut down by their opponents, and Twisten crowned the half with an Odin ace.
Down 9-3, Liquid could not afford any slip-ups. Getting the pistol and bonus round was a good start for the team, but ceNder stopped Liquid dead in their tracks. Two rounds later, at 11-5, Destrian clutched against three to put his team on map point at 12-5. Redgar then found a sixth point for his team before Vitality closed out the map with a 2v4 win.
It was a much cleaner win than the last time Vitality and Liquid met on Lotus, where the former took a 13-10 win.
"We worked on communication, teamwork. Communication is probably the biggest [factor], yeah. We were struggling with that and now, I think it's really good for us," Twisten said. "We were not clear with what we wanted to do, what the enemies were doing. Now I feel it is just better, we are much clearer on the comms, we are always active. It's easier to play."
While Vitality's players seemed locked in as a whole, Liquid's players struggled to make a mark. Sayf was the only player capable of 3Ks on his team, also being the only one with a positive kill differential and rating over 1.00 (finishing with 1.40). In contrast, MOLSI was the only Vitality player with a negative kill differential and rating under 0.90.
Twisten was the second only to Sayf in their playoffs opener. (Photo by Hara Amorós/Riot Games/LVP)
Bind, the second map of the series, was played four times throughout VCT EMEA. The two teams in this matchup were responsible for three of those bouts, and Liquid were the only ones to find a win (13-7 vs. BBL Esports
BBL Esports Europe Rank #33 aimDLL Hüseyin Kabişteke Turko Mehmet Özen AsLanM4shadoW Ali Osman Balta Brave Eren Kasırga QutionerX Doğukan Dural SouhcNi Ibrahim Sağır ). Vitality landed on the map in Week 1 but, despite the long-time absence, chose the same comp.
Liquid flipped the script on the arid map, instead taking their own crushing lead. Vitality found a point at 4-0 down, after a timeout, but it seemed like a one-off. Sayf found an ace to put his team up 8-1, prompting the bees to win three consecutive rounds for an 8-4 halftime score.
Throughout the second half, Vitality punched their way back in. They won a streak of five rounds that brought them close to a tie at 10-9. Liquid got an 11th point, but Vitality quickly tied it up and triggered Liquid's second timeout. That pause led Liquid to two A takes, which they converted into a 13-11 map win.
Sayf flexed his muscles yet again, putting up some of the highest numbers in the Liquid camp. His rating (1.20) and first kills (five) were ultimately eclipsed by nAts ' rating (1.24) and Twisten's six openers on Sage, but Sayf put on a show with his six multikills.
All the decisions would be made on Ascent. Vitality never picked the map during league play — their only win is also against Karmine Corp, who lost every Ascent bout this year — while Liquid won and picked the map two of the four times they played on it.
The differences were clear in the opening stages of the game, as Liquid cleanly climbed to a 6-1 lead. They weren't able to fully capitalize on it: Vitality held strong and grinded their way back in, eventually tying the half at 6-6 after Twisten took down four on A.
Much like on Bind, the second half was made up of a Vitality comeback and chaos. Several highlight rounds from the likes of Twisten, Jamppi , and Destrian culminated in an 11-9 lead for the Golden Hornets. But Liquid were quick to jump back in — soulcas led his team to the 11-11 tie, and Sayf found an ace and a 3K in the last two rounds to give his team the 13-11 win.
Sayf's eight kills in the final two rounds of the match elevated him from the bottom of the board up into second, tying with soulcas with a 1.14 rating and with BONECOLD for the most entries (four). Overall, Liquid's board shows much cleaner results, as all players ended with a positive kill differential and rating over 1.00.
After being 1-0 down, taking a 2-1 win means Liquid will move to the upper semifinals to rematch Natus Vincere in the second eMIL vs. d00mbr0s match of the year. Vitality, meanwhile, are relegated to the lower bracket to play the loser of the FNATIC vs. FUT matchup.
"We just lost ourselves. It's not that we were choking, but they were hitting nice shots in the last rounds. I think we can just look at the VOD and work on our mistakes," Twisten finished.
Sayf's sites are off-bounds.
Looking Ahead
The VCT EMEA continues tomorrow with the first qualifying matches. Wednesday's winners will guarantee their slots at Masters Tokyo, but will still have to fight for their seed throughout the week. The losers will be relegated to the lower bracket.
Tomorrow's matches are: