The playoffs have finally been locked in with the end of the VCT Americas regular season. The top six teams in the Americas region are, in order: LOUD

LOUD Brazil Rank #1 aspas Erick Santos saadhak Matias Delipetro Less Felipe de Loyola tuyz Arthur Andrade cauanzin Cauan Pereira , Cloud9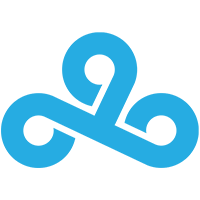 Cloud9 North America Rank #2 Xeppaa Erick Bach leaf Nathan Orf Zellsis Jordan Montemurro runi Dylan Cade jakee Jake Anderson , NRG Esports

NRG Esports North America Rank #3 FiNESSE Pujan Mehta s0m Sam Oh crashies Austin Roberts ethos Alan Ruan ardiis Ardis Svarenieks Victor Victor Wong , Leviatán
Leviatán Latin America South Rank #1 Tacolilla Vicente Compagnon kiNgg Francisco Aravena nzr Agustin Ibarra Mazino Roberto Rivas Shyy Fabian Usnayo , FURIA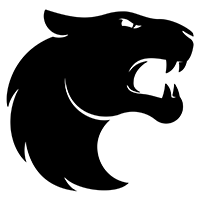 FURIA Brazil Rank #3 kon4n Vitor Hugo dgzin Douglas Silva mwzera Leonardo Serrati Quick Gabriel Lima Mazin Matheus Araújo Khalil Khalil Schmidt , and Evil Geniuses
Evil Geniuses North America Rank #8 Boostio Kelden Pupello ScrewFace Kyle Jensen Demon1 Max Mazanov Ethan Ethan Arnold BcJ Brendan Jensen C0M Corbin Lee Apoth Vincent Le Reformed Jeffrey Lu jawgemo Alexander Mor .
Here's how 100 Thieves
100 Thieves North America Rank #1 bang Sean Bezerra Cryocells Matthew Panganiban stellar Brenden McGrath Derrek Derrek Ha Asuna Peter Mazuryk and Sentinels
Sentinels North America Rank #21 pANcada Bryan Luna Marved Jimmy Nguyen TenZ Tyson Ngo zekken Zachary Patrone Sacy Gustavo Rossi were eliminated from playoffs:
Photo by Robert Paul/Riot Games
Day One:
FURIA vs. Sentinels proved to be one of the most entertaining and high stakes matches of VCT Americas yet.
The first map of the series went to Sentinels' map choice of Split, where Sentinels coasted to a dominant 9-3 first half advantage. FURIA only managed to take one gun round in the entirety of their defense. The Brazilian team showed signs of life by taking the pistol and anti-eco rounds for the second time on the map, but Sentinels quickly reached double-digits by winning the bonus round and gaining a 10-5 advantage.
On round 16, FURIA needed a miracle to keep their heads in the game after making the vital mistake of leaving the spike near spawn with 30 seconds on the clock. That miracle came in the form of dgzin , who secured an unbelievable ace on site with two slick headshots onto Marved and zekken to win FURIA the round. Despite dgzin's heroics, FURIA soon lost the map to Sentinels 13-7.
FURIA proved to be even more dominant on their map pick, Haven, than Sentinels were on their own map pick of Split. While Sentinels started off the map by winning the pistol and anti-eco rounds, FURIA got the ball rolling on the bonus round with a 1v2 win by mwzera and ended the half 8-4.
The Brazilian team took the first four rounds of the second half of the map to reach map point 12-4. Sentinels managed to get one more round win with a 3K by Sacy before FURIA took the game 13-5 on round 18.
With an absurd 12 total rounds of overtime, the matchup of FURIA vs. Sentinels on Bind was one of the most memorable in this split of VCT Americas. Bind was truly neutral ground, as both teams had previously played on the map this split only once each.
mwzera clutched a 1v3 to begin the map in favor of FURIA. TenZ won the 1v1 in the bonus round for Sentinels, who quickly tied the map up 2-2. After trading control of the map, the first half ended evenly 6-6.
After halftime, Sentinels took the pistol round to lead their attacker's side into a three-round advantage. However, FURIA quickly retaliated with a thrifty and two gun round wins to even-up the scoreline 9-9. After trading rounds back-and-forth, the game went to overtime.
Despite starting the round 4v5, FURIA managed to take the lead in the first round of overtime. FURIA's lead was short-lived, as Sentinels took the next two rounds to regain the lead 14-13. The Brazilian team managed to avoid defeat three times in a row to finally regain the lead 17-16 in round 33.
In round 34, TenZ went down early to a duel against Khalil in B Long. After the plant went down on A, Sacy lost to a lurking mazin to bring Sentinels down to a 3v5. All hope seemed lost, but Sentinels were determined keep their playoff dreams alive. In a series of gunfights, the remaining Sentinels members pulled off acrobatics to bring the round back in their favor 2v1.
Quick stuck the defuse to half in the Brimstone smoke before getting off for a pivotal second to re-smoke with his own Viper smoke so he could try sticking again. Fans on both sides held their breaths as Quick stuck the spike to a millisecond of the defuse before Marved and pANcada finally managed to spray him down, taking the game to another round of overtime.
Sentinels carried the momentum of round 34 forward, winning flawless rounds on both attack and defense to end the game in their favor 19-17.
With the game going 2-1 for Sentinels, the team's playoff chances were now dependent on Evil Geniuses winning against NRG. Meanwhile, FURIA needed Evil Geniuses to lose to NRG 0-2 or else they would have to rely on MIBR beating 100 Thieves.
Sentinels fans were converted to Evil Geniuses fans for one game as Evil Geniuses faced off against NRG in the second match of the day to determine not only their own fate but also the fates of Sentinels and FURIA.
In the first map of the series, Evil Geniuses faced off against NRG on their home map of Bind. Starting on the defense side, Evil Geniuses began the opening map 4-1 after stealing away NRG's anti-eco round, and the upset team looked like they had NRG's number throughout the entirety of their 8-4 defense. In a particularly memorable 1v1, Boostio lay in wait outside of Bath for crashies ' teleporter rotate to A and killed him as he was running with his knife out to plant the spike.
However, disaster struck for Evil Geniuses after halftime. The kings of Bind refused to lose on their home territory and turned on the engines on their defense. NRG crushed Evil Geniuses for eight rounds in a row to take the map to map point 12-8. They let one round slip to heroics by C0M in a 1v3 before winning the map 13-9.
Evil Geniuses' confidence was thoroughly shaken going into Split, but they managed to pick up five rounds in the first half to reach a fairly competitive 7-5 scoreline disadvantage against NRG. After halftime, NRG picked up the next three rounds to reach double-digits 10-5. While Evil Geniuses managed to win two more gun rounds, they weren't able to convert on an anti-eco in round 18 and NRG ultimately ran away with the map 13-7.
With Evil Geniuses' loss against NRG, FURIA clinched their spot in the playoffs and Sentinels found themselves out of the running despite winning their last two games. Meanwhile, Evil Geniuses found themselves needing MIBR to beat 100 Thieves to make it to the playoffs themselves.
Day Two:
The first series of the day was a David vs. Goliath matchup between the dominant top-two seed Cloud9 and the winless KRÜ Esports
KRÜ Esports Latin America South Rank #2 keznit Angelo Mori NagZ Juan Pablo Lopez Klaus Nicolas Ferrari Melser Marco Eliot Machuca Amaro DaveeyS Santiago Galvis Ruiz axeddy Carlos Alberto . In this match, KRÜ's revolving door roster saw core player NagZ back in and substitute player axeddy out.
The first map of the series went to Cloud9's map pick of Lotus, where the team possessed a dominant 4-0 record heading into the match. Yet against all expectations, KRÜ ended the first half up 9-3 and looked poised to take the series after halftime. Cloud9 closed the gap to a 9-6 difference by winning the first three rounds after the half. KRÜ then retaliated by taking the next three rounds and reaching map point 12-6.
But Cloud9 refused to give up on their 100% Lotus win rate. They snatched victory from the jaws of defeat for six rounds in a row to take the game to overtime, where they won the series 15-13. After reaching map point, KRÜ lost to Cloud9 in nine of the next 10 rounds, only managing to take one round off Cloud9 in overtime.
Despite their heartbreaking loss on Lotus, KRÜ came into Ascent with the intention of winning. The LATAM team got off to a slow start with a 5-2 deficit to Cloud9, but they managed to tie up the map 6-6 with four gun round wins.
Both teams looked like they could gain an advantage after halftime, but more ambitious plans were on KRÜ's horizons. Starting with a 4K by DaveeyS , KRÜ took the pistol round and anti-eco round. Then, after denying Cloud9 the win on their bonus round, KRÜ snowballed their lead to win the map 13-6.
Cloud9 didn't win a single round on Ascent after halftime.
Going into Split, KRÜ were eyeing their first victory in VCT Americas in a potential upset win against Cloud9. They took the pistol round but weren't able to convert on their anti-eco after keznit lost a close 1v1 against Xeppaa . Cloud9 gained a 4-1 advantage on the back of the 1v1 win, which they converted into an 8-4 lead going into halftime.
After halftime, Cloud9 reached double-digits 10-4 by winning their pistol and anti-eco rounds. KRÜ mounted a small comeback after winning five rounds in a row and nearly tying up the map 10-9, but Cloud9 ran away with the series victory after a 13-9 map.
Coming into the second match of the day, LOUD were already guaranteed a top-two seed finish while Leviatán were gifted their playoffs spot after Sentinels won against FURIA in their earlier match. The playoff pressure was off for both teams, though Leviatán could place as high as fourth if they won the match.
Photo by Stefan Wisnoski/Riot Games
LOUD took advantage of the fact that Fracture was both their and Leviatán's perma-ban by banning Leviatán's 5-0 map Pearl after Leviatán first banned Fracture. As a result, the first map went to Leviatán's map pick of Haven, where they had a far less impressive record of 1-2.
Leviatán started off the map by winning the pistol and anti-eco round. LOUD were able to secure the bonus round before the game went into a tech pause due to audio issues. After re-entering the game, the teams only played one more round before another tech pause was called. This time, the tech pause lasted nearly 20 minutes.
At 4-3 in favor of LOUD, the last of the tech pauses struck again. The long tech pauses didn't seem to faze LOUD's players though, and they jumped back into their round win streak to end the half 8-4.
Leviatán took three rounds in a row after halftime to reach an 8-7 scoreline. The LATAM team seemed poised to tie up the map against LOUD's eco-round, but aspas won a round of razor-thin margins 1v1 against nzr with his hero Phantom.
LOUD wouldn't drop another round before winning the map 13-7.
In a repeat of Haven, Leviatán began Ascent with a 3-1 lead thanks in part to an impressive 4K by kiNgg . Unfortunately for Leviatán, LOUD once again found their footing and went on a round winning streak. This time, they took eight in a row to end the half with an even more dominant 9-3 lead.
For the first time in the series, LOUD took the pistol round. However, they subsequently lost their anti-eco and bonus rounds to Leviatán. Five rounds were all Leviatán would get though, as LOUD took three gun rounds in a row to win the map and series 13-5.
After their loss against LOUD, Leviatán has now lost four out of their last five games in the regular season, with their only win being against KRÜ. In addition, Tacolilla produced poor results despite being the team's star duelist player, going 13/31/4 in their match against LOUD. Meanwhile, LOUD looked back in top form after suffering their first loss against NRG 2-0 in Week 7.
Day Three:
In the final match of VCT Americas' first regular season, 100 Thieves faced off against MIBR

MIBR Brazil Rank #2 jzz João Pedro heat Olavo Marcelo murizzz Murillo Tuchtenhagen RgLMeister Matheus Rodigoli frz Leandro Gomes to determine whether they or Evil Geniuses would secure the final playoffs spot. Coming into the week with a 2-6 record, MIBR were already locked in ninth-seed and eliminated from playoffs.
The first map of the series went to 100 Thieves' map pick of Fracture. MIBR started off the series with an explosive pistol round, followed by a comfortable anti-eco round win. While 100Thieves averted a 1v3 clutch by murizzz to win the bonus round, they struggled to gain a foothold on the map and ended the half down 8-4.
After halftime, MIBR won the first two rounds once again to widen the lead 10-4. While 100Thieves managed to take two more rounds off MIBR, they lost a pivotal anti-eco round in a 2v1 against RgLMeister 's Stinger. Following their eco round win, MIBR were able to take Fracture in a shocking 13-6 scoreline.
The Thieves found themselves down 8-4 for the second time in the series on MIBR's map pick of Pearl. Despite winning the first two rounds after halftime, 100 Thieves found their playoff chances on the verge of slipping from their grasps in tragic fashion as they faced down a six-round deficit and a 12-6 scoreline. They would need to pull off a Cloud9 to save the map and their playoff hopes.
Cryocells led his team's comeback with a heroic 4K on round 19. Rebuilding their confidence with each win, 100 Thieves did the impossible and took six rounds in a row while staring down defeat to take the game to overtime.
On 100 Thieves' map point and the first time they took the lead in the map 13-12, Cryo posted on B Site with the glass cannon Operator. Disaster struck for MIBR as Cryo hit a collateral 2K onto jzz and frz . As MIBR crumbled, Cryo took two more kills with the Operator before pulling out his Jett knives and styling on TxoziN , concluding the map in unforgettable fashion.
The momentum looked to be firmly on the side of 100 Thieves as they rolled into series decider Lotus, but MIBR refused to roll over and end their season peacefully. Winning the 1v1 against Asuna in the first round of the map, TxoziN led MIBR to a 7-5 lead on defense.
Cryo continued to be the star player for 100 Thieves in the first half of the map. After the rest of his team was detained by a Killjoy ult in the ninth round, Cryo won a 1v4 with a 4K on B Mound to secure The Thieves the memorable round win.
After switching sides, RgLMeister took MIBR to an 11-5 scoreline with a 1v4 clutch in an A Site post-plant scenario. The Thieves quickly called a timeout to reset their mental and prepare themselves for another Pearl miracle. After returning to the map, bang and Asuna pulled off a 2v2 to give 100 Thieves the round win. Going into round 20 with a 12-7 deficit, 100 Thieves needed everything to go in their favor.
The Thieves started off round 20 with a 5v3 lead after killing murizz and jzz early in MIBR's post-plant. As time ran out, bang stuck the defuse in his Omen smoke. True to his name, TxoziN pulled out his knife and jumped into the Omen smoke to knife-kill bang on the spike. Cryo tried to salvage the round, but TxoziN came back to haunt 100 Thieves with a pistol right-click headshot onto Cryo to secure the map and series 13-7 for MIBR.
Looking Ahead:
The winners of the first two matches in the upper bracket will face off against LOUD and Cloud9 respectively. Playoffs will begin Tuesday, May 23 at 4 p.m.