Oceanic Valorant continues to heat up as Avant
Avant Oceania Rank #3 m4jor Bernard Chau Exxy Eric Do Lakers Joshua Puopolo Spesh Byron Rowlinson WAT Lewis Watson join the fray, picking up Control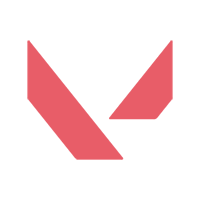 Control Inactive m4jor Bernard Chau Exxy Eric Do Lakers Joshua Puopolo Spesh Byron Rowlinson WAT Lewis Watson . Avant are one of Australia's top esports organisations, currently fielding rosters in League of Legends and CS:GO.
Control recently placed 3rd-4th in Australia's first Ignition Series event: the ORDER Oceanic Open. The highlight of their run was a tense three map quarterfinals victory against Dire Wolves
Dire Wolves Oceania Rank #5 signed Dale Tang Nozz Noah McClafferty Swerl Ali Kobraee Wryce Jack Birmingham Taxx Mark Mijic before falling to EXO Clan
EXO Clan Oceania Rank #2 Crunchy Ethan Laker dizzyLife Kyran Crombie iyen Iyen Raju pl1xx Chris Li Bob Bob Tran 2-1 in the semifinals. Their top four placement earned them a direct invite to the Play-In stage of Rise of Valour.
While the entire Control performed strongly in the Oceanic Open, Lakers caught the attention of fans with his star play on Raze and Phoenix. His ACS of 321.4 across the Group Stage and Playoffs is one of the highest to date in an Ignition Series event.
Fortress Melbourne announced earlier this week that the remaining stages of Rise of Valour were postponed to mid-September due to COVID-19 restrictions in Melbourne. The Play-In stage is currently expected to kick off on September 19.
The Avant
Avant Oceania Rank #3 m4jor Bernard Chau Exxy Eric Do Lakers Joshua Puopolo Spesh Byron Rowlinson WAT Lewis Watson roster is: