The third week of VCT EMEA league play was marked by four 2-0 victories. Natus Vincere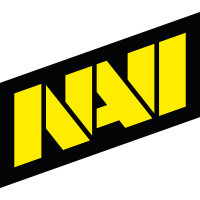 Natus Vincere Europe Rank #5 ANGE1 Kyrylo Karasov Shao Andrey Kiprsky Zyppan Pontus Eek SUYGETSU Dmitry Ilyushin cNed Mehmet Yağız İpek and Team Heretics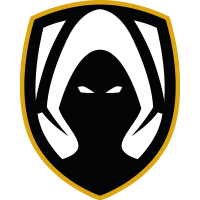 Team Heretics Europe Rank #10 Mixwell Oscar Cañellas AvovA Auni Chahade Boo Ričardas Lukaševičius keloqz Cista Wassim were the only squads to play a third map this week, while FUT Esports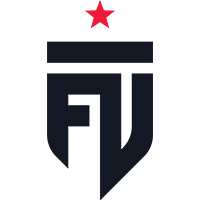 FUT Esports Europe Rank #4 MrFaliN Furkan Yeğen AtaKaptan Ata Tan Muj Serhat Yüksel MOJJ Buğra Kiraz qRaxs Doğukan Balaban qw1 Konuralp Şahin again showed they deserve a top spot in the region. Their Turkish counterparts, BBL Esports
BBL Esports Europe Rank #33 aimDLL Hüseyin Kabişteke Turko Mehmet Özen AsLanM4shadoW Ali Osman Balta Brave Eren Kasırga QutionerX Doğukan Dural SouhcNi Ibrahim Sağır , are still winless.
Day One:
After two steadfast wins against BBL and Giants Gaming
Giants Gaming Europe Rank #32 Fit1nho Adolfo Gallego nukkye Žygimantas Chmieliauskas hoody Aaro Peltokangas rhyme Emir Muminovic Cloud Kirill Nehozhin , NAVI's fourth outing in Berlin started out with utter dominance. For the second time this split, Heretics brought out Harbor on Pearl. The team still struggled on the map, as cNed and Zyppan carried their team into a flawless 13-3 win. ANGE1 also scored the week's only ace on round 15 of Pearl.
The pair died off on Lotus, allowing Heretics to string out a 10-2 lead on the map's stronger attack side. Like they did against FUT, Mixwell and co. struggled on defense, but had pieced together enough of a lead that allowed them to level the match with a 13-9 victory.
Ascent was truly neutral ground, as neither team had a positive record in EMEA for the decider. However, Shao — who had the highest rating on Lotus — forced Heretics into submission, taking down 22 players in the first half alone. Heretics were only able to find two rounds, dropping down the table with a 1-3 record.
They may be eco frags, but that is also an ace.
Day Two:
The first map between FUT and KOI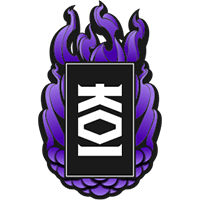 KOI Europe Rank #132 starxo Patryk Kopczynski koldamenta Jose Luis Aranguren sheydos Bogdan Naumov trexx Nikita Cherednichenko Wolfen Berkant Joshkun was mired in technical issues, even forcing a lobby remake midway through. Both teams brought out a new double-controller composition with Viper and Harbor. The Turks favored Jett over two initiators, while KOI abdicated any duelists in favor of Sova and KAY/O.
FUT reminded everyone they are a force to be reckoned with in EMEA, winning seven defending rounds by either retaking Icebox's sites or running the clock down. FUT's attack proved even cleaner, where they took a 13-6 win, boosted by qw1 's 24 kills.
After a devastating attack on Icebox, KOI attempted to pick up the pieces on their Ascent pick. The team's leads were short-lived and the two kept it tied going into the second half. After dropping the first two rounds, FUT chained together six points that took them to a 13-9 win.
The second map of this bout had some of the most impressive statistics of the week. qw1 was on a roll and carried over his map one performance, recording 28 kills and a 1.37 rating. All in all, he had nine multikills and a 1v3, totally overshadowing trexx's 1.23 rating and 20 kills.
That's foul, AtaKaptan.
The second day also hosted one of EMEA's most sung-about battles. Team Liquid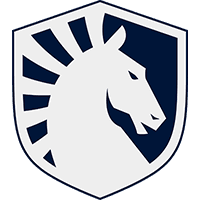 Team Liquid Europe Rank #1 Jamppi Elias Olkkonen nAts Ayaz Akhmetshin Sayf Saif Jibraeel Redgar Igor Vlasov soulcas Dom Sulcas and FNATIC

FNATIC Europe Rank #2 Leo Leo Jannesson Derke Nikita Sirmitev Boaster Jake Howlett Chronicle Timofey Khromov Alfajer Emir Ali Beder have met, in differing forms, consistently since January 2021. Not only that, the match featured four different player storylines. This week, Boaster 's men took the second 2-0 victory over Liquid and the sixth overall.
Liquid picked Lotus despite their previous loss to FUT. FNATIC took the Dark Horse by the neck and put together an 11-1 half. By the time Liquid switched to attack, their opponents only allowed for five points — four off of highlight plays — before closing out the map 13-6 with three players above a 1.30 rating.
FNATIC weren't able to take another commanding lead in the first half, instead splitting the rounds evenly with their opponents. Liquid, who had only scored one retake on Icebox, found four of their first six rounds off of retakes on Haven. As soon as the teams flipped sides, so did a switch in FNATIC. A seven-round streak gave the LOCK//IN champions a 13-6 win that abruptly ended the match.
You don't get to play.
Day Three:
The final day was again met with technical issues, as the opening bout between Giants Gaming and BBL kicked off an hour late. The teams compensated with a showy start to the series on Icebox which lasted over an hour.
For most of the first half, BBL would win one round for every two that Giants scored. The latter were barely able to grow a lead though, as SouhcNi helped close the gap to just 7-5 by halftime. BBL worked cohesively to eventually jump ahead 10-9, but Giants quickly flipped the script and won four in a row for a 13-10 win.
Split was a crushing map for BBL. While both teams kept their compositions intact, Giants steamrolled their opponents on their way to a 13-3 win. Nobody in the Giants camp had under a 1.00 rating or 80% KAST. Collectively, the team lost four (out of 25) head-to-head duels.
Don't try and run from Cloud.
"We went into this game with a mentality of basically making a statement because our performance in last week's game was pretty poor," Destrian said. "This week, our objective was to make a statement that we are here."
Karmine Corp

Karmine Corp Europe Rank #135 ZE1SH Ahmed El Sheikh ScreaM Adil Benrlitom Nivera Nabil Benrlitom xms Alexandre Forté sh1n Ryad Ensaad brought a wildly new composition into their match this week, keeping just Omen from last week's bout against Liquid. It never played into their hands, as Vitality took the map 13-2.
The second map of the night was Split — where KCorp have already lost 13-2 twice this season — and this time suffered a slightly less disastrous fate. The Frenchmen looked destined to another crushing loss, but were able to slot in a handful of rounds before a 13-6 loss ended their match, keeping KCorp at the bottom of the table.
Vitality's win is a dramatic contrast to last week's performance against FUT, where they barely put together 14 rounds against the Turkish squad. However, they're also playing a radically different team who's been heavily criticized for their economy management and general playstyle.
"On Split, it felt like they were [saving] rounds they had a big chance of winning, or at least a good chance," Destrian commented. "That helped us build so much economy, because they would just leave to save and we'd be four guys alive, three guys alive. I think that was a pretty big mistake but, of course, I have to watch it from the announcer's perspective to confirm it. Again, we were focusing on ourselves."
Vitality's smokes player also stated he was happy with how solidly the team played, which forced KCorp into several mistakes and misplays that the Golden Hornets were able to punish.
"I think they're still a fairly decent team," he ended.
Clean win for BONECOLD's men. (Photo by Hara Amorós/Riot Games/LVP)
Looking Ahead
Next week's VCT EMEA matches are: