Just a couple of days after the start of VCT Pacific, VCT EMEA has arrived. The partnered league will occupy the next two months of competition, paving the way for four European teams to reach Masters Tokyo in June.
The first round of the VCT EMEA will be a five-day superweek. From Monday to Friday, there will be two matches a day to kick off Europe's regular season. Following the superweek, the tournament will default back to its five-match format between Wednesdays and Fridays. During the superweek, VLR.gg will provide daily matchday recaps.
KOI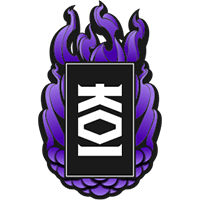 KOI Europe Rank #131 starxo Patryk Kopczynski koldamenta Jose Luis Aranguren sheydos Bogdan Naumov trexx Nikita Cherednichenko Wolfen Berkant Joshkun and FNATIC

FNATIC Europe Rank #2 Leo Leo Jannesson Derke Nikita Sirmitev Boaster Jake Howlett Chronicle Timofey Khromov Alfajer Emir Ali Beder kicked off the season with a bang, taking 2-0 wins over Natus Vincere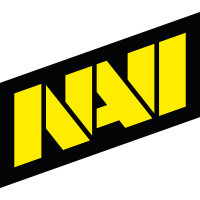 Natus Vincere Europe Rank #5 ANGE1 Kyrylo Karasov Shao Andrey Kiprsky Zyppan Pontus Eek SUYGETSU Dmitry Ilyushin cNed Mehmet Yağız İpek and Giants Gaming
Giants Gaming Europe Rank #34 Fit1nho Adolfo Gallego nukkye Žygimantas Chmieliauskas hoody Aaro Peltokangas rhyme Emir Muminovic Cloud Kirill Nehozhin .
Photo by VCT EMEA
KOI's debut in 2023 didn't match expectations, as the team wasn't able to get past NRG Esports

NRG Esports North America Rank #3 FiNESSE Pujan Mehta s0m Sam Oh crashies Austin Roberts ethos Alan Ruan ardiis Ardis Svarenieks Victor Victor Wong in the opening round of LOCK//IN. They were handed a 2-0 defeat that eliminated the roster from Brazil.
NAVI, however, had a much more uplifting outing in São Paulo. cNed 's international debut on the squad took the team to the top four, where eventual LOCK//IN winners FNATIC eliminated them 3-0.
"I'm just happy we got to go through everything: winning, losing, having close games, having bad days, having good days," d00mbr0s said after the loss. "We're just setting us up for a good future and for the rest of the year. But, yeah, today was very… let's say not up to our standard. Which is fine."
NAVI's first pick was Ascent, a map they showed extreme prowess on during LOCK//IN. This time, Shao used the map to debut Gekko. However, KOI seemed to be in full control of Ascent after a 3-3 start made possible by two 3Ks from sheydos for KOI.
KOI ran away with the half from there, losing just one round. NAVI's fourth point came thanks to heroics from IGL ANGE1 , but not even that could stop his opponents from leading the map 10-4. A 4K from cNed put NAVI back in the fight though, narrowing the gap to just 10-7.
NAVI finally let slip an 11th round for KOI, leading d00mbr0s to call a timeout. It quickly backfired, though, and KOI reached map point with an A take. sheydos and trexx broke down NAVI in a 2v4 situation that included a 3K from the former, giving KOI's new squad their first map win.
sheydos was an unstoppable force for KOI, driving his team with a 1.35 KPR. He outperformed the server in most categories, dropping 27 players for nearly 200 ADR and a 1.88 rating. Wolfen was also notable in opening up rounds, drawing first blood six times.
Step up, IGL.
KOI's pick was Lotus, a map the team hadn't tried out in officials yet. NAVI played it twice at LOCK//IN, winning against KRÜ Esports
KRÜ Esports Latin America South Rank #2 keznit Angelo Mori NagZ Juan Pablo Lopez Klaus Nicolas Ferrari Melser Marco Eliot Machuca Amaro DaveeyS Santiago Galvis Ruiz axeddy Carlos Alberto but being outclassed by FNATIC in their semifinal. NAVI insisted on Gekko once more, and this time it paid off.
NAVI seemed unchallenged early on Lotus, shooting up to a 6-1 lead that KOI could not contest. Their timeout yielded just one round, since cNed and Zyppan replied with a ninja defuse. The two teams traded the final rounds of the half, ensuring a 9-3 lead for NAVI off of seven retakes.
The game was far from over, and KOI replied with their own spotless six retakes. koldamenta 's team dropped just one round on their way to a tied 10-10 scoreline, plowing through NAVI and their two timeouts. sheydos took a 3K after the second timeout to put KOI ahead 11-10, but NAVI kept their opponents at bay to force an overtime.
Both squads went back and forth for several rounds, seemingly unable to win an attacking round in overtime. At 15-15, KOI's starxo held back a C retake with a 3K to win the first attacking round of overtime, but the chaos continued as the score grew to 17-17 off of highlights from sheydos and cNed. starxo scored a 1v3 to keep his team in the game at 18-18, which KOI used to close out the match 20-18 and claim the first win of the regular season.
starxo woke up in the latter stages of the match, more than tripling his first-half kills throughout the match. The former world champion also dropped 36 frags (six of them openers) and 21 assists — the highest numbers in each category — but his 24 deaths made for a 1.44 rating, falling short of sheydos' first map rating of 1.88.
Yes, Ibai. Yes.
FNATIC came into their debut VCT EMEA match as the hottest name on the block. After struggling for so long, the team had finally lifted a trophy at LOCK//IN in near-flawless fashion. Giants managed to win their opening match in Brazil against DetonatioN FocusMe
DetonatioN FocusMe Japan Rank #10 Reita Oshiro Ryu xnfri Tomoki Mariya Anthem Yoshitaka Enomoto Seoldam Park Sang-min (박상민) takej Takemori Shogo Suggest Seo Jae-young (서재영) , but fell to the same NRG that eliminated KOI from São Paulo.
Giants bravely left Icebox open, the map FNATIC have been most dominant on in past months. Their bravery was put under strain when FNATIC — who had been forced to sub kamyk in for Alfajer — climbed to a 6-0 lead, where Giants finally won their first round. FNATIC immediately called a timeout and pressed on for an insurmountable 10-2 half. The map ended soon after at 13-3, closed out by a 1v1 from Chronicle.
FNATIC were unshakeable in the face of Giants, with everyone but Derke claiming a rating of 1.15 or higher. Even still, Derke's Jett was responsible for six first bloods. Cloud was the only Giants player to finish with a positive score, averaging a 1.08 rating and nearly 300 ACS.
Happens to the best of us.
Despite that massive loss, the game wasn't over for Giants. They had picked Split, a map FNATIC had barely played in Brazil. Giants' new squad, however, hadn't played the map yet.
Cloud entered Split with a bang, enabling a 4-0 lead for his team with a 4K and a 3K. FNATIC found their first round off of a 3K from Derke, soon creeping up to a 4-4 tie. After Giants won a fifth point, Boaster kept them in check with a 4K that leveled the score again. His team finally took the lead in the following round, but Giants held back a B take for a 6-6 half.
FNATIC cruised through their first attacking rounds, jumping up to a 9-6 lead. 3Ks from Leo and kamyk took FNATIC to 11-6, where Giants found two rounds. While FNATIC reached match point soon after, Giants pressed on and inched towards overtime by blocking every execute attempt. In the final round of regulation, FNATIC finally reached the B site and took a 13-11 win that closed out the series.
The final map was spearheaded by Chronicle and Derke, who combined for 10 first bloods — eight of them on Derke — almost as many as Giants found altogether. Chronicle also averaged 92% KAST across the 24 played rounds, closing the series with a 1.39 match-wide rating.
Not only did he live, kamyk got a kill with that smoke.
Looking Ahead
Two more VCT EMEA matches follow tomorrow. Team Heretics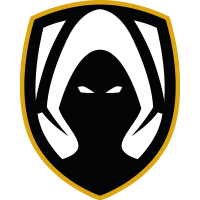 Team Heretics Europe Rank #10 Mixwell Oscar Cañellas AvovA Auni Chahade Boo Ričardas Lukaševičius keloqz Cista Wassim , FUT Esports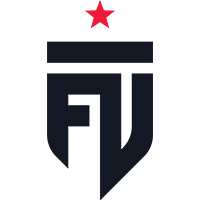 FUT Esports Europe Rank #4 MrFaliN Furkan Yeğen AtaKaptan Ata Tan Muj Serhat Yüksel MOJJ Buğra Kiraz qRaxs Doğukan Balaban qw1 Konuralp Şahin , Team Liquid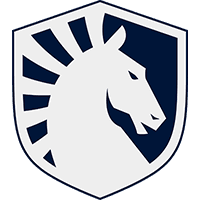 Team Liquid Europe Rank #1 Jamppi Elias Olkkonen nAts Ayaz Akhmetshin Sayf Saif Jibraeel Redgar Igor Vlasov soulcas Dom Sulcas and Team Vitality

Team Vitality Europe Rank #3 MOLSI Michał Łącki Destrian Tomas Linikas Twisten Karel Ašenbrener BONECOLD Santeri Sassi ceNder Jokūbas Labutis will all step onto the Berlin stage for the first time on Tuesday from 6 p.m. CEST.