The final six of LOCK//IN have been set as 100 Thieves
100 Thieves North America Rank #1 bang Sean Bezerra Cryocells Matthew Panganiban stellar Brenden McGrath Derrek Derrek Ha Asuna Peter Mazuryk and FNATIC

FNATIC Europe Rank #1 Leo Leo Jannesson Derke Nikita Sirmitev Boaster Jake Howlett Chronicle Timofey Khromov Alfajer Emir Ali Beder survived close challenges from FUT Esports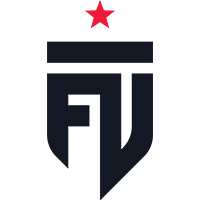 FUT Esports Europe Rank #4 MrFaliN Furkan Yeğen AtaKaptan Ata Tan Muj Serhat Yüksel MOJJ Buğra Kiraz qRaxs Doğukan Balaban qw1 Konuralp Şahin and FURIA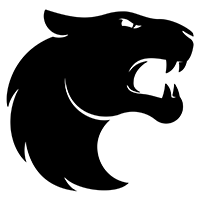 FURIA Brazil Rank #3 kon4n Vitor Hugo dgzin Douglas Silva mwzera Leonardo Serrati Quick Gabriel Lima Mazin Matheus Araújo Khalil Khalil Schmidt respectively. Turkish hopefuls FUT and the hometown favorites FURIA were sent home in a final blaze of glory despite their gallant efforts.
Both FUT and 100T have been amongst the most successful organizations in Valorant's history within the regions of Turkey and North America respectively. Unfortunately, neither organization has managed to cement themselves as a contender on the international stage. Heading into franchising, both teams bet on a single roster move to change their fortunes rather than revamping their whole roster. AtaKaptan and Cryocells were critical components of FUT and 100T's success in their opening matches at LOCK//IN.
This isn't the first time these rosters have met. Not too long ago, in Red Bull Home Ground 3, 100T took a 2-0 victory over FUT, although the Turkish squad was using a substitute in the place of their star duelist qw1.
FUT picked Lotus first since it was the location of a dominant victory for them and a loss for 100T earlier in the tournament. 100T got off on the right foot with a pistol victory, but heroics from qw1 quickly pulled FUT back to a 3-2 lead. The attacking half from 100T started to stabilize as they got the Spike planted with relative ease in almost every round. A thrifty win and a ninja defuse from MrFalin managed to salvage five rounds in the half for FUT, but four of their players were held to less than half the kills of their star qw1.
Once again, qw1 pushed the pace and found back-to-back multikills to give FUT all the momentum, and they quickly ran away with five rounds in a row. Two round wins with broken buys from 100T kept them in the map, but they could not deliver with rifles in hand. A 1v3 clutch from MOJJ and a 4K from qw1 ended the map in FUT's favor 13-9.
A little bit of magic was not enough for 100T.
It was the qw1 show as he delivered 31 kills in just 22 rounds, as well as five rounds with at least three kills. 100T's IGL stellar was by far their best performer against EDG in their opening match, but he disappeared in this map with a mere 94 ACS.
Haven has been much more in 100T's wheelhouse than Lotus. They took their attacking pistol with ease, but a 4K from qw1 on FUT's full eco blew up 100T's economic progression. FUT dealt with two broken buys to even the map at 2-2. They had a big advantage in the next round, but AtaKaptan tried to play trigger discipline on the B site and ended up gifting 100T a favorable post-plant. A clutch from qw1 got FUT a third round, but stellar was the power player with several lurks and multikills to pull 100T into the lead 7-3. Another big multikill for qw1 combined with a chaotic B retake once again pulled FUT back to five rounds at the half.
One man was dominating from start to finish.
100T won the first defensive pistol of the match to take a significant second half lead. It was qraxs' turn to play the hero with back-to-back multikills to break 100T's economy. FUT stormed back into the lead 10-9. Both teams stepped up their game in a back and forth battle of coordinated hits and site holds. 100T won a thrifty to secure map point 12-11, and Asuna won a 1v2 clutch in the final round to send the match to Icebox.
Icebox was a historically great map for both teams, but both teams also had been prioritizing other maps in recent times. A very close pistol fell in 100T's favor, and they looked clinical in retake after retake to storm to a 6-1 lead. Close post-plants finally started to fall FUT's way, but 100T still took the 8-4 halftime lead.
Individuals for 100T started showing up to São Paulo.
FUT won their defensive pistol, and although 100T nearly won a pair of force buys, chaotic post-plants slipped away from them in the final seconds. A hyper-aggressive push from FUT on a thrifty round win nearly got them back in the thick of things, but 100T continued to stabilize on the gun rounds. With an anticlimactic finish, 100T strolled to a 13-8 victory.
Asuna had a timely return to form with a match leading 1.23 rating. FUT's young star AtaKaptan struggled to find impact over the series. He finished with 10 fewer kills than the next lowest kill total on stellar, and an 0-8 record in opening duels did not help.
The second game of the day was also between a pair of somewhat recently familiar foes. FURIA and FNATIC previously faced off in an elimination duel during the group stage of Champions 2022 where FNATIC squeaked out a victory against the dynamic underdogs. FURIA came into this match hoping the addition of Brazilian phenom mwzera would tip the scales in their favor. It certainly looked good coming into this match after clobbering T1 in the first round.
FURIA weren't the only team that added pieces during the off-season. FNATIC added a pair of all-stars in Leo and Chronicle, and the lineup has gone undefeated against three franchised teams including a statement demolition of Sentinels in their LOCK//IN opener.
The hometown heroes took the opening pistol of Haven. Mazin picked the first ever Haven Harbor at LOCK//IN, and the combined Viper and Harbor walls stymied FNATIC's attempts to push towards the A site. After a timeout, Chronicle and Derke stunned the crowd into silence with a 2v5. Hits onto the B and C sites propelled FNATIC into the lead. They marched to an 8-3 lead before a mwzera 3K managed to snatch a fourth round away.
The hero a nation deserves.
Another pistol win kept FURIA in the map, but FNATIC battled back in their gun round. The Europeans were poised to extend their lead, but Chronicle tried to stick a defuse through a Viper Snakebite and handed a 1v2 to qck. FURIA won two massive eco rounds to battle back into the map down 11-9, and they focused towards clean executes onto the C site in the final rounds to force overtime.
A 3K clutch from mwzera electrified the crowd to open overtime play, but Leo returned with a 3K and a clutch against mwzera to save FNATIC's hopes on Haven. FURIA won another round, and again FNATIC responded. Tied at 14-14, it was FURIA's turn to battle from the back foot as FNATIC won opening rounds in the next two overtimes only for the Brazilians to keep things even. Finally, at the end of one of the most dynamic maps of the event, FNATIC managed to win two rounds in a row and take the series lead with a tough fought 18-16 victory.
Derke and his 32 kills were barely outmatched by mwzera and his 34 kills, but Chronicle and Leo made the difference with higher ratings than both stars. Boaster's -17 kill differential kept FNATIC in check, and FURIA pushed his calling to the limit.
Moving onto their map pick, Ascent, FURIA took another early lead. It took a 1v2 clutch by Leo against the bonus round to get FNATIC on the board, but qck landed a 1v2 ace clutch to secure all the momentum for FURIA. Unfortunately for them, once FNATIC got a handle of their economy, they began to crush round after round on the defense of the most defender sided map in the game en route to an 8-4 lead.
Shades of ardiis indeed.
The fourth straight pistol was converted by FURIA, and they stormed back into a tie game 8-8 before FNATIC could recover. After a lengthy tech pause from a FURIA keyboard, FNATIC had the economy and the aggression to force site takes over and over again. FURIA could not put together successful retakes, and FNATIC rolled to a 13-9 victory.
Boaster stepped up with a map leading 20 kills to pull FNATIC through despite Derke going 1-7 in opening duels. Across both maps, FURIA only managed to win nine full buy rounds in regulation, but their pistol and half-buy conversions nearly made up for it.
Looking Ahead
The final day of the Omega bracket is stacked with contenders as NAVI, LEV, 100T, and FNATIC battle for two slots in the top-four of the event.