Riot have revealed the format of VCT LOCK//IN, the 2023 season's kickoff tournament. With the inclusion of two Chinese rosters, the tournament will now be a 32-team tournament with a unique format.
LOCK//IN will be a special tournament to begin the 2023 VCT. It will replace a first league split and take place across three weeks, between February 13 and March 4. The winner of LOCK//IN, hosted at the Ginásio do Ibirapuera in São Paulo, will earn their region an extra slot at this year's only Masters event.
EDward Gaming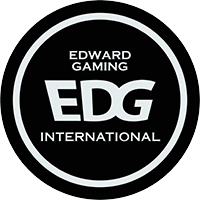 EDward Gaming China Rank #1 ZmjjKK Yongkang Zheng (郑永康) nobody Sen Xu Wang (王森旭) CHICHOO Shun Zhi Wan (万顺治) Smoggy Zhao Zheng (张钊) Haodong Hao Dong Guo (郭浩东) and FunPlus Phoenix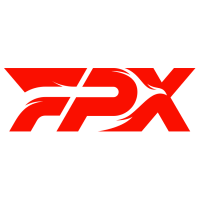 FunPlus Phoenix China Unranked AAAAY Zhang Yang (张杨) OMEGA Wang Sicheng (王斯澄) berLIN Zhang Bolin (張柏霖) YuChEn He Cai (何财) Yuicaw Huang Yung-chieh (黃湧傑) nizhaoTZH Tang Zehao (唐哲昊) are the two invited Chinese squads. The former has previously stepped on the international stage after a dominant East Asia LCQ performance last year. Meanwhile, the latter were recently promoted from FunPlus Phoenix ZHUQUE
FunPlus Phoenix ZHUQUE Inactive AAAAY Zhang Yang (张杨) OMEGA Wang Sicheng (王斯澄) berLIN Zhang Bolin (張柏霖) YuChEn He Cai (何财) Yuicaw Huang Yung-chieh (黃湧傑) nizhaoTZH Tang Zehao (唐哲昊) , and capped off 2022 with a tournament victory at the FGC Invitational 2022: Epilogue, their only one to date.
With the new team additions, Riot has prepared 16 matchups for the first rounds based on region. Of those two, China has been automatically placed against an Americas and an EMEA team, to "maximize geographically diverse competition." The Pacific has five matchups each against EMEA and Americas, while four matches between the Americas and EMEA have been drawn.
Image by Riot Games
The 16 games have been distributed across two sides of a single-elimination bracket, giving priority to inter-regional matches in the first two rounds. Teams have also been randomly seeded, taking into account the regional matchups previously defined. Every match in these brackets will be a Bo3.
Once the best teams from both the Alpha and the Omega bracket (named after Alpha Earth and Omega Earth from Valorant lore), the final four will play a single-elimination Bo5 bracket to decide the LOCK//IN winner.
With no room for error, the Alpha bracket will be played out between February 13 and 19. The Omega bracket will run from Feb. 22 to 27, while the final three matches will be played between March 2 and 4. Riot has also revealed full schedule details for the entire tournament, which can be consulted on our coverage page.