Sentinels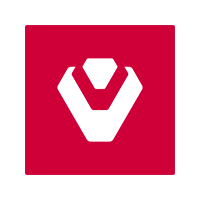 Sentinels North America Rank #1 TenZ Tyson Ngo sinatraa Jay Won inactive ShahZaM Shahzeb Khan SicK Hunter Mims zombs Jared Gitlin dapr Michael Gulino has announced the organization has extended their loan of Tyson "TenZ" Ngo from Cloud9, with the player set to represent the organization through to the regional Stage 2 Challengers Finals. The North American Challengers Finals for Stage 2 will take place from April 29 to May 2.
Sentinels
@Sentinels
We are pleased to announce that
@TenZOfficial
will be competing with Sentinels through the end of Challengers Finals.
The announcement confirms a previous report by George Geddes of Daily Esports, with the same report alleging an option to buy out TenZ's contract will now on the table for Sentinels.
Even as a last-minute replacement for Sentinels, TenZ has emboldened the legendary roster through to a nearly-flawless victory run in the Stage 1 Masters, topping the stats board for the event in multiple categories. While the SEN TenZ roster blew away the competition in Stage 1, an early loss to Built By Gamers
Built By Gamers North America Rank #19 rarkar Raymond Xu Poach Jake Brumleve Critical Tristan Trinacty Bjor Joseph Bjorklund Will William Cheng in the first open qualifier of Stage 2 revealed there remained weak spots in TenZ's integration.
Sentinels will get one last chance to qualify for the aforementioned Challengers Finals through the second Challengers bracket. It will be the final open bracket of Stage 2, with Challengers Finals taking the place of Challengers 3. The Finals will determine qualification for the VCT Stage 2 Masters in Reykjavik, Iceland.