DRX have signed four new players to their DRX Changers
DRX Changers Japan Unranked dori YuRiHaNa SeoeuN Jeong Seo-eun (정서은) Healing Won Yoo-jin (원유진) Yue Aika division. Won "Healing" Yoo-jin (원유진), Jeong "SeoeuN" Seo-eun (정서은), Yue , and Aika will join dori , the squad's inaugural member, to complete the team.
The initial signing for DRX, dori, joined in October. She briefly played under TZ Gaming GC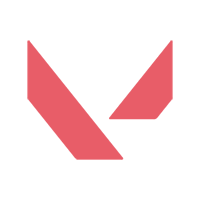 TZ Gaming GC Japan Rank #278 fightin Fujita JiLL 39 dayo くらえねこぱんち Kasumin , partaking in the qualifier for Game Changers Japan, debuting against IGZIST Female
IGZIST Female Japan Rank #197 onni YOME in their brief stint together.
Healing and SeoeuN join from SPEAR GAMING Female
SPEAR GAMING Female Korea Unranked YamzzI Park Su-jin (박수진) Haneul , who qualified to Game Changers East Asia as the top seed from Korea. Once qualified, the team went on a hot streak leading up to the grand finals, going undefeated in the group stage and semifinals by beating ShanXi Gaming Girls
ShanXi Gaming Girls China Rank #96 XiXi Saki ViVi Jue Terii T1anXuan , FENNEL GC

FENNEL GC Japan Unranked Festival Len Curumi KOHAL , and REIGNITE Lily
REIGNITE Lily Japan Unranked R4M Zodiac Mincho Saya . Their run ended in the finals in a rematch against FENNEL, losing 0-3 to the Japanese team to fall short of qualifying to the GC Championship.
Yue comes from Oxyg3niOus
Oxyg3niOus China Unranked Lizhi XiMiLu Yusin WawaLee , the top seed from the Chinese qualifier for GC East Asia. She previously played under varied Hong Kong-Taiwanese mixes for APAC Game Changers before taking a jab at Chinese competition in September. After winning 2-1 in the finals of the Summer Gauntlet Invitational, the Taiwanese team managed to beat MBTI
MBTI Korea Unranked minseon FullMoon uyou BiNi JoosB Wonyoung and REIGNITE to make the Knockout stage, where eventual champions FENNEL eliminated them 2-1. The final addition, Aika, joins from the aforementioned FENNEL GC. She played for the team through the Japanese qualifier, coming victorious in the finals over REIGNITE, yet opted to step back from competing in East Asia due to being obligated to other endeavors.
The team plans to participate in the Japanese scene heading into next year.
Aspiring for new heights in 2023, DRX Changers
DRX Changers Japan Unranked dori YuRiHaNa SeoeuN Jeong Seo-eun (정서은) Healing Won Yoo-jin (원유진) Yue Aika is now: