Red Bull Home Ground 3 came to a close with 100 Thieves
100 Thieves North America Rank #1 bang Sean Bezerra Cryocells Matthew Panganiban stellar Brenden McGrath Derrek Derrek Ha Asuna Peter Mazuryk knocking off Cloud9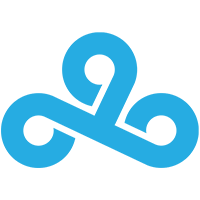 Cloud9 North America Rank #2 Xeppaa Erick Bach leaf Nathan Orf yay Jaccob Whiteaker Zellsis Jordan Montemurro qpert Mateja Mijovic vanity Anthony Malaspina to take their first major trophy since First Strike.
Red Bull Home Ground 3 was anything but a home ground for the EMEA region. Throughout the European tournament, North America reigned supreme. Cloud9 and 100T took first place in both groups, while KRÜ Esports
KRÜ Esports Latin America South Rank #2 NagZ Juan Pablo Lopez Klaus Nicolas Ferrari Melser Marco Eliot Machuca Amaro xand Alexandre Zizi DaveeyS Santiago Galvis Ruiz axeddy Carlos Alberto chipped in to ensure all three future Americas League teams reached the semifinals. However, after vanquishing their European foes, only one American team could take home one of the last major trophies of the year.
C9 came into the match with high expectations. The heralded NA superteam did not hit the ground running, but looked like a team rising to the occasion nonetheless. After a major upset loss to FOKUS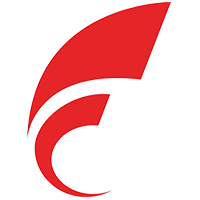 FOKUS Europe Rank #8 KPZET Victor Steensgaard purp0 Semyon Borchev Lime Jacob Foster JUGi Jakob Hansen YaBoiLewis Lewis Hughes in their opener, they rattled off dominant wins over partnered teams KRÜ and Team Vitality
Team Vitality Europe Rank #3 MOLSI Michał Łącki Destrian Tomas Linikas Twisten Karel Ašenbrener BONECOLD Santeri Sassi ceNder Jokūbas Labutis , and then KRÜ again in the semifinals.
The motif for 100T was consistency. Although they lost two maps in the group stage, they went 4-0 in matches vs. exclusively partnered teams. With their star Cryocells looking like the best player in the tournament, they rode a wave of momentum into the grand finals.
Bind was up first, a map both teams were undefeated on in the tournament thus far. A round-one 4K from Xeppaa was insufficient to secure C9 the pistol against a Cryocells clutch. 100T took the advantage and stormed to a 5-1 lead off the backs of another Cryocells clutch to clean up after a bang 4K.
C9 kept the game dangerous. They salvaged five rounds in the half, and won the second pistol to get them right back in the mix of things. However, ties after rounds 14 and 16 were both broken by 100T. C9 threatened a late surge, but it was bang to shut them down in the end. A clutch against yay gave 100T map point, and bang followed it up with a 4K to close the map 13-10.
The man on fire aptly playing Brimstone.
A monstrous 31 kills for bang carried the day. C9 couldn't capitalize on their advantages, losing five out of the seven rounds in which they got a big multikill.
Fracture was 100T's map pick, and they showed off why early on. After losing the pistol, they pulled off the rare defensive second round force buy. An array of stingers propelled them to another large early lead. With their confidence quickly draining, C9 needed a miracle to turn the tides and Zellsis provided. A round-eight 1v4 was enough of a boost for C9 to tie the game at the half.
Support player = star player on this roster.
The second half did not prove to be as kind to them. After C9 won the pistol, 100T again went for their stinger force buy. It didn't work, but when in doubt, 100T tried it again. The third round force buy broke C9's bank, and 100T cruised to the 13-9 victory.
It was Cryocell's time to shine, matching bangs map-one 1.52 rating. C9 struggled to win opening duels with leaf 's 2-11 mark being particularly dreadful. Down 0-2 in a Bo5, C9 needed a major change in fortune to have a chance.
It never came.
Icebox was as cold and indifferent to their hopes as it was to the penguins gracing its heights. In a crushing 13-3 triumph, 100T blew out their NA brethren. Clutches in rounds three and seven gave C9 mere glimpses of hope before the rout continued.
Although Cryocells finished with the highest rating in the tournament, the grand finals were relatively quiet for him. Asuna and bang battled for top frag while all of 100T finished with more kills than deaths.
That's a big trophy.
LOCK//IN: São Paulo in February will most likely be the next time these teams battle for another trophy, but it certainly won't be the last. As Americas League rivals, these NA juggernauts will be battling for years to come. For now though, 100T hold the bragging rights and a sparkly new trophy.