Hours after being released from Maru Gaming
Maru Gaming Inactive WIX Kim Doo-heon (김두헌) NakJi Kim Sang-hyeop (김상협) Chibab Kim Young-hyun (김영현) Moves Park Jun-seo (박준서) Jeong Hi Lee Jeong-ha (이정하) , DRX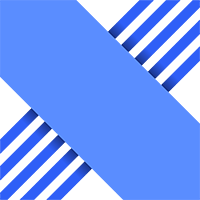 DRX Korea Rank #1 stax Kim Gu-taek (김구택) Rb Goo Sang-Min (구상민) Zest Kim Ki-seok (김기석) BuZz Yu Byung-chul (유병철) MaKo Kim Myeong-gwan (김명관) have signed Ye " Anaks " Sang-jun (예상준) as their newest coach. He takes on the role of a player development coach for the team, as independently confirmed by DRX.
Anaks was formerly a member of several Korean organizations as a player, most notably GoNGo Prince
GoNGo Prince Inactive Gunny Song Keon (송건) Wenty Yang Geon-mo (양건모) Eliza Kang Hee-won (강희원) Lawrence Yoon Hyun (윤현) and T1 Korea

T1 Korea Inactive 10X Choi Jin-woo (최진우) R0K3T Kim Ju-yeong (김주영) Esperanza Jeong Jin-cheol (정진철) Harry Kim Han-kyu (김한규) Anaks Ye Sang-jun (예상준) before transitioning to a coaching role in 2022. In January, he joined Maru Gaming
Maru Gaming Inactive WIX Kim Doo-heon (김두헌) NakJi Kim Sang-hyeop (김상협) Chibab Kim Young-hyun (김영현) Moves Park Jun-seo (박준서) Jeong Hi Lee Jeong-ha (이정하) as their coach.
His leadership as coach helped lead Maru to a top six and second place finish in VCT Korean Challengers throughout the 2022 season.
Anaks' signing brings DRX's coaching count up to four. He joins alongside longtime veterans of the Korean FPS scene, such as glow and termi . The leadership the coaches have provided allowed for DRX to quickly rise to the top in Korea, where they still sit to this day.
Anaks will not be in Istanbul to coach the team. He will be looking to be involved with the roster in addition to its non-starting players heading into 2023 and beyond, as also independently confirmed by DRX.
The team is now slated to face off against 100 Thieves in the Champions winners' bracket for a qualification to playoffs, on September 3rd at 11:00 PST, 8:00 PM CEST, and 3:00 AM JST on September 4th.
The DRX roster is now: