Immortals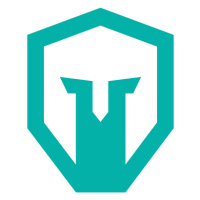 Immortals North America Rank #10 NaturE Nicholas Garrison Kehmicals Rhett Lynch ShoT_UP Andrew Orlowski jcStani Noah Smith Genghsta Amgalan Nemekhbayar were hot.
They won the qualifiers of Challengers 1. They finished second in the main event of Challengers 1 that followed. They finished third in Challengers 2 and secured an invite to North America's first Masters event of the year.
Then they lost. Twice. And were out of the tournament.
"The biggest thing that we lacked is confidence, and we all know that," Immortals in-game leader Nicholas "NaturE" Garrison said. "Most of the people we're going up against have experience as pros in every other game and none of us have that."
"Especially versus a team like 100 Thieves," Immortals duelist Rhett "Kehmicals" Lynch added, referencing Immortals' first opponent of the tournament. "These guys have been around for many, many years. They've played in tournaments for so long. This is my first, and for many of my teammates as well, first big tournament. So we definitely lacked the experience and map three definitely showed that for me 100%."
Kehmicals was referencing his team's most recent match, a 2-1 defeat to Luminosity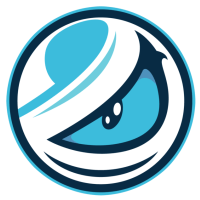 Luminosity North America Rank #11 YaBoiDre Diondre Bond moose Kaleb Jayne aproto Alex Protopapas stellar Brenden McGrath thief Brady Dever . They won the match's opening map, Split, and then lost the next two, Haven and Bind. While Kehmicals played well in the first two maps of the series, his performance dipped in the last map.
"We came in with a lot of confidence at the start of this match and it just slowly started dwindling away when it came to the second and third maps," NaturE said.
He said Split wasn't a map they expected to play and Luminosity caught them by surprise with it in the map drafting phase. Still, Immortals were able to jump to a 7-2 lead and were able to turn the momentum they had built from that lead, even after briefly losing it, into a victory.
The doubting, NaturE said, began on Haven. "We thought we had a really good idea of Haven and I still think it's good, but the kinks that we had to bring out after losing to 100 Thieves we didn't really bring to them," he said. Luminosity found a way to exploit Immortals, and were in fact doing something Immortals expected, but NaturE said they just lacked the confidence to change enough to truly counteract LG's strategy.
"And then, once we lost that map — we kind of think that's our stronger map of the two [final maps of the match] — we just started to lose confidence. Slowly."
Running into roadblocks against experienced teams and players in big moments is an unfortunate reality for many young teams brimming with potential across esports and traditional sports alike. Such hiccups can be exaggerated when the players on the team are learning so much more, too.
NaturE was not first brought onto the team as an experienced in-game leader, or even as a sentinel specialist. He played duelists prior to joining Immortals and became a sentinel player only after everyone had been signed to the current Immortals roster. And he had never been an IGL for a team before outside of making calls in ranked.
He took on the IGL role in an effort to free up Noah "jcStani" Smith from a role jcStani didn't feel he could ply his best on. "I kind just told them if it's going to make us play better, 'fuck it, I'll do it.' That was my thought process.'" He gives credit to the team's coaches, Jordan "Gunba" Graham and Michael "packing10" Szklanny Sr. for getting him up to speed on his new role.
But playing such a demanding role in your first ever major tournament is unsurprisingly difficult.
"It was a lot on me because I became new to IGLing and everything," NaturE said. "So I have to understand how to counter-strat a team and do all of this — which obviously we've had smaller tournaments and the qualifiers — but this is where everybody showed everything they had because this is important. And it's a big learning experience for me going forward with this role."
Going forward is all Immortals can do at this point, but for a talented team that's still developing, that's not a bad place to be.
"I came in here as just an aimer, you know, a cracked aimer," Kehmicals said. "And working with the team is getting me to be a better team player, talk a lot more, getting me in more of a structured team environment."
"I'm just a kid with good aim. I think that, on our roster, everyone individually — like every single person on this team — has extremely good aim. And I think that if we all just have extremely good team play we'll be unstoppable."
The addition of Khemicals to Immortals has created an electric frontline between him and Andrew "ShoT_UP" Orlowski, one which can runover enemy teams just on sheer firepower. "If we both are having a good game, we don't lose. And that's why I love playing with him," Kehmicals noted. He said their potential is a matter of both of them working to be consistent together to achieve that, but in the mean time they're able to pick up each other's slack if the other one is having an off game. It helps to know, he said, that he can enter a site and Shot_UP will be behind him killing everyone regardless if he is able to take anyone out or not.
Kehmicals referred to jcStani and Amgalan "Genghsta" Nemekhbayar, both players who have been with Immortals since the organization first entered Valorant, as the foundations of the team. Alongside NaturE, they provide the support necessary for their pair of duelists to pop off, and sometimes, such as on Bind against LG where jcStani led the server statistically, they become the stars when their duelists are underperforming.
NaturE argued that jcStani could be considered the team's star with performances like he had on Bind. While much of the team was struggling to find the confidence they began the match brimming with, jcStani and Genghsta were rising to the occasion and refusing to slump.
Neither player has much high-pressure experience prior to joining Immortals last year, but they're already learning how to not let the moments get too big for themselves. Once the rest of the team gets the experience necessary to follow suit, they'll be tough to beat.
"I know the mistakes that I've made and what I need to change to be a better player and to be a better team player," Kehmicals said. "And I think that going into these next tournaments, I'm not letting that mistake happen again."
"Because it feels awful, obviously, losing. So I think that I have a lo of good takeaways from this tournament so that I'll be ready for the next one."
Depending on how fast he and the rest of his teammates learn, that could mean round-trip tickets to Iceland later this year.