In 2022, only Paper Rex

Paper Rex Asia-Pacific Rank #1 mindfreak Aaron Leonhart Jinggg Wang Jing Jie f0rsakeN Jason Susanto Benkai Benedict Tan d4v41 Khalish Rusyaidee and XERXIA Esports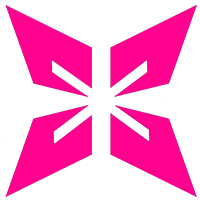 XERXIA Esports Asia-Pacific Rank #2 Surf Thanachart Rungapajaratkul Crws Thanamethk Mahatthananuyut sScary Nutchapon Matarat foxz Itthirit Ngamsaard Sushiboys Panyawat Subsiriroj represented the Asia-Pacific region at either Masters event. As a result, both teams accrued enough circuit points to qualify directly to Champions and were able to avoid the Last Chance Qualifier.
"I think LCQ is the most stressful event of the year. There's so much on the line so the pressure mounts after every mistake." Paper Rex's coach, Alex "alecks" Salle, said of avoiding the LCQ.
The team's in-game leader, Benedict "Benkai" Tan, echoed the sentiment, stating that it "feels great to not have that pressure because LCQ is the most stressful tournament."
It's easy to see why the members of Paper Rex feel this way. Around this time last year, they were one of the twelve teams fighting through the APAC Last Chance Qualifier. In their first match of the upper bracket, they dispatched Global Esports, but things fell apart soon after. A 2-0 loss to NORTHEPTION and a 2-1 defeat at the hands of DAMWON Gaming eliminated Paper Rex from the tournament and a chance at attending Champions 2021. This result ended their 2021 season, a year where their only international appearance was a dead-last finish at Masters 3: Berlin.
The dynamic duo spearhead the team's aggression. (Photo by Lance Skundrich/Riot Games)
Shortly after their disappointing result at Berlin, Paper Rex swapped out Zhan "shiba" Teng Toh for Wang "Jinggg" Jing Jie. By replacing their Sova main with an aggressive duelist player to pair with their superstar Jason "f0rsakeN" Susanto, the team was making two big changes. One, the team was committing to a fast and aggressive playstyle that hadn't been seen in the game thus far. Two, the supporting cast would have to become more flexible with their roles and gameplay to allow the style to flourish. While this could take a long time for teams to get used to, Paper Rex's flex player, Khalish "d4v41" Rusyaidee, said it came easily.
"I'm used to playing a lot of different roles in a lot of games that we play, and regarding support roles, I'm very comfortable with third-man roles, so this usually has to do with throwing flashes and stuff for the team," the initiator main said. "Alecks just throws me everywhere and forces me to play anything."
With d4v41 bouncing around on initiators and Chamber, Benkai on initiators and sentinels, and mindfreak as their steadfast controller, Paper Rex have been able to unleash their two superstars: Jinggg and f0rsakeN. The results speak for themselves. They started off 2022 on the right foot, tearing through the Stage 1 Malaysia & Singapore Challengers without dropping a map and winning the Stage 1 APAC Playoffs without losing a series.
Heading into Masters Reykjavik, nobody knew what to expect from Paper Rex. Their region was largely unproven, outside of two top-eight placements from Team Secret

Team Secret Asia-Pacific Rank #5 BORKUM Jim Timbreza JessieVash Jessie Cuyco DubsteP Jayvee Paguirigan Jremy Jeremy Cabrera and XERXIA, then under the X10 banner, at Champions. Paper Rex was awarded a direct playoff berth as the top seed out of APAC but drew a red-hot DRX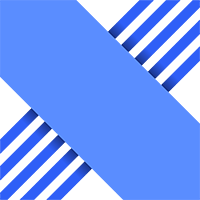 DRX Korea Rank #1 stax Kim Gu-taek (김구택) Rb Goo Sang-Min (구상민) Zest Kim Ki-seok (김기석) BuZz Yu Byung-chul (유병철) MaKo Kim Myeong-gwan (김명관) team that had just dominated their group in the first round.
Paper Rex fought through an early deficit on the first map, winning off the back of Jinggg's dominant second half. Even though they eventually lost the series, Paper Rex had made an impression. Their aggressive, in your face playstyle was not to be underestimated. In the first round of the lower bracket, Paper Rex matched up against The Guard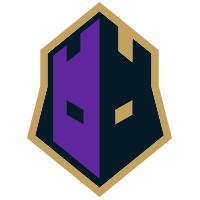 The Guard North America Rank #4 trent Trent Cairns , another team seeking to prove themselves internationally. In this series, Jinggg and f0rsakeN flourished, both leading the series in kills as Paper Rex took care of business 2-0.
"One of our biggest milestones," alecks stated. "It was a huge deal for the boys as it was our first international win."
Paper Rex made a name for themselves during their Reykjavik run. (Photo by Colin Young-Wolff/Riot Games)
The next round of the lower bracket featured a match against G2 Esports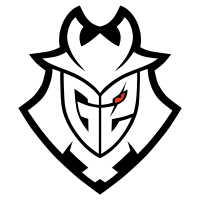 G2 Esports Europe Rank #6 hoody Aaro Peltokangas Meddo Johan Renbjörk Lundborg AvovA Auni Chahade nukkye Žygimantas Chmieliauskas . After going down 9-3 in the first half of the first map, Paper Rex stormed back for a 13-10 victory, once again with Jinggg and f0rsakeN leading the charge. They took care of business on Bind 13-7, and moved on to the top four.
Their next matchup was against a fellow underdog team from Asia, ZETA DIVISION
ZETA DIVISION Japan Rank #1 Laz Ushida Koji crow Maruoka Tomoaki Dep Yuuma Hisamoto SugarZ3ro Shota Watanabe TENNN Tenta Asai . In a series that lasted three maps, Paper Rex came out the losers, ending their deep run at Masters. Even though they were out, the team had shown the world that they belonged on the international stage, with their unconventional playstyle and immense firepower.
Their story only kept going in Stage 2. After winning the APAC Playoffs once again, Paper Rex waited comfortably in the playoffs of Masters Copenhagen as teams fought to make it out of the group stage. They drew Guild Esports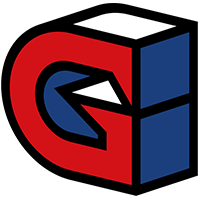 Guild Esports Europe Rank #4 koldamenta Jose Luis Aranguren Leo Leo Jannesson Yacine Yacine Laghmari to start, a team that had defeated OpTic and KRÜ to make it out of groups. Paper Rex took care of the EMEA dark horse in two matches: a 13-4 slaughter and a 14-12 overtime game. Once again, it seemed like teams did not know how to combat Paper Rex's chaos.
Next up was FNATIC

FNATIC Europe Rank #2 Derke Nikita Sirmitev Boaster Jake Howlett Alfajer Emir Ali Beder , a team that seemed destined to win it all. Shocking the world, Paper Rex took the match in 2-0 fashion once again. They seemed to be EMEA's kryptonite: in 2022, Paper Rex has gone 3-0 against European teams. OpTic Gaming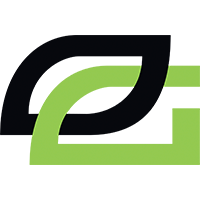 OpTic Gaming North America Rank #1 was next in the line of fire, and they could not stop Paper Rex's tear to the top either. In a three map series, Paper Rex won two maps 13-3 and 13-5, proving that they truly were unstoppable.
FunPlus Phoenix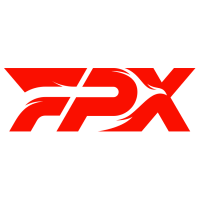 FunPlus Phoenix Europe Rank #1 SUYGETSU Dmitry Ilyushin Zyppan Pontus Eek ANGE1 Kyrylo Karasov Shao Andrey Kiprsky ardiis Ardis Svarenieks made it out of the lower bracket to stand against Paper Rex, who had remained undefeated thus far, in the grand final. The series was a back and forth affair, as the teams traded victories for a 2-2 scoreline heading into the deciding map, Breeze. In the last map of a Bo5 to decide the international champions, Paper Rex once again shocked the world, showing off their extreme confidence by picking the most unconventional agent composition to be seen internationally. Unfortunately, they were unable to close it out, and finished second at Copenhagen.
"The loss was bittersweet, as we were close to winning and even brought it to map five," Jinggg admitted. "But we fell short at the end. Overall, I'm still happy about the performance as second place is nothing to scoff at."
"I felt very sad, but at the same time I was pretty happy with the achievement," his teammate f0rsakeN echoed.
They fell just short at Copenhagen, but will shine again soon. (Photo by Colin Young-Wolff/Riot Games)
But ultimately, the tournament was a success for Paper Rex. Jinggg finished with the tournament's highest ACS, Aaron "mindfreak" Leonhart threw his name in the conversation for best controller, and Paper Rex once again showed that their style and confidence was some of the best in the world.
Heading into Champions, the team is ready to display their dazzling style once more. Even in the year's biggest event, Paper Rex are aiming to have fun. This mindset has served them well so far; coming into international tournaments without any expectations helps relieve them of any pressure. It allows them to play freely, which in turn lets their unconfined gameplay thrive.
"We're going to go there and have fun and try our best," Benkai said.
The rest of the team feels the same way; Jinggg claims there are "no expectations. We just want to have fun together as a team."
"We just want to play our best and entertain," f0rsakeN added, while mindfreak agreed that they "don't have any expectations."
While there may not be any expectations for the team's performance, the individual players still hope to play their best game.
"I hope to be more consistent in my fragging ability," d4v41 said. "I want to win everything."
Jinggg and f0rsakeN hoped to show their best performances, while mindfreak wished for something a little different.
"I hope I don't need to change my mouse between every match," he said. Without equipment problems, mindfreak may bloom into an even more dominant controller player.
The team has come a long way from where they began. From a team that struggled to make it out of the Southeast Asian playoffs, to a team that went out last in an international event, to a team that is now consistently competing for the trophy, the members of Paper Rex have been through it all. Through experience, they have been molded from a young team to a mature one, all the while staying true to their trademark style.
"Jinggg joining is one of [the biggest changes]," alecks claimed. "But I think we just trusted ourselves and doubled down on our playstyle."
"Mentality and individual skill," mindfreak said about their most impactful changes over time.
With two strong international placements under their belt, Paper Rex is feeling confident heading into Champions. While teams around the world were fighting through LCQ, they have had a month to prepare for the final event of the year. In that time, they have been refining their playstyle for all the maps, including pearl, working on their mid to late game, and making adjustments to counter slower teams. The extra time to put in work will definitely come in handy, as Paper Rex finds themselves in the group stage for the first time this year, up against three strong teams in Team Liquid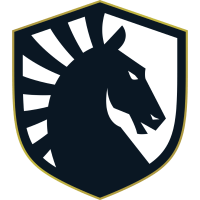 Team Liquid Europe Rank #3 Jamppi Elias Olkkonen Nivera Nabil Benrlitom soulcas Dom Sulcas ScreaM Adil Benrlitom dimasick Dmitriy Matvienko , EDward Gaming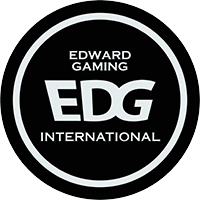 EDward Gaming China Rank #1 ZmjjKK Yongkang Zheng (郑永康) nobody Sen Xu Wang (王森旭) Life Dong Hao Qu (瞿东豪) CHICHOO Shun Zhi Wan (万顺治) Haodong Hao Dong Guo (郭浩东) , and Leviatán
Leviatán Latin America South Rank #1 Tacolilla Vicente Compagnon Melser Marco Eliot Machuca Amaro adverso Benjamín Poblete kiNgg Francisco Aravena Shyy Fabian Usnayo . While this may shake other teams and increase pressure, it doesn't affect Paper Rex in the slightest. Above all, they are here to have fun and entertain and they will be satisfied with their year, even if they drop out in groups,
"[Making Champions] was the ultimate goal," alecks said. "We're going to come in, do our best to entertain, and have as much fun as we possibly can."
Now that they're here, Paper Rex will be fully unleashed. Their proficiency in creating advantages off of initial duels, their ability to capitalize on man advantages, their flawless site executes that combine aggression and support, and their fun-loving personalities will all be on full display in Istanbul.
And with a superstar duo that the team and even themselves call "crazy and stupid", anything can happen.