BOOM Esports
BOOM Esports Asia-Pacific Rank #3 BerserX Rizkie Adla Kusuma tehbotoL David Monangin have claimed APAC's third slot in Champions by winning the Asia-Pacific Last Chance Qualifier against ONIC G
ONIC G Inactive Monyet Cahya Nugraha Shiro Hildegard Arnaldo severiNe Michael Winata Lmemore Hagai Kristen Yesyurun NcSlasher Sheldon Andersen Chandra 3-1.
Although the series didn't go to all five maps, the four maps were either won or lost within two to three rounds of each other. ONIC was poised for a comeback after winning Fracture, but eventually, BOOM sealed the deal with a win in Icebox, with both maps ending 13-11.
Map 1: Bind
ONIC started quickly on Bind. Lmemore and Monyet put BOOM on notice, with the former getting two 2Ks within the first two rounds and the latter getting a 2K and a 3K within the same timeframe. However, BOOM responded by winning three in a row. An ace by severiNe put ONIC at a 5-4 lead.
While both tied the first half with ONIC being able to keep up thanks to severiNe's 323 ACS and 15 kills, BOOM had a more dominant defensive side on the back of Famouz 's 279 ACS and 100% KAST rating performance, on the way on getting 246 ACS and an 83% KAST rating in total.
Bow down to your king, in this case, severiNe .
Map 2: Haven
ONIC continued the battle onto Haven. Famouz and BerserX started strong for BOOM, with the former getting a 2K and the latter a 3K on their way onto a 4-0 lead. ONIC were only able to string four rounds in return and BOOM ended up with an 8-4 scoreline, with blaZek1ng finishing the half with a convincing 3K.
In retaliation, ONIC managed to recover and gave BOOM a taste of their own medicine. BOOM was on the precipice of a second map win after gaining an 11-7 lead thanks to BerserX's 4K, but ONIC managed to win four rounds in a row with ONIC tying the score 11-11 with a 4K of their own thanks to Monyet. Even with BOOM winning the round after, ONIC managed to win Round 24, pushing Haven into overtime. By that time, ONIC was all out of gas, BOOM finishing the deal early to a 14-12 win.
Famouz was once again the star for Haven, managing to out frag his Duelist teammate BerserX by 3 kills, with Famouz getting 24 kills by the end of the map. While Famouz's ACS rating was marred by BOOM's abysmal attacking half, he managed to net 407 ACS during the team's defensive side. This resulted in him topping the server with 246 ACS and 182 ADR.
BerserX and Famouz giving BOOM a good omen for their map win... right?
Map 3: Fracture
Fracture was ONIC's map to lose. The epitome of 'last chance,' ONIC kept the score close to 3-2, opening up the map in their favor. There were four 4Ks recorded in Fracture, with three of them belonging to ONIC in the first half, courtesy of Monyet, NcSlasher , and Lmemore. These barrages of death meant that ONIC for the first time in this series held a first-half lead at 7-5.
But a pattern formed throughout the grand final, BOOM gave back to ONIC with a 6-3 lead in the second half, meaning by Round 21, BOOM had taken the lead to 11-10; fl1pzjder getting the honors to grab the last 4K of Fracture in Round 17. ONIC wouldn't let a lead fall off their hands, with NcSlasher clutching the round tying the score to 11-11, ONIC pushed through to two more round wins, giving them their first map win of the series.
Lmemore and NcSlasher shared the spoils of Fracture, with both players each getting 24 kills and an 83% KAST rating at the end. NcSlasher got the most first kills with five, however, it was Lmemore that topped the scoreboard in its entirety, a 281 ACS and 181 ADR tipping the scales in his favor.
Sharp with the Operator.
Map 4: Icebox
ONIC was rejuvenated. And that was a big problem for BOOM. While BOOM had ONIC's number in Haven's first half with an 8-4 lead, this time it was ONIC's turn to do so on Icebox. Lmemore contributed with a 4K of his own, but it was NcSlasher who channeled his inner battle Sage as he accumulated 299 ACS and 12 kills to end the first half.
But the drama wasn't over yet. BOOM won two in a row to start the second half, including a 4K of their own thanks to Famouz. Then after a round win from ONIC, BOOM won five in a row, putting the score to 11-9. But as if fate would have it, two more rounds were won, tying the match to 11-11; it was indeed the end of the line. BOOM kept their composure and gained two more to punch their ticket to Istanbul.
Boom, boom, boom, boom...
BOOM Esports is APAC's third representative to Champions in Istanbul, following Paper Rex

Paper Rex Asia-Pacific Rank #1 mindfreak Aaron Leonhart Jinggg Wang Jing Jie f0rsakeN Jason Susanto Benkai Benedict Tan d4v41 Khalish Rusyaidee and XERXIA Esports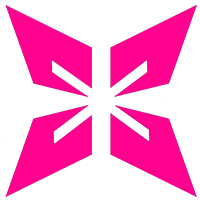 XERXIA Esports Asia-Pacific Rank #2 Surf Thanachart Rungapajaratkul Crws Thanamethk Mahatthananuyut sScary Nutchapon Matarat foxz Itthirit Ngamsaard Sushiboys Panyawat Subsiriroj . This is the first time in Valorant Champions Tour history that an Indonesian representative will be present in an international LAN.