BIG
BIG Europe Rank #17 gob b Fatih Dayik alexRr Alexander Frisch AslaN Ceyhun Aslan Ultimate Alexander Pauls have announced their entrance into the German Valorant competitive scene with the unveiling of their first two players: gob b and alexRr . Both players are former competitive CS:GO German CS:GO players, and previously played together under Team zonixx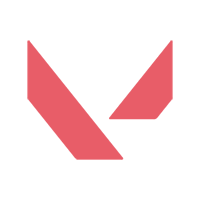 Team zonixx Inactive rAx Marcel Klenner zonixx Michele Köhler gob b Fatih Dayik alexRr Alexander Frisch Ultimate Alexander Pauls in the Wave Esports Invitational.
Get ready for a whole new journey! We are excited to announce that we are entering @VALORANTDE with @gobelante and @BIGalexRr! ?

? https://t.co/FylYCXM56Y#GOBIG pic.twitter.com/gdct7NP1cM

— BIG (@BIGCLANgg) July 17, 2020
gob b is one of the most tenured players in the German CS:GO scene, formerly playing for mousesports on and off between 2007 and 2015, before leading BIG through the PGL Krakow European Minor and the ESEA MDL Season 27 Global Challenge in 2017-18. He retired as a player in 2019, shifting over to the coaching position in BIG before moving over once again to becoming the Head of CS:GO in BIG. In Valorant he's made placements in both the G2 Esports Invitational and the aforementioned Wave Esports Invitational under German mix teams.
Despite having one CS:GO Major Championship appearance under his belt, alexRr is a comparatively lesser known player, more known in the domestic German CS:GO scene, thanks in part due to his numerous 99Liga Div 1 placements. He last played for ad hoc gaming's CS:GO team before the organization folded earlier in May. Since then, he's shifted over to competitive Valorant.
The next European event in the Ignition Series — the Mandatory.GG Cup — is not set to take place until the end of July. It is expected that BIG will participate, whether as an Invited team or through the open qualifier.
BIG
BIG Europe Rank #17 gob b Fatih Dayik alexRr Alexander Frisch AslaN Ceyhun Aslan Ultimate Alexander Pauls 's announced lineup is currently: