Day three of Masters Copenhagen saw DRX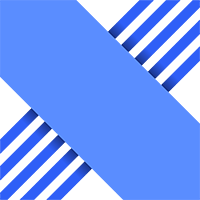 DRX Korea Rank # stax Kim Gu-taek (김구택) Rb Goo Sang-Min (구상민) Zest Kim Ki-seok (김기석) BuZz Yu Byung-chul (유병철) MaKo Kim Myeong-gwan (김명관) advance to the playoffs as the first team in their group. Later on, NORTHEPTION
NORTHEPTION Japan Rank #8 Meteor Kim Tae-O (김태오) JoXJo Cho Byung-yeon (조병연) BlackWiz Kohei Mikami xnfri Tomoki Mariya Derialy Daichi Doi advanced to the final day of groups over XERXIA Esports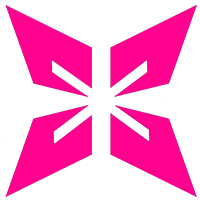 XERXIA Esports Asia-Pacific Rank # Surf Thanachart Rungapajaratkul Crws Thanamethk Mahatthananuyut sScary Nutchapon Matarat foxz Itthirit Ngamsaard Sushiboys Panyawat Subsiriroj .
The day concluded with a thrilling rematch of Masters Reykjavik's grand final, as OpTic Gaming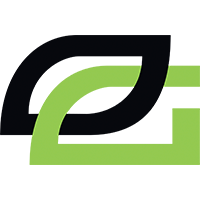 OpTic Gaming North America Rank # crashies Austin Roberts FNS Pujan Mehta Victor Victor Wong Marved Jimmy Nguyen yay Jaccob Whiteaker sent LOUD

LOUD Brazil Rank # Sacy Gustavo Rossi aspas Erick Santos saadhak Matias Delipetro pancada Bryan Luna Less Felipe de Loyola home in the first round.
Photo: Colin Young-Wolff/Riot Games
FunPlus Phoenix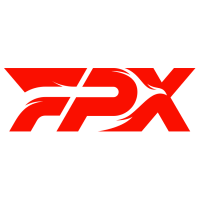 FunPlus Phoenix Europe Rank #11 SUYGETSU Dmitry Ilyushin Zyppan Pontus Eek ANGE1 Kyrylo Karasov Shao Andrey Kiprsky SEIDER Mathias Seider stand-in ardiis Ardis Svarenieks met DRX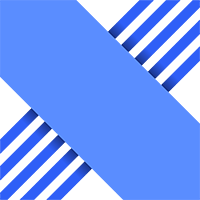 DRX Korea Rank # stax Kim Gu-taek (김구택) Rb Goo Sang-Min (구상민) Zest Kim Ki-seok (김기석) BuZz Yu Byung-chul (유병철) MaKo Kim Myeong-gwan (김명관) in the upper bracket final with the first playoff slot from group B on the line. Just yesterday, FPX had taken down XERXIA Esports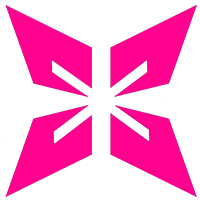 XERXIA Esports Asia-Pacific Rank # Surf Thanachart Rungapajaratkul Crws Thanamethk Mahatthananuyut sScary Nutchapon Matarat foxz Itthirit Ngamsaard Sushiboys Panyawat Subsiriroj in a three-map nail biting series, while DRX had continued their 23-map win streak in their opening match against NORTHEPTION
NORTHEPTION Japan Rank #8 Meteor Kim Tae-O (김태오) JoXJo Cho Byung-yeon (조병연) BlackWiz Kohei Mikami xnfri Tomoki Mariya Derialy Daichi Doi the day before.
With defensive aggression down mid, DRX scored themselves the opening round on Haven. The FPX response was swift, as they took the second round with just pistols, however; DRX responded in kind with a thrifty of their own. Two gun round wins from the Koreans granted them a 4-1 lead and sent FPX down to an eco.
After an FPX timeout, back-to-back 4K's from Shao allowed his team to win a thrifty and a full buy round respectively. The subsequent DRX save round swung FPX's way as well, before DRX picked up a streak of three rounds, extending their lead to 7-4. An unlikely clutch by Shao closed out the first half with a 7-5 DRX lead.
FPX kicked off the second half with the first two rounds to tie the game up at seven apiece. A fourth clutch from Shao on the bonus round put his team in the lead for the first time in the map. With a quick execute on B, DRX found a thrifty to tie the game back up, however; momentum was firmly in FPX's favor by this point, and they won five rounds in a row to wrap up their opponent's map pick 13-8.
The round is never over until Shao is dead.
Shao's performance on Haven was the indisputable x-factor that dragged his team over the line. With four clutches, 386 ACS, and 253 ADR, he was the shining star on the server. On the opposite side, Rb was the main difference maker for his squad, racking up 10 first kills as the spearhead of the DRX efforts.
With FPX's victory on Haven, DRX's 23-map win streak came to an end, but in-game leader Zest didn't seem too troubled by this fact in the post-match interview: "I strongly believe that we learn more from defeats than wins. I think we were supposed to win that map, but unfortunately we didn't, so we're going to recover and learn much more from it, and we're not going to let anyone take our maps again."
FPX won the pistol round to start off Fracture, and they shut down a force buy from DRX in round two. However, a near-flawless eco from DRX in the following round allowed them to pick up momentum and string seven unanswered rounds together. Their streak looked to end in round 10, but a 1v3 clutch from Zest extended his team's lead by an extra round. FPX finally ended their drought in the penultimate round of the half, but one final DRX round wrapped up the half with a 9-3 scoreline in the Koreans' favor.
Winning the first two rounds of the second half increased the DRX round count past double digits. FPX managed to get themselves a couple of rounds in return to bring the score to 11-6, but the DRX lead was too vast to overcome by this point. With two more convincing rounds, DRX wrapped up Fracture 13-6 to send the series to a deciding map.
DRX's captain took matters into his own hands and denied FPX a third round.
Despite Rb not lighting up the stat sheets, his high-speed entrying on Neon created a large amount of space for his team and made him a menace for FPX to deal with. Additionally, Fracture was a great display of DRX's ability to work as a unit, as every single player ended the map within nine ADR of each other.
FPX started Breeze well by winning the first two rounds, but the DRX response was ferocious as the Koreans picked up five in a row. FPX got a brief respite in round eight, but two more quick rounds by DRX forced FPX into a timeout at a 7-3 scoreline. Even after this timeout, DRX kept a firm hold over the game and won the remaining two rounds with ease to wrap up a 9-3 scoreline at the half.
As they had done on the previous map, DRX won the pistol round in the second half to get themselves to double digits. On a Sherriff round, FPX looked to afford themselves a lifeline, but a 3K from stax shut their hopes of a comeback down. In round 15 and 16, both teams traded a round each, which put DRX on a 12-4 match point, just one round away from securing top eight. Two rounds from FPX prompted a quick DRX timeout, after which they wrapped up the series at 13-6, securing their spot in the playoffs.
BuZz shut down an FPX eco in style.
After clinching another playoffs appearance, DRX coach termi appeared determined to make a deep run this time around.
"There is some misconception about our team that we are solely focused on set plays, but we are training to be more flexible, and because of that flexibility and creativity I think we are going to go further this time."
ANGE1 didn't seem too phased by his team's loss today.
"To be honest, it was a hard match, but it wasn't because they [DRX] were good. I think they just got lucky we didn't have enough time to prepare, otherwise they would have no chance."
The first elimination game of the day pitted Thailand's XERXIA Esports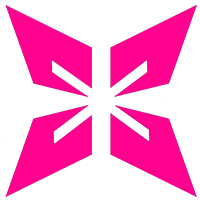 XERXIA Esports Asia-Pacific Rank # Surf Thanachart Rungapajaratkul Crws Thanamethk Mahatthananuyut sScary Nutchapon Matarat foxz Itthirit Ngamsaard Sushiboys Panyawat Subsiriroj against Japan's NORTHEPTION
NORTHEPTION Japan Rank #8 Meteor Kim Tae-O (김태오) JoXJo Cho Byung-yeon (조병연) BlackWiz Kohei Mikami xnfri Tomoki Mariya Derialy Daichi Doi . XERXIA had met their match against FPX in a hard-fought three-game series, whereas NORTHEPTION were looking to prove themselves after being shut down by DRX on their second map.
NORTHEPTION opened the scoring on their own Split pick by winning the first two rounds. XERXIA converted their first gun round and extended it to a 4-2 lead, prompting a NTH timeout. The Japanese squad wasn't able to immediately capitalize on their timeout, but they did get a third round on the board with the subsequent half buy. Three more convincing rounds from XERXIA kept the Thai squad firmly in the lead, but NTH stopped the bleeding in the final round, ending the half with an 8-4 scoreline.
With a 3K from Meteor , NORTHEPTION secured themselves the second half pistol and subsequent round. Meteor registered another 3K with a Marshal in round 15, shutting down XERXIA's bonus and putting his team within one at 8-7. In a chaotic series of rounds, both teams picked up two before a NORTHEPTION timeout in round 19 provided the teams with a temporary breather.
After the timeout, XERXIA opened with unexpected pace on a half buy, as they went around the map picking their opponents off in a pack. This crucial round win meant NTH were forced onto an eco, which allowed their opponent to go to match point at 12-9. With a final gun round, XERXIA managed to close out NORTHEPTION's map pick 13-9.
So much chaos…
Winning their first pistol round of the series, XERXIA opened the scoring on Haven with the first two rounds. NORTHEPTION's response was fierce, as they picked up four rounds in a row and forced their opponents into a timeout. This interruption didn't halt the NTH momentum however, and the Japanese squad extended their streak to eight rounds. XERXIA finally managed to end their drought in rounds 11 and 12, meaning they went into the second half with an 8-4 deficit.
NORTHEPTION opened the scoring in the second half, but XERXIA decided to force up in the follow-up round. They got within millimeters of making their force successful, but Meteor denied them with two Judge kills, surviving on just two points of health. Two rounds later, a nail-biting round went the way of XERXIA, when JoXJo came a fraction of a second short of defusing the Spike. Still, NORTHEPTION maintained a big lead, and a win in round 17 put them on a 12-5 match point.
XERXIA IGL foxz kept his team in the game with a 1v3 ace clutch in the following round, which allowed XERXIA to pick up a couple more rounds. NORTHEPTION hammered the final nail in the coffin with a flawless round 21, which wrapped up a 13-8 victory on Haven. After both teams took each other's map pick, the series would go to a deciding map of Bind.
foxz couldn't let the map finish before getting a cool clip first.
XERXIA opened the scoring on Bind with the first two rounds. NORTHEPTION won two of the next three rounds to put the score at 3-2, at which point both teams decided to take a time-out. After this extended interlude, both teams continued to play a neck-and-neck game. Throughout the first half, the teams found themselves tied four different times, and the half ended with a 6-6 scoreline.
Another two rounds granted XERXIA a rare two-round lead, but NORTHEPTION pulled it right back with two rounds of their own. The Japanese squad extended this streak to four on the trot, before a crucial XERXIA thrifty prevented the NTH lead from spiraling. A subsequent round win from the XERXIA tied the game up for the sixth time at 10-10, prompting another NORTHEPTION timeout.
After another exchange of rounds put the score at 11-11, NORTHEPTION got a crucial win in round 23 to put themselves on series point with their opponents on a shoddy buy. However, neither of the teams had been able to shake each other all map, and so, poetically, XERXIA converted on the final round of regulation to send the map to an all-deciding overtime.
Thanks to a 1v2 clutch from sScary , XERXIA opened the scoring in overtime. NORTHEPTION took a round back with a successful B site execute, before an aggressive info push from Meteor allowed the rest of his team to stack the A site and shut down the XERXIA execute in round 27. NORTHEPTION took a timeout at 14-13 to prepare for the final round of the match, where they overran the B site to close out the series at 15-13.
After being tied nine times throughout the final map, NORTHEPTION finally brought the game to a conclusion in round 28.
Throughout the series, Meteor showed why he is a feared player in his region by going +22 in the series and racking up 18 first kills.
"On the last map, we couldn't really do much," Crws noted. "He [Meteor] took up so much space that it was hard for us to take control in parts of the map. We did a bad job at controlling him, which is what resulted in our loss."
After never being in an overtime for all of Stage 2, JoXJo reflected on the deciding overtime: "As an IGL, I had to constantly keep thinking about our next move, so I couldn't really afford the time to be nervous."
foxz had high praise to give NORTHEPTION after their match, saying they could potentially make a run to the grand final. JoXJo's ambitions for the remainder of this tournament were more modest.
"We're a team that's growing as we play during the tournament, so we're just going to take it game by game and really focus on growing up and being more complete as a team, and hopefully we can grind our way up to the higher tournament placements."
To close out the day, the two finalists from Masters Reykjavik rematched in the lower bracket with elimination on the line, a situation neither team would have hoped to be in. OpTic Gaming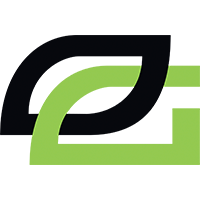 OpTic Gaming North America Rank # crashies Austin Roberts FNS Pujan Mehta Victor Victor Wong Marved Jimmy Nguyen yay Jaccob Whiteaker had lost their opening match to Guild Esports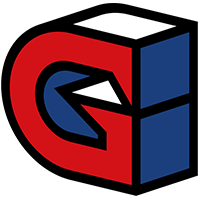 Guild Esports Europe Rank #5 Sayf Saif Jibraeel koldamenta Jose Luis Aranguren trexx Nikita Cherednichenko Leo Leo Jannesson Yacine Yacine Laghmari in two close maps, whereas LOUD

LOUD Brazil Rank # Sacy Gustavo Rossi aspas Erick Santos saadhak Matias Delipetro pancada Bryan Luna Less Felipe de Loyola went down to KRÜ Esports
KRÜ Esports Latin America South Rank #1 delz1k Joaquin Espinoza NagZ Juan Pablo Lopez Klaus Nicolas Ferrari Mazino Roberto Rivas keznit Angelo Mori in a three-map thriller.
A Frenzy ace from crashies on the very first round opened the scoring for OpTic on Ascent. Despite giving up the bonus in round three, OpTic converted two more rounds to take an early 4-1 lead, forcing LOUD into a timeout. LOUD's attack found significantly more success after this interlude, as they strung together five rounds in a row. The final two rounds of the half swung OpTic's way, resulting in a 6-6 scoreline at the half.
LOUD took the lead in the second half by winning the first two rounds. Both teams traded the next four rounds back and forth, but LOUD's round 18 win managed to break their opponent's bank. After the subsequent eco round, OpTic opted to take a timeout at 11-8. However, LOUD only seemed to gain more momentum from this timeout, and they swiftly wrapped up the first map 13-8 with two near-flawless rounds.
crashies unleashed the best gun in the game on LOUD.
OpTic got off to a strong start on Fracture, taking the first three rounds and sending LOUD down to an eco. However, LOUD got their first round on the board in round four with just Sheriffs, which they converted into two more rounds to tie the game up at 3-3. Aided by a yay 4K, OpTic got themselves back in the lead in round seven. Several moments of individual brilliance from yay and Marved allowed OpTic to pick up three more unanswered rounds. The half ended with both teams picking up a round, which ultimately put the halftime score at 8-4.
From a 3v5 situation, OpTic managed to convert the second pistol round with just 14 HP on the final remaining player. Converting the follow-up round got the North Americans up to double digits, and they made LOUD work for their bonus round. An 11th round for OpTic prompted LOUD to take a timeout ahead of round 17.
LOUD looked poised to stall the OpTic momentum after their timeout, but crashies took three scalps in a 2v3 situation to get his team to a 12-5 match point. LOUD managed to pick up three extra rounds before they were put down by OpTic in round 21. After both teams took their own maps in 13-8 fashion, Split would decide which Reykjavik finalist would see their stay in Denmark cut short.
Gorgeous work from crashies to deny any LOUD momentum on Fracture.
A flawless pistol round granted OpTic the first two rounds of Split. LOUD responded with three rounds of their own, before OpTic tied the game up at three apiece. Two more rounds for LOUD prompted OpTic to pump the brakes and call a timeout at 5-3. LOUD extended their streak to four unanswered rounds after the break, but two OpTic rounds at the end of the half kept the Brazilians' lead in check at 7-5.
LOUD opened the scoring in the second half, picking up two rounds and extending their lead to 9-5. OpTic converted on their bonus, but a crucial LOUD win in round 16 forced their opponents to take a timeout. The North American squad opted into a slightly strained buy, with which they found a crucial win in the next round to keep themselves in the map.
The subsequent round was critical for OpTic to win as well, as it broke the bank for LOUD. When the Brazilians were forced to save for a round, OpTic crept within one at 10-9. LOUD secured their 11th round with a Viper's pit, but OpTic clung to life by getting to double digits themselves, which sent LOUD down to another eco. At 11-11, LOUD took the final timeout of regulation, but OpTic converted on the subsequent round to take match point. In an absolute nail-biting final round of regulation, LOUD dragged themselves over the line to send the game into overtime.
In a full 5v5 execute, OpTic managed to take the lead in overtime by successfully breaking onto A site. LOUD took a timeout at 13-12 to recoup. Despite LOUD getting the first pick in the second overtime round, they were stopped at the door to B site, and OpTic closed out a stressful final map 14-12. After being the undisputed kings of Brazil, LOUD were sent home in the first round, by the same team that denied them their first international trophy three months ago.
Several heart-in-mouth moments later, map three somehow goes to overtime.
Sacy reflected on his team's disappointing loss after the match.
"The defeats we had here were kind of odd, we ended up making very silly mistakes that we don't usually make," Sacy said. "Everybody is saying that compared to Iceland, we didn't have much time to rest, we couldn't adapt to many things, or that things changed within the structure of our team, but it's easy to come out with excuses and say 'this is the reason that we lost.' We just need to analyze what we can do better and improve."
"I still think we are the most clutch team in the world," Marved said after his victory. "Obviously in Iceland we showed that, but in our first game here, sadly we couldn't show it. From now on, hopefully we don't have to be clutch and we just shut them down every game, but I think we'll be showing some of those moments again."
Looking ahead
The group stage of Masters Copenhagen concludes tomorrow with a pair of deciding matches. Two more teams will be able to continue their tournament run in the playoffs, while the losing teams will be sent packing.
Wednesday's matches are: