The grand finals of North America Stage 2: Challengers completed today with a 3-1 victory in favor of XSET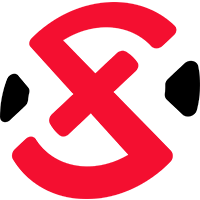 XSET North America Rank #5 Cryocells Matthew Panganiban dephh Rory Jackson zekken Zachary Patrone AYRIN Jordan He BcJ Brendan Jensen over OpTic Gaming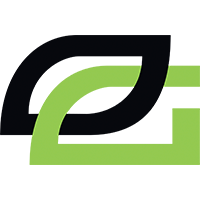 OpTic Gaming North America Rank # crashies Austin Roberts FNS Pujan Mehta Victor Victor Wong Marved Jimmy Nguyen yay Jaccob Whiteaker .
Both teams already qualified for Masters Copenhagen prior to the match. As the winner, XSET earned a bye directly into Copenhagen's playoff stage. OpTic will have to fight their way through the group stage. OpTic's title run at Masters Reykjavik also began in the group stage after The Guard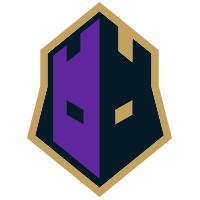 The Guard North America Rank # JonahP Jonah Pulice Sayaplayer Ha Jeong-woo (하정우) trent Trent Cairns neT Michael Bernet valyn Jacob Batio had beat them in the Stage 1 finals.
The first map of the series was Fracture, OpTic's map pick, with XSET defending first. The two teams had just played each other earlier this weekend in the upper finals, in which OpTic won 3-1. Neither team picked Fracture that match.
XSET started the match strong, preventing OpTic from securing a round across Fracture's first seven and defusing the spike thrice along the way. OpTic rebounded to close the gap to 7-5 by the half, and then won the next two rounds to cap off a seven-round comeback.
A more back and forth second half saw XSET creep to map point at 12-9, giving them an opportunity to put the Masters Reykjavik champions on their back foot early.
XSET in-game leader dephh was poised to guide his team to a victorious first map.
Although XSET managed to plant the spike in each of the next three rounds, OpTic battled back to defuse it each time, forcing the first map into overtime. OpTic quickly took care of business there to take their map pick 14-12.
OpTic's victory on Fracture wouldn't have been possible without crashies taking care of AYRIN in the final round of regulation.
Cryocells looked ready to repeat his performance from the day before — he killed 103 in XSET's lower bracket final against FaZe Clan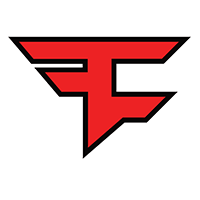 FaZe Clan North America Rank #6 flyuh Xavier Carlson dicey Quan Tran supamen Phat Le POISED Kevin Ngo BABYBAY Andrej Francisty — by leading XSET in kills on Fracture, and more impressively finding his opponents' heads in half of all the shots he landed. Victor once again performed well on Neon, leading the server in kills and first bloods.
The next map, XSET's Haven pick, was a far cry from the first. At no point did OpTic come anywhere close to the lead on the map as XSET pulled away for an easy 13-3 blowout.
Haven started similarly enough to Fracture; XSET won the first six rounds of the map, but OpTic managed to win the next two. But this time, XSET shut the door on OpTic's comeback instead of letting them ride it out to the end of the half, and XSET closed out the half up 9-3. Their defense sealed the deal with a swift four rounds, three of which were defuses.
The star of the show on Haven was zekken on Jett, who went 23-7 for a +16 kill differential. The only other player to finish with a higher number of kills than zekken's kill differential was Cryocells, who finished 17-8.
zekken carried that momentum through the rest of the match, even as he picked his third different agent of the day on Bind, where OpTic was taking the series to next. He locked Raze after picking Neon on Fracture and Jett on Haven.
For the first time in the match, OpTic prevented XSET from jumping out to a quick lead by securing consecutive rounds to start the map. After allowing XSET the pistol, OpTic won the next two rounds. That gave OpTic their first lead in regulation of the day — in the first 42 rounds played outside of Fracture's overtime, the team in green trailed XSET at the end of 38 of them, and tied up the score in just four of them.
Their lead would be short lived, however, as XSET put together four consecutive rounds twice before the half ended, putting XSET up 9-3. OpTic was unable to claw their way back in the second half, ultimately suffering a 13-7 defeat.
Although zekken was one of just two players without a clutch during the match, he led the entire server in multikills.
zekken proved just as capable on Raze as he was on Jett, equaling his teammate BcJ with the server lead in kills at 20 but leading outright in ACS and ADR at 292 and 179 respectively. Where the two stars differed is how they built their kill counts. The Raze player earned 17 of his 20 kills during XSET's 9-3 first half, but while he went negative in the eight rounds of the second half, BcJ took the opportunity to add nine more to his kill total.
XSET was heading into their pick just one map away from a title. They hoped Ascent would be all they'd need to clinch it.
Praying on Ascent appeared to be a mistake at first as OpTic, playing from the defensive side first, steadily built themselves a 9-3 lead to begin the map, marking the first time the Reykjavik champions were able to pull away from XSET all day.
OpTic then looked ready to force the match into a fifth and final map by winning the first two of the second half to go up 11-3, but the momentum quickly shifted at that point. XSET took advantage of Ascent's defensive-sided nature — the defense has their best win rate, 61%, since the start of the group stage — to start chipping away at OpTic's comfortable lead.
XSET's assault was unceasing, as they took the next 10 rounds to ensure that those would be the final 10 of the day. Eight of those 10 rounds were earned by wiping their opponents before they could ever get the spike down — a feat OpTic only managed to do twice on their defensive half.
Both Sova players, crashies and zekken, had a 100% KAST while on the defense, but the difference between them was ultimately on the attack. zekken earned the same number of kills in both halves — 13 each — and still managed an 83% KAST in the first half, even though his team won just three rounds. Unfortunately for OpTic, crashies was unable to replicate the same unlikely magic when his team's momentum began to slip, ultimately going 5-10 in the second half.
Across the entire map, zekken led the server in kills at 26 and finished with an ADR of 213, making it the second map of the series in which he averaged more than 200 damage a round. His 92% KAST equaled his teammate, AYRIN, for best in the server. No player on OpTic finished with a positive kill differential.
Their win on Ascent sealed the match for XSET at 3-1. It marks XSET's first title in the main event of a VCT tournament, an achievement that has eluded them despite consistent showings in the top four of such events since the VCT began in 2021.
XSET's success in the grand final was propelled by zekken's stellar performance across four agents, ultimately finishing with a kill differential of +40. For comparison, no other player in the server finished with a better kill differential than +12 across the day, that was BcJ, and one player, FNS , finished with fewer total kills than zekken's kill differential tally at just 28 across four maps.
Of course, zekken alone didn't win XSET the match. BcJ and the rest of his teammates played incredibly, as well.
As usual, Victor and yay led the way for OpTic statistically by finishing with their team's most kills at 64 each. They both still finished below XSET's second best fragger, AYRIN, who quietly racked up 68 kills off the back of a consistent performance from map to map.
The championship match overwhelmingly favored the defense; everyone in the server but Marved and FNS finished with more kills than deaths while on the defensive end. Once again proving his dominance on the day, zekken was the lone player to finish with a positive kill differential while on the attacking side. He finished +12, while Cryocells only needed to go even to finish as the server's second best.
Although both teams are going to Copenhagen in Valorant's first ever international LAN with a live audience, XSET will now have a considerably easier path to the final than OpTic will. XSET will find themselves already in the playoffs to start the tournament, and will thus need to win just four times to take home the trophy. OpTic, on the other hand, will need to first take care of their group bracket before they can earn the privilege of playing in the playoffs.
For XSET's young stars, 17-year-old zekken and 19-year-old Cryocells, this will mean immediately playing under the pressure of a playoff atmosphere when they play their first ever match at an international LAN, in front of a live audience for the first time. OpTic's veterans, on the other hand, will at least benefit from the familiarity of making a similar run at Reykjavik.
OpTic has already earned enough circuit points to secure their place in Champions later this year.
Both teams will next play at Masters Copenhagen, which will take place from July 10 to July 24. All but one of the 12 spots for the tournament have been filled, the las being determined by a last chance match between KRÜ Esports
KRÜ Esports Latin America South Rank #1 delz1k Joaquin Espinoza NagZ Juan Pablo Lopez Klaus Nicolas Ferrari Mazino Roberto Rivas keznit Angelo Mori and Ninjas In Pyjamas

Ninjas In Pyjamas Brazil Rank # v1xen Gabriel Martins xand Alexandre Zizi bezn1 Gabriel Luiz da Costa cauanzin Cauan Pereira Jonn Walney Reis .