Amidst a slew of disappointing results, Giants Gaming
Giants Gaming Europe Rank #19 pipsoN Daniil Mesheryakov Meddo Johan Renbjörk Lundborg Happy Vincent Schopenhauer Boo Ričardas Lukaševičius hoody Aaro Peltokangas are set to bench Vincent "Happy" Schopenhauer, according to a report published by neL of 1pv.fr, with the organization setting their sights on Adolfo "Fit1nho" Gallego.
VALORANT: Vodafone Giants to remove Happy, Fit1nho favorite to join. Here is my report.
1pv.fr/fr/news/101188…
Happy and his teammates from Orgless
Orgless Inactive Happy Vincent Schopenhauer pipsoN Daniil Mesheryakov Boo Ričardas Lukaševičius hoody Aaro Peltokangas were originally recruited by the Giants only a month ago, alongside former FPX player Johan "Meddo" Renbjörk Lundborg in this new project following the departure of Niki "delezyh" Sutinen.
Details from the report indicate the roster change comes following a slew of disappointing results from the team, including a recent loss to animel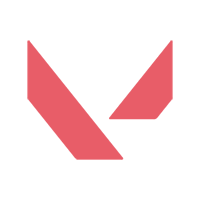 animel Europe Rank #36 Mukke Lassi Hautala Polvi Niko Polvinen ZIGITARES Tuukka Röynä Kevyt Vertti Nyyssönen H1ber Joona Parviainen , an un-sponsored Finnish mix.
While the reasoning for Happy's removal in particular is unclear, the report indicates Fit1nho's re-addition comes as a result of the organization wanting a Spanish player on the roster in line with the homeland country of the organization.
Fit1nho was previously signed with Giants as a part of their first roster dating back to June 2020. The Spanish player was bought out of their contract by 19esports
19esports Europe Rank #20 Vasili Javier Huélamo jonba Jon Baraiazarra Yurii Salvador Gasco donQ Francesc Savall eXerZ Miguel Marín in January 2021, before quickly departing the organization the following month.
Should the report be true, Giants Gaming
Giants Gaming Europe Rank #19 pipsoN Daniil Mesheryakov Meddo Johan Renbjörk Lundborg Happy Vincent Schopenhauer Boo Ričardas Lukaševičius hoody Aaro Peltokangas would be: