The opening matches of the Stage 2: EMEA Playoffs kicked off today, with six teams battling it out for three slots at Masters Copenhagen. The new iteration of Acend
Acend Europe Rank #3 vakk Vakaris Bebravičius MONSTEERR Ondřej Petrů cNed Mehmet Yağız İpek starxo Patryk Kopczynski faced the seasoned M3 Champions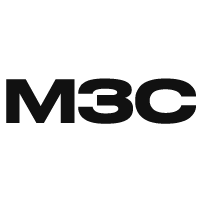 M3 Champions Europe Rank # nAts Ayaz Akhmetshin sheydos Bogdan Naumov d3ffo Nikita Sudakov Chronicle Timofey Khromov Redgar Igor Vlasov roster, while Stage 1 champion FunPlus Phoenix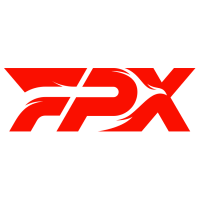 FunPlus Phoenix Europe Rank #11 SUYGETSU Dmitry Ilyushin Zyppan Pontus Eek ANGE1 Kyrylo Karasov Shao Andrey Kiprsky ardiis Ardis Svarenieks clashed against Team Liquid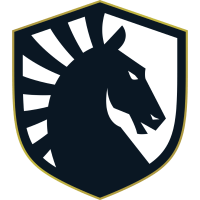 Team Liquid Europe Rank #2 Jamppi Elias Olkkonen Nivera Nabil Benrlitom soulcas Dom Sulcas ScreaM Adil Benrlitom Dreamas Aurimas Zablockis .
The two finalists of last year's Champions – Acend
Acend Europe Rank #3 vakk Vakaris Bebravičius MONSTEERR Ondřej Petrů cNed Mehmet Yağız İpek starxo Patryk Kopczynski and M3 Champions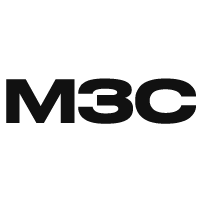 M3 Champions Europe Rank # nAts Ayaz Akhmetshin sheydos Bogdan Naumov d3ffo Nikita Sudakov Chronicle Timofey Khromov Redgar Igor Vlasov – faced off in the opening match of the playoffs. In the first half of Bind, the teams were as closely matched as they had been back in December. M3C gained the early lead by winning the first two rounds, but Acend were trailing them closely, resulting in a 7-5 halftime score in favor of M3C.
Acend won the pistol in the second half, but two back-to-back thrifties sent the economy of both teams into a tailspin. After the first full gun round in round 16, M3C seized control of the map, winning all remaining rounds and closing out their opponent's map pick 13-7.
starxo secures the round in an… interesting way.
M3C continued their unanswered streak through to Breeze, winning the first four rounds on their attack. Going into round five, momentum swung in Acend's favor, as they won all but one of the remaining rounds in the half to secure a 7-5 lead at halftime.
Both teams picked up three rounds to start the second half off before M3C gained an 11-10 lead by winning three more rounds. A last gasp from Acend allowed them to secure two more rounds and send the map to overtime.
Despite Acend securing the first overtime round, M3C prevailed in the end with a 16-14 victory, closing out the series 2-0. This result sent Acend to the lower bracket, while M3C advanced to face Guild Esports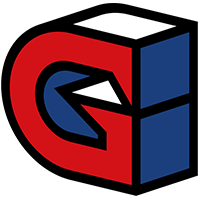 Guild Esports Europe Rank #5 Sayf Saif Jibraeel koldamenta Jose Luis Aranguren trexx Nikita Cherednichenko Russ Russel Mendes Leo Leo Jannesson tomorrow for a chance to secure their ticket to Copenhagen.
M3C display their synergy in and out of the server.
After missing out on Masters Reykjavik due to outside circumstances, Stage 1 winner FunPlus Phoenix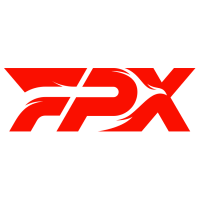 FunPlus Phoenix Europe Rank #11 SUYGETSU Dmitry Ilyushin Zyppan Pontus Eek ANGE1 Kyrylo Karasov Shao Andrey Kiprsky ardiis Ardis Svarenieks were on a mission to finally make it to their first international event. A rockier group stage saw them secure third seed in their group, which meant their first playoff opponent was Team Liquid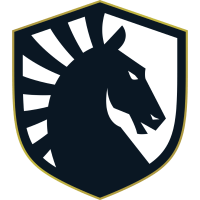 Team Liquid Europe Rank #2 Jamppi Elias Olkkonen Nivera Nabil Benrlitom soulcas Dom Sulcas ScreaM Adil Benrlitom Dreamas Aurimas Zablockis , the team that went to Reykjavik in their stead.
FPX opened with a fury on Split, only allowing Liquid to pick up two rounds on a dominant 10-2 attack half. Liquid retaliated in the second half, winning six unanswered rounds and building up a huge economic lead. FPX finally found a solution to Liquid's attack in round 19, and with three more round wins they closed out the first map 13-8.
Raze diff.
Both teams struggled to convert gun rounds at the start of Icebox: out of the first six rounds, four resulted in thrifty wins. FPX came out of this scrappy opening stage with a 4-2 lead, but they were less successful in the back end of the half, ending their defense with a 7-5 deficit to Liquid.
Liquid extended their lead to 9-5 in the second half by winning the first two rounds. FPX won two rounds in return, but a thrifty in round 17 was the springboard Liquid needed to wrap the second map up with a 13-8 score.
Icebox started with a seemingly endless spree of thrifties.
On decider map Haven, FPX started the first half similarly convincing to Split by building a 6-1 lead. Unlike Split though, Liquid clawed back into the half, nearly tying up the score until FPX secured their 7-5 lead by winning the final round in the half.
FPX extended this lead by winning the first two rounds of the second half, but Liquid quickly closed the gap and tied the game up at 10-10. In the home stretch, both teams were as closely matched as they had been all series, and a pair of rounds each sent the game to a deciding overtime.
In overtime, FPX showed their class by winning two near-flawless rounds, closing out the series with a 14-12 victory. With that, FPX advanced to rematch FNATIC

FNATIC Europe Rank #6 Enzo Enzo Mestari Derke Nikita Sirmitev Boaster Jake Howlett Mistic James Orfila Alfajer Emir Ali Beder for a Copenhagen ticket, while Liquid were down to their last life in the lower bracket.
Zyppan was the X-factor that dragged FPX over the line, with 18 kills in the second half alone.
Looking ahead
Tomorrow's matches will decide the first two teams to secure their Copenhagen slots, as today's winners will face off against the #1 seeds from the group stage.
Tomorrow's EMEA Stage 2 Playoff matches are: