The first week of Stage 2: EMEA Challengers has come to an end. The opening week's winners consist mostly of teams that attended Stage 1's playoffs.
VCT EMEA competition returned Friday, 47 days after Stage 1's grand final that saw FunPlus Phoenix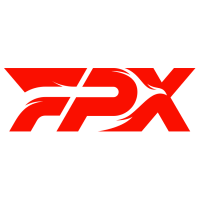 FunPlus Phoenix Europe Rank #11 SUYGETSU Dmitry Ilyushin Zyppan Pontus Eek ANGE1 Kyrylo Karasov Shao Andrey Kiprsky ardiis Ardis Svarenieks grab their second-ever first place in the region since the start of the VCT. Normally, that would have taken FunPlus Phoenix to Iceland, but travel restrictions forbade the team from attending their first LAN.
Just prior to Stage 1: Masters Reykjavik, which saw the other side of the Atlantic claim their second international title, the EMEA Promotion tournament was hosted. The two bottom teams of Group A and Group B, BIG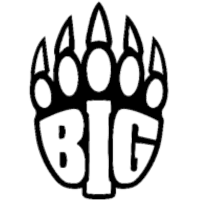 BIG Europe Rank #19 Twisten Karel Ašenbrener Kaspe Kasper Timonen musashi Alessio Xhaferi luckeRRR Niels Jasiek Obnoks Nico Garczarczyk AslaN Ceyhun Aslan and SuperMassive Blaze
SuperMassive Blaze Europe Rank #12 XiSTOU Göktuğ Canciğer glovee Burak Yıldırım Jlerst Brave Eren Kasırga Izzy Baran Yılmaz respectively, played against the four best VRL Stage 1 champions in a fight to keep their VCT slots.
SuperMassive Blaze were pushed down to the Turkish VRL by FOKUS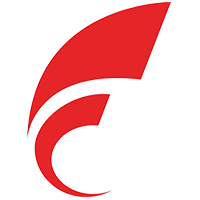 FOKUS Europe Rank # JUGi Jakob Hansen bucher Maximilian Bucher iluri Ilari Puranen YaBoiLewis Lewis Hughes vong Vong Nguyen and Rebels Gaming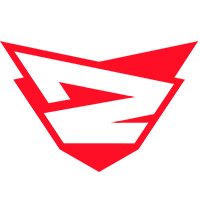 Rebels Gaming Europe Rank # GatsH Guillaume Kalka vo0kashu Ilya Ushakov tomaszy Tomás Machado lyNxi Felix Björklund jannyXD João Daniel kamyk Maks Rychlewski without finding a single win in the Promotion. With SMB out of the picture, FOKUS qualified over BIG 2-0 in the upper bracket grand final, being promoted from the DACH VRL to the VCT. BIG guaranteed their return to the VCT in the lower bracket grand final, where they defeated Surreal Esports
Surreal Esports Inactive Jlerst Masic Alfajer Emir Ali Beder RieNs Enes Ecirli 3-0.
Friday, May 13
Group B opened up the second Stage of EMEA competition with a bout between BBL Esports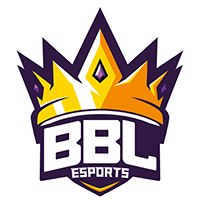 BBL Esports Europe Rank #32 CyderX Caner Demir stand-in Turko Mehmet Özen AsLanM4shadoW Ali Osman Balta aimDLL Hüseyin Kabişteke QutionerX Doğukan Dural and Natus Vincere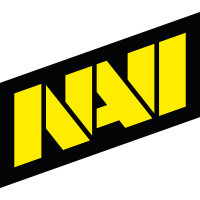 Natus Vincere Europe Rank #26 Cloud Kirill Nehozhin zeddy Nikolai Lapko dinkzj Denis Tkachev Duno Mikhail Fokin 7ssk7 Artur Kurshin . The latter found a strong start to the series, winning their Ascent pick 13-6.
BBL didn't put their arms down and won six straight rounds in the final stages of Icebox, where NAVI denied them the comeback in regulation, pushing the match to overtime. After a long period of back-and-forth, BBL emerged victorious 18-16, afterwards sealing the series with a 13-6 on Fracture.
Despite Ali "AsLanM4shadoW" Osman Balta topping the ACS, KAST, and ADR charts, Doğukan "QutionerX" Dural's 1.69 KD rating stood out as the highest in the server, finishing the series with a +32 differential on Chamber and Neon.
Five kills weren't enough for Kirill "Cloud" Nehozhin, he needed six.
A Group A match between OG LDN UTD
OG LDN UTD Europe Rank # Boo Ričardas Lukaševičius feqew Lukas Petrauskas Destrian Tomas Linikas MOLSI Michał Łącki hype Tautvydas Paldavicius and Acend
Acend Europe Rank #3 vakk Vakaris Bebravičius MONSTEERR Ondřej Petrů cNed Mehmet Yağız İpek starxo Patryk Kopczynski followed. The current Valorant World Champions had no trouble locking down their opponents' Icebox pick, as OGLU found only seven rounds scattered across the map.
Despite a strong 13-7 start on Icebox, two four-round streaks from Ascent on the second half of their Split pick put the team ahead at 12-11. OGLU were able to hang for one more round to push the map into overtime, where Acend wrapped the series up with a 14-12 win.
Despite the fight they put up on Icebox, OG LDN UTD had a rough map and none of their players ended the map with a positive differential. Aleksander "zeek" Zygmunt stood out for Acend, scoring vastly higher numbers in every statistic apart from headshot rate when compared to his team.
How to flip a 4v5 in your favor: a tutorial by Ondřej "MONSTEERR" Petrů.
Saturday, May 14
FNATIC

FNATIC Europe Rank #6 Enzo Enzo Mestari Derke Nikita Sirmitev Boaster Jake Howlett Mistic James Orfila Alfajer Emir Ali Beder and FPX, the third-best and the best EMEA team of Stage 1, opened up the second day of this week's matches. The former came out with an explosive 13-3 on Fracture, but FPX quickly placed themselves on equal footing with a 13-5 win on Ascent.
Both teams constantly fought for the lead on the Icebox decider. After a 6-6 tie at halftime, Fnatic began to find their rhythm and battled to an 8-7 lead that they hung onto for the remainder of the map, closing it out 13-10 and handing the previous EMEA champions their first Stage 2 defeat.
Fnatic newcomer Emir "Alfajer" Ali Beder led his team to victory on Raze and Killjoy, topping every statistic except headshot rate for his team and notably finishing the match with 313 ACS. Despite the 2-1 loss and not playing with a duelist, Ardis "ardiis" Svarenieks scored 11 entry kills across all three maps.
Make room for Alfajer.
Team Liquid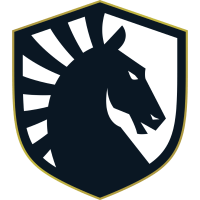 Team Liquid Europe Rank #2 Jamppi Elias Olkkonen Nivera Nabil Benrlitom soulcas Dom Sulcas ScreaM Adil Benrlitom Dreamas Aurimas Zablockis and BIG were next in line, playing their first group B match after attending Reykjavik and escaping relegation, respectively.
Liquid had little trouble in improving upon their Stage 1 result. In March, Liquid beat BIG on Bind and Split 14-12 and 13-6, respectively. This time, they handed BIG two quick 13-5 and 13-7 losses on Icebox and Split.
Only playing Omen, Elias "Jamppi" Olkkonen opened nine rounds in Liquid's favor, finding a 92% KAST by the end of the match. On Viper and Cypher, despite scoring 30 ACS less than his Finnish teammate, Nabil "Nivera" Benrlitom put in a 3.07 KDA.
The truest jump peak of them all.
Sunday, May 15
A Stage 1 playoffs rematch opened the final matchday of Week 1, as Guild Esports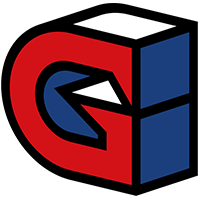 Guild Esports Europe Rank #5 Sayf Saif Jibraeel koldamenta Jose Luis Aranguren trexx Nikita Cherednichenko Russ Russel Mendes Leo Leo Jannesson and M3 Champions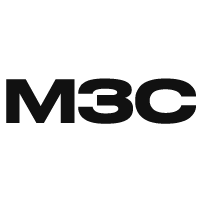 M3 Champions Europe Rank # nAts Ayaz Akhmetshin sheydos Bogdan Naumov d3ffo Nikita Sudakov Chronicle Timofey Khromov Redgar Igor Vlasov entered the server. The two teams faced off in the upper bracket quarterfinals of Stage 1: EMEA Challengers, where M3C took a 2-0 win.
Guild put up a tougher fight this time, with a 1v2 from Russ enabling them to steal M3C's Ascent pick 13-9. The Jose "koldamenta" Luis Aranguren-led squad seemed even more comfortable on Haven, dropping just six rounds — four of them in the second half — on their way to a 13-6 win that sealed the series.
Playing the opposing roles of Killjoy and Jett, Nikita "trexx" Cherednichenko was a key player in Guild's Sunday victory. Across nine entry kills, trexx scored seven of those on Haven. Despite finishing second ACS-wise, Leo "Leo" Jannesson ended the match with an astronomical 3.05 KDA and a 90% KAST.
VALORANT Champions Tour EMEA
@valesports_emea
The final match of the weekend pit Reykjavik's #1 EMEA seed, G2 Esports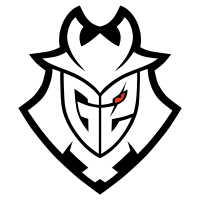 G2 Esports Europe Rank #7 hoody Aaro Peltokangas Meddo Johan Renbjörk Lundborg Mixwell Oscar Cañellas AvovA Auni Chahade nukkye Žygimantas Chmieliauskas , against the VCT's freshest face: FOKUS.
Despite being their first VCT match, FOKUS weren't afraid to flex their muscles on their Fracture pick. After going down 8-2, the DACH VRL champions began a comeback that pushed the map into overtime, where G2 just found the 14-12 win.
FOKUS found themselves leading most of G2's Icebox pick, reaching an 11-8 lead. At that point, nukkye's men chained five rounds to reach the 13-11 win that rounded out the series in G2's favor.
Vong "vong" Nguyen was the second-best player in the server today in several metrics, scoring the most multikills in the server at 14 and opening up 11 rounds despite the 2-0 loss. Žygimantas "nukkye" Chmieliauskas himself scored 12 multikills and seven first kills, finishing the match with a 1.75 KDA.
I'll see your nukkye Raze movement and raise you YaBoiLewis' Raze movement.
Week 2
EMEA competition returns next week with six more games between Friday and Saturday, hosting a match per group on each day.
Stage 2: EMEA Challengers' Week 2 games are: