Three teams remain in the main event of NA Challengers Stage 1 following the intense matchups today. OpTic Gaming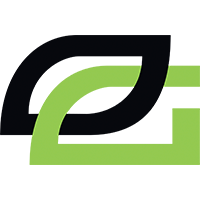 OpTic Gaming Inactive took the first North American slot at Masters: Reykjavik by defeating The Guard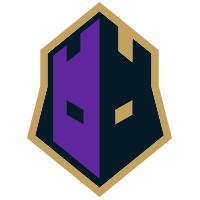 The Guard North America Rank #5 trent Trent Cairns , and Cloud9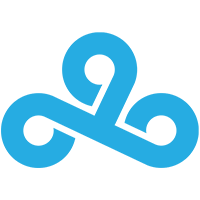 Cloud9 North America Rank #4 Xeppaa Erick Bach leaf Nathan Orf yay Jaccob Whiteaker Zellsis Jordan Montemurro vanity Anthony Malaspina kept their lower bracket run alive by eliminating XSET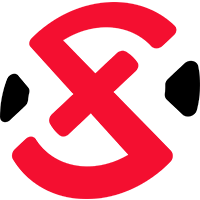 XSET Inactive .
The remaining competitors of the upper bracket finally faced off today in the most important match of the main event. The two teams had yet to face during NA Challengers, finding themselves in different groups following the qualifiers. Both teams advanced through the main event with two wins, keeping them in the upper bracket and slowly increasing their chances at a North American ticket to Reykjavik.
The Guard's pick of Split did not start off the way they expected; OpTic took the first four rounds before well-planned teamwork rewarded their opponents with two of their own. A timeout from OpTic did not work as intended, and The Guard won four consecutive rounds before OpTic tied the score at 6-6 by the end of the first half.
Claiming the second pistol round of the map, OpTic took the lead and forced The Guard to call a timeout after winning two of the next three gun rounds. The Guard were only able to win a few more rounds as they traded with OpTic, struggling to counter the multitude of first kills provided by Jaccob "yay" Whiteaker. Taking advantage of their situation, OpTic played together in a disciplined manner to gain two more rounds and win the map 13-10.
One map away from claiming their right to be on the international stage at Iceland, OpTic stepped up the pace on Bind, stealing away six rounds after The Guard took the first pistol and eco of the map. Calculated calls from in-game leader Pujan "FNS" Mehta and heavy frags courtesy of Victor "Victor" Wong allowed OpTic to gain a four-round lead of 8-4 by the end of the first half.
In the hands of yay, the Operator demolishes The Guard.
Refusing to slow down during the second half, OpTic took their third pistol of the series to further distance the round differential. A sneaking FNS claimed two kills to allow OpTic to convert the bonus and shut down a force from The Guard, bringing the map to match point. Unable to reciprocate to the overwhelming pressure from their opponents, The Guard failed to gain a round in the second half, allowing OpTic to take a 13-4 win on Bind to secure the first ticket to Reykjavik.
A hectic round resulted in OpTic booking their tickets to Iceland.
After the match, FNS credited his team's win to preparation put in beforehand. "Even though their map pick of Split surprised us, it also let us know that they were more afraid of us than we were of them considering they didn't pick their best maps." Austin "crashies" Roberts also acknowledged the preparation and confidence that allowed his team to take the win. "We were pretty confident going into it. We've been working super, super hard [and] were confident in [our] strats and all the maps that were in the series today." OpTic will face the winners of tomorrow's match in the grand final to determine their seeding at Reykjavik.
The final match of the day meant the end of the road for one of the four remaining teams present at playoffs. Cloud9 had previously defeated XSET in the group stage in a 2-1 series, a win that contributed to their entry into playoffs as Group A's first seed. After falling to OpTic in the upper bracket, the two teams were forced to battle their way through the lower bracket, eliminating competition in the forms of Knights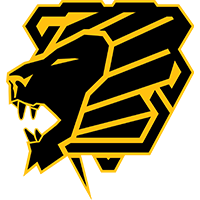 Knights Inactive , Luminosity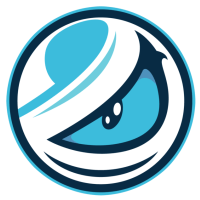 Luminosity Inactive moose Kaleb Jayne mada Adam Pampuch dazzLe Will Loafman bdog Brandon Sanders TiGG Tanner Spanu , and Version1

Version1 North America Rank #9 to fight for tournament survival.
The starting map featured Haven as Cloud9's map pick, a map they boasted an 83% win rate on heading into the match. After taking the first three rounds, Cloud9 relied on long-distance support from Mitch "mitch" Semago and heavy retakes initiated by Son "xeta" Seon-ho (손선호) to take rounds. XSET tried keeping it close, taking firefights and forcing individuals on Cloud9 to step up in order to come out on top. Failing to counter their opponents' teamplay, XSET ended the half without claiming a single round, leaving the scoreline at 12-0 favoring Cloud9.
Against bleak odds, xeta and mitch managed to convert a 2v3 into yet another win for Cloud9.
Attempting to initiate a comeback, XSET held down sites and worked together to snatch away the second pistol and eco rounds. After converting the bonus through coordinated teamplay by star players Matthew "Cryocells" Panganiban and Zachary "zekken" Patrone, XSET were able to win only one more round on defense before a well-executed round from their opponents ended the map at 13-4 for Cloud9.
On the verge of having their lower bracket run ended, XSET attempted to fight back on their map pick of Split. Cryocells stepped up during the pistol round, finding three kills to give his team stable footing and two starting rounds. Cloud9 retaliated with utility usage aimed at stalling site hits and running the clock, taking six consecutive rounds despite the timeout called by their opponents. XSET relied on ultimates and opening kills for the remainder of the half, securing three more rounds before Cloud9 answered back with a round of their own, leaving the halftime score at 7-5 in their favor.
Unfazed by their opponents' lead, XSET fought back in the following half despite losing the first two rounds. Multiple gun rounds from the underdogs left Cloud9's economy in shambles as XSET started to gain momentum. After their opponents tied the score at 10-10, Cloud9 called a timeout and were able to win a round proceeding a swift four-piece from Erick "Xeppaa" Bach.
Xeppaa's fast flicks won his team a nearly-impossible round.
Now on the back foot, XSET responded by calling a timeout of their own, hoping to prevent Cloud9 from increasing their lead. Taking charge, Cyrocells found first kills over the next three rounds, putting his team in the superior position and allowing them to narrowly win the map 13-11.
"They have a really good defensive scheme" coach James "JamezIRL" Macaulay stated in a post-match interview on the main stream. "They won a few attack rounds on our defense side that we probably shouldn't have lost. We needed that buffer on our attack side."
The deciding map and end of the series took place on Ascent. Losing here meant elimination from playoffs, shattering any hope of attending Masters. Unwilling to bow out of the competition, Cloud9 put on a dominant show in the first half. XSET's slow attacking side forced them into last-second site hits, allowing Cloud9 to handle them with ease as they built up round after round. Nathan "leaf" Orf put on a praise-worthy performance, creating early advantages by finding opening picks with his operator. Cloud9 finished the half with a 10-2 scoreline, nearly sealing their victory.
leaf's operator was a key factor to Cloud9's success in the first half.
Only three rounds away from knocking their opponents out of playoffs, Cloud9 took the second half's pistol round thanks to two entry kills from leaf. XSET attempted a force buy to try and take one more round, but Cloud9 came out on top, winning the next two rounds and closing out the map in 13-2 fashion.
One match stands in the way of Cloud9 and will determine if their Stage 1 run will take them to Reykjavik. Winning guarantees them a spot on the international stage and a rematch with OpTic on Sunday to determine their seeding on Sunday.
Upcoming Matches
Two matches remain for North America as Stage 1 of Challengers nears its conclusion. Saturday's match holds high stakes for the two competing teams with North America's final slot at Masters: Reykjavik up for grabs. Sunday's match will have the two remaining teams battle to determine their respective seeding at the international LAN.
Cloud9 and The Guard will both attempt to make an appearance on the international stage, with the winner of their match set to face OpTic in the grand final.
(Preview image by Colin Young-Wolff/Riot Games)