Immortals
Immortals North America Rank #9 ShoT_UP Andrew Orlowski jcStani Noah Smith Genghsta Amgalan Nemekhbayar have confirmed the release of Jason " jmoh " Mohandessi and Jason " neptune " Tran from the organization's Valorant roster.
Immortals
@Immortals
Heading into 2021, we're parting ways with
@neptunensic
and
@jmohGG
. We're grateful to have had them on the team, and we're wishing them the best.
We're excited to show you what's on the horizon for
#IMTVAL
in 2021. 👀
The two players were originally signed by Immortals in early October alongside Andrew " ShoT_UP " Orlowski, in response to the sale of Peter " Asuna " Mazuryk and Quan " Dicey " Tran to 100 Thieves
100 Thieves North America Rank #4 steel Joshua Nissan Hiko Spencer Martin nitr0 Nick Cannella Asuna Peter Mazuryk Dicey Quan Tran .
With Immortals, the two reached the grand finals of the RNG x NSG Invitational as well as the main event of First Strike: North America.
jmoh was most recently seen playing in a mix under the moniker Ranked Stars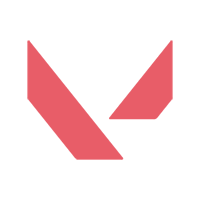 Ranked Stars Inactive ryann Ryan Welsh C0M Corbin Lee curry Rahul Nemani jmoh Jason Mohandessi dazzLe Will Loafman , alongside other former CS:GO free agents, in Knights Before Christmas. After making it out of groups 1-2, the team were immediately eliminated in the Round of 16 by the Pittsburgh Knights.
Both players are now free agents and looking for new teams.
Immortals
Immortals North America Rank #9 ShoT_UP Andrew Orlowski jcStani Noah Smith Genghsta Amgalan Nemekhbayar are now: