The T1 x Nerd Street Gamers VALORANT Showdown is set to kickoff this weekend. Widely considered as the biggest event in Valorant to date, the tournament features a mixture of North America's biggest teams, influencers and squads that made their way through the open qualifiers. They will compete for their share of the $50,000 prize pool, the largest of any Valorant event so far.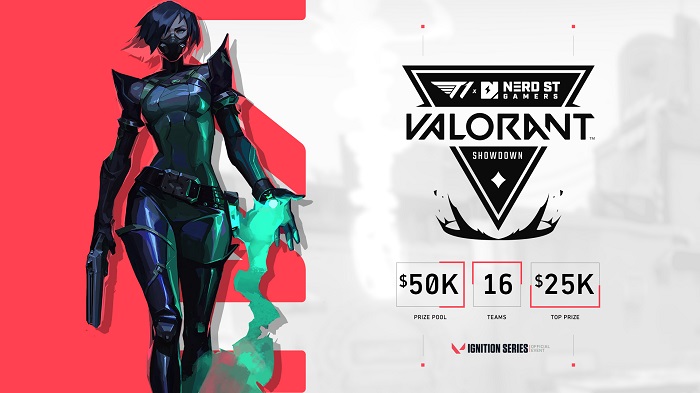 Format
16 teams have been split into four groups of four and will compete in a round robin group stage, with the top two teams from each group advancing to the playoffs. All group stage matches will be a best-of-three maps. The playoffs will be played out via a double-elimination bracket. Upper bracket matches will be a best-of-three maps, lower bracket matches will be a best-of-one and the grand final will be a best-of-five matches with the victor of the upper bracket receiving a map advantage.
The $50,000 USD prize pool will be allocated as detailed below:
1st: $25,000 USD
2nd: $15,000 USD
3rd: $5,000 USD
4th: $5,000 USD
Broadcast
Talent
Derek "wtfmoses" Moseley (Host)
Chris "Puckett" Puckett (Commentator)
Lauren "Pansy" Scott (Commentator)
Arten "Balla" Esa (Commentator)
John "Blu" Mullen (Commentator)
Alex "Goldenboy" Mendez (Commentator)
Dan "Gaskin" Gaskin (Commentator)
Mark "boq" Wilson (Commentator)
David "Simo" Rabinovitch (Commentator)
Alex "Vansilli" Nguyen (Commentator)
Stream
Teams
Group A
Group B
Group C
Group D
Coverage
As always, you can keep up with the schedule and latest matches on our homepage or the T1 x NSG Showdown event hub. We'll be updating match stats (even on non-streamed games) as close to real-time as possible and you'll be able to check overall tournament performance of the players here.