The quarterfinals for First Strike North America have concluded after two days of matches. The teams advancing to the semifinals are Envy
Envy Inactive Marved Jimmy Nguyen Victor Victor Wong crashies Austin Roberts FiNESSE Pujan Mehta yay Jaccob Whiteaker , TSM

TSM North America Rank #8 gMd Anthony Guimond seven Johann Hernandez NaturE Nicholas Garrison Kanpeki Eric Xu corey Corey Nigra , 100 Thieves
100 Thieves North America Rank #1 bang Sean Bezerra Cryocells Matthew Panganiban stellar Brenden McGrath Derrek Derrek Ha Asuna Peter Mazuryk , and Sentinels
Sentinels North America Rank #21 pANcada Bryan Luna Marved Jimmy Nguyen TenZ Tyson Ngo zekken Zachary Patrone Sacy Gustavo Rossi .
Envy vs. Immortals (2-0)
The first team that punched their ticket to the semis was Envy off a 2-0 victory over Immortals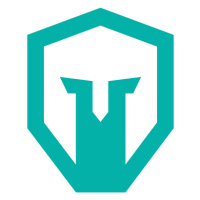 Immortals Inactive . They handily beat Immortals on the first map, Icebox, after winning all six of their attacking rounds. However, it was Immortals' attack that got everyone's attention.
jcStani explained the Immortals didn't have much practice on Icebox, so they defaulted to what they knew how to do: attack the A site. And so they did, round after round.
The strategy netted them five round wins on the attack. Unfortunately for them, they were unable to find a formula to success on the defense.
jcStani believes the team's confidence was shot after Icebox — and maybe as a result of the team's inexperience, felt they had some kind of mental block against Envy that they don't have against other top teams. Genghsta didn't personally feel he had a mental block, but agreed there was some kind of mental or confidence issue affecting the team. "I felt like, and our coaches felt like after the game, we just weren't playing like ourselves."
And that carried over to the start of Ascent as Envy took a 10-3 lead to start the map. Immortals found their footing in the second half, however, and tied the map up 11-11. jcStani said Immortals are notorious for comebacks and thus needed a few good rounds to wind up back in the game. Genghsta says he never loses hope in his team and sought to bring the team morale up at halftime to get the comeback going.
On the other side, the players had mixed emotions as Immortals chipped into their lead. "I'm usually never really worried in those situations. It's always good to keep your composure, and you got to trust your team and the setups that they have to close out the rounds, you can't really worry and think about stuff like that," crashies said.
Victor betrayed he wasn't quite in the same place. "Not gonna lie, it was getting a little worrisome." He said they knew their plan and they just weren't able to hold. "So it was worrisome because there's really nothing much we could do."
But regardless of which of the two mindsets reflected the team as a whole better, Envy stopped the bleeding and closed out the final two rounds. "Personally, I felt like — it was like 11-11 or 11-10 and I was like 'Oh my God, I'm not gonna let us, there's no way we're losing this map and go to a third.'" He added that he didn't feel any chaos or panic in anyone on the team. "It was just unfortunate that they were winning the rounds they were."
TSM vs. Renegades (2-0)
The next match of the tournament lacked the drama of the first as TSM handily dispatched Renegades
Renegades Inactive in their quarterfinal matchup. TSM won the first map of the series, Ascent, by a dominating 13-1 margin.
"When you get demolished 13-1, it kinda hits your mental pretty hard," Winsum said. "But you just get up and you walk around. I like to splash some water on my face and do some deep breathing and that usually resets me."
That reset worked for Winsum, as his ACS improved from 132 on map one to 301 on the second map, the second highest on the server. Still, it wasn't enough to overcome TSM as they lost that second map 13-5.
"Being so dominant in the first game, that obviously gets the ball rolling a bit for the rest of the tournament — you feel confident, you feel like you're on your game, you're definitely playing well," Drone said. "And it's kind of what we expect of ourselves, too. We put heavy pressure and high expectations on our whole team in terms of like, we want to be the best and we want to prove that we're the best, and that means winning everything and trying to make it as dominant as we can. So it definitely helps us get in the groove for the rest of the tournament."
Despite the disparity in results, both teams have been playing with something to prove since First Strike began.
In Renegades case, they were widely overlooked at the beginning of the tournament. They responded by performing well in the first qualifier for North America and beating Cloud9 Blue in the closed qualifier to make it into the main event. Winsum recognized that the team played bad against TSM, who he referred to as their kryptonite, but he believes with their victory over Cloud9 to qualify they deserve more respect. "We're not to be taken lightly," he said. "People didn't really respect us before the First Strike qualifiers and I think people should definitely respect us more now."
Meanwhile, drone recognizes that TSM hasn't retained their spot as the "undisputed best" they once had around the game's launch. "But we're eager and excited to come back and prove to everybody that we are that team still, and I think today was a good first step in doing that." He later added when asked if the team is playing with a chip on its shoulder, "Yeah, I guess we're playing with a little bit of a chip on our shoulder, but we like it, I think. I think it's fuel for us."
Sentinels vs. FaZe Clan (2-0)
The next day began with Sentinels' 2-0 victory over FaZe Clan
FaZe Clan North America Rank #13 POISED Kevin Ngo mummAy Anthony DiPaolo TiGG Tanner Spanu BABYBAY Andrej Francisty supamen Phat Le . And while many fans might have never doubted that the team widely-regarded as the best in North America would coast to victory, the players on Sentinels weren't so confident.
"I was pretty skeptical because we didn't really have any scrim time coming into this tournament because of personal reasons," sinatraa said. "So I didn't really know what to expect, honestly. I didn't know if we were gonna be on our top form or whatever, but it seems to me after today's match we were performing pretty decent. So, um, yeah, I'm proud of us."
zombs went into even more detail. "Honestly, for this tournament, I didn't really have any expectations because we didn't scrim for a couple of weeks because of Thanksgiving and then the unfortunate situation with ShahZaM 's happened. We only scrimmed like one day before the tournament, so I didn't really know what was gonna happen but it ended up being not that difficult for us so I'm happy with the result."
"I think the past couple of days was like the most we ever played together as a team just to try to get ready before since we didn't have that much time. But I mean I felt pretty good going into today," he said before jokingly adding, "All you have to do is just order Starbucks before [you play]."
That relaxed and joking behavior seems to define the Sentinels' personalities. When a Discord error forced me to briefly abandon sinatraa's interview briefly, I returned to zombs and dapr giving sinatraa a mock interview in my place. The three also seem to be on good terms with all of the FaZe Clan players as the players on the two teams hung out even after the match, unsurprising given the shared Overwatch backgrounds between sinatraa, zombs, and four of FaZe's players.
"It's really fun to play against them," sinatraa said before mentioning he played together with many of them on the USA Overwatch World Cup team. "So, it's definitely a good ol' time playing against your friends, especially if you've known them for two years plus in a different game. I mean, it just makes you want to win even more. "So, I guess it's a little fun rivalry-type dealio goin' there."
It wasn't all fun and games and happy reflections after that match, however. ZachaREEE also thought about the work he and his teammates need to do to start winning tournaments.
"I think we've been playing a bit of catch up. I don't think we're like necessarily incredibly behind," he said. He followed up by saying that while he thinks he and the other Overwatch players are mechanically strong, they all need to play catch-up on the Counter-Strike foundation with things like in-game leading. "We definitely do have a big room for improvement. I think over our break for the holidays and New Year's we're gonna have a lot of time that we can improve and have a fresh start."
100 Thieves vs. T1 (2-0)
The final match of the quarterfinals was also a 2-0, but was much closer than the other matches. 100 Thieves triumphed over T1
T1 Korea Rank #3 iNTRO Kang Seung-gyun (강승균) xeta Son Seon-ho (손선호) Sayaplayer Ha Jeong-woo (하정우) ban Joseph Seungmin Oh Munchkin Byeon Sang-beom (변상범) Carpe Lee Jae-hyeok (이재혁) , although both maps were 13-10 and 100 Thieves needed to overcome a 9-2 deficit to win the first map, Haven.
"The first half was definitely not exactly what we planned," Asuna said. "It felt like they were definitely reading us pretty well and we weren't really working the middle of the map correctly. But I think every other half went pretty well and as expected, maybe even better [than expected], I would say."
While T1 didn't start as strong on the second map, Bind, as they did on the first, a notable change gave them hope they could force a map three. Sayaplayer switched from Omen to Phoenix and started off the map dominantly.
They started on attack and had Spyder play from Showers each round in an attempt to secure the ultimate orb at the entrance. "Because Phoenix's ultimate gauge has only six county, I abused my ultimate gauge," he said.
He had gotten over 20 kills before he suffered his 10th death, and Asuna said 100 Thieves took notice. "We noticed that he was feeling feeling it, so we tried to send me in to, like, stop him feeling it, you know what I mean? Just like, kill his momentum," Asuna said. "And it worked out pretty nicely by using ults that he has no way to counter — like a rocket. And that's how you kill someone's momentum."
Asuna, who was playing Raze and wound up meeting Spyder in Hookah when the team's switched sides at the half, described the effect of one particular moment when he chased a near-sighted Spyder with two Blast Packs before finishing him off with his ultimate. "Imagine how that feels mentally for a player, like he did nothing wrong that round. He probably got told by DaZeD , 'Yo, you should go Hookah and let's play the setup' and then he just gets like droned, blinded, rocketed. It's just unfortunate, really, for him."
The strategy of killing his momentum worked as Spyder slowed down in the second half. And while T1 OPer Skadoodle began to heat up in the second half, it ultimately wasn't enough as 100 Thieves put away the map and the match.
Semifinals
Those matches setup the semifinals, which will be played today. The first match is between Envy and TSM and the second match is between 100 Thieves and Sentinels. The winners will play in the grand finals tomorrow and all remaining matches can be watched on the Valorant NA Twitch and YouTube channels.