With the LAN finals of First Strike: Korea in only a week's time, Quantum Strikers
Quantum Strikers Inactive Efina Kim Nak-yeon (김낙연) TS Yu Tae-seok (유태석) GODLIKE Lee Seo-ha (이서하) exy Park Geun-cheol (박근철) eKo Yeom Wang-ryong (염왕룡) have announced that their full Valorant roster have been acquired by TNL Esports
TNL Esports Inactive TS Yu Tae-seok (유태석) exy Park Geun-cheol (박근철) JinboongE Kim Jin-won (김진원) Meteor Kim Tae-O (김태오) .

The move was likely influenced by the "VALORANT Esports Rules and Policies" rulebook released by Riot back in October, alongside the unveiling of First Strike. Both Quantum Strikers and DRX Vision Strikers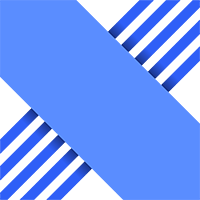 DRX Vision Strikers Korea Rank #1 stax Kim Gu-taek (김구택) Rb Goo Sang-Min (구상민) Zest Kim Ki-seok (김기석) BuZz Yu Byung-chul (유병철) MaKo Kim Myeong-gwan (김명관) are owned by EdreamWork Korea and were both founded by Can Yang.
While the October 2020 edition of the rulebook does not include specifics regarding concurrent ownership and conflicts of interest, the section does state that further details will be provided in the November 2020 release. Such rules regarding ownership will be enforced by Riot starting February 1, 2021.
TNL Esports will debut in the finals of First Strike: Korea, which were recently announced to be taking place in LoL Park in Seoul. Also competing in Seoul will be T1 Korea

T1 Korea Inactive 10X Choi Jin-woo (최진우) R0K3T Kim Ju-yeong (김주영) Esperanza Jeong Jin-cheol (정진철) Harry Kim Han-kyu (김한규) Anaks Ye Sang-jun (예상준) , whose parent organization also find themselves in a similar situation, with T1

T1 North America Rank #13 thwifo Zander Kim pwny Josh VanGorder seven Johann Hernandez steel Joshua Nissan curry Rahul Nemani also competing in the finals of First Strike: North America. It is unknown if or when T1 will divest their Korean team from the organization.
TNL Esports
TNL Esports Inactive TS Yu Tae-seok (유태석) exy Park Geun-cheol (박근철) JinboongE Kim Jin-won (김진원) Meteor Kim Tae-O (김태오) are now: