Rise
Rise North America Rank #8 Shanks Ryan Ngo supamen Phat Le Derrek Derrek Ha POISED Kevin Ngo neptune Jason Tran have advanced to the upper final with their win against Cloud9 Blue
Cloud9 Blue North America Rank #4 xeta Son Seon-ho (손선호) Xeppaa Erick Bach leaf Nathan Orf mitch Mitch Semago vanity Anthony Malaspina while Gen.G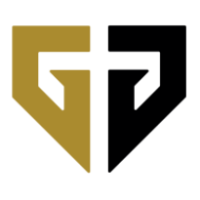 Gen.G North America Rank #9 gMd Anthony Guimond koosta Kenneth Suen NaturE Nicholas Garrison Shawn Shawn O'Riley and Version1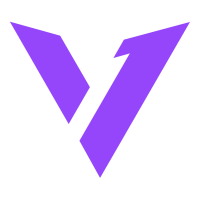 Version1 North America Rank #11 Zellsis Jordan Montemurro penny Erik Penny effys Loic Sauvageau wippie Maxim Shepelev Oderus Chad Miller survived elimination in the lower bracket.
The day kicked off with resumption of Breeze, which was paused at 14-13 in favor of Rise due to a player power outage. A 3K by Jason "neptune" Tran helped Rise close out the map in just one round.
The second map, Ascent, started off as a stomp for Rise, with them winning the first six rounds. After a timeout by Cloud9, Nathan "leaf" Orf stopped Rise's streak with a 3K of his own.
"I don't think we talked about a lot, we just needed to make sure we were doing stuff together," leaf said when asked about the timeout in the seventh round. "It was more of a momentum stopper for them because they were kinda running over us, everything that they were doing was working."
leaf's play helped Cloud9 find their groove as they won the next three rounds and narrowed the deficit to just a 7-5 in favor of Rise.
In the second half, Mitch "mitch" Semago won the pistol round for Cloud9 with three insane right-clicks using the Classic. However, Rise began to go on a run with multiple clutch round wins, allowing them to lead 11-8. The game looked finished on several occasions but last-second clutches from Cloud9 kept them in the game. They were able to win four of the next five and trigger. That stretch helped Cloud9 win both overtime rounds in a dominant fashion, forcing a third map.
mitch abusing the classic's right-click
Although both map one and two were nail-biters, Haven was a crushing map for Cloud9. Rise was able to pressure Cloud9 into difficult site executions allowing them to gain a 6-3 lead. In round 10, Cloud9 was able to get a round win after multiple one-on-one duels C-long went their way. However, two heartbreaking blunders by Cloud9 would allow Rise to finish the half up 8-4.
"Huge shoutout to supamen and Derrek , if you guys watched that third map, the amount of 2v4s and clutches that they were pulling out was honestly just insane," said Ryan "Shanks" Ngo. "Watching it myself, in my head I was like 'How did we lose this round?' and then I see them win the 2v4 and my jaw just dropped."
Rise win an insane 2v4 clutch to close the half
After those two huge round wins, everything seemed to go Rise's way. They would go on to win five rounds in a row, winning the map 13-4. With this victory, Rise will be facing 100 Thieves
100 Thieves North America Rank #2 Hiko Spencer Martin Ethan Ethan Arnold nitr0 Nick Cannella Asuna Peter Mazuryk in the upper final on October 29.
Although Rise have defeated top tier teams like Cloud9 and FaZe, many still consider them underdogs, a label that intrigues Shanks.
"Honestly, it just makes me laugh, a lot of pro players message me and they know that we aren't the underdogs," he said. "It motivates us, we're just like we destroy these guys in scrims everyday, nobody knows that, so let's just beat them again. Like we know we could do this easy, and clearly we are just beating them."
The first elimination match of the day was extremely streaky for both teams. After Luminosity won the first two rounds, GenG successfully held on Haven's A bomb site, giving them momentum to win the next three rounds. Fortunately for LG, a fantastic thrifty round win caused by two pinpoint Sheriff kills from Alex "aproto" Protopapas and Tanner "TiGG" Spanu, allowed them to stop GenG's run. From that round win, LG was able to chain together three successful site executions giving them the lead 6-4 and prompting a GenG timeout. The timeout proved to be valuable as GenG was able to win the last two rounds of the half with the help of an insane 3K spraydown by Kenneth "koosta" Suen.
"koosta is fantastic in this game, obviously he played very good this series," said Nicholas "NaturE" Garrison in a post-match interview. "In general, his knowledge and understanding of games is something we did not have."
GenG began to run away with the game in the second half. Despite finding themselves outnumbered by LG players multiple times, they consistently found a way to win the round. GenG finished the map 13-9, dropping only three rounds in the second half.
Crucial misplay by LG gave GenG a big round win
The theme of the last map carried onto Split, GenG's pick, with them starting the map off winning the first six rounds. LG was able to reel themselves back in by winning four of the next six rounds and finishing the half down 8-4. Pistol rounds proved detrimental for LG, as they lost the second half pistol round which fueled GenG to win the next two rounds. Although LG was able to steal a few rounds, GenG's lead was too large to overcome, and GenG closed out the map 13-9. With the match win, GenG move on to face Cloud9 in another elimination match.
The fight kicked off on Icebox, with FaZe winning the first two rounds. However, Version1 turned the tables, winning the next nine rounds with elegant site executions. When things weren't looking optimal, FaZe showed a signs of life with a 3K by Zachary "ZachaREEE" Lombardo, helping them close the half down 9-3.
After trading pairs of rounds in the second half, FaZe was able to win three in a row and close the gap to 11-8. However, Version1 only needed two more rounds, which eventually came after an excellent retake on the A-bomb site and a flawless round ended the map 13-10.
The second map, Breeze, started as a closer affair with both teams trading sets of rounds in the first half. Just when one team seemed to be gaining momentum, the other would pull out an interesting strategy or make an impact play to turn the round. After repeated back-and-forth, a crucial 1v3 clutch by Hunter "BabyJ" Schline tied the half at six-a-piece.
Just one of the multiple 3K's BabyJ had against Version1
FaZe seemed to struggle in the second half as Version1 won the first four rounds. Eventually FaZe regrouped, claiming a few round wins on the back of BabyJ. Both teams began to trade rounds just like they did in the first half. Despite the beginnings of a FaZe comeback, Version1 was able to squeeze out a map victory at 13-10, allowing them to move onto the next round to face XSET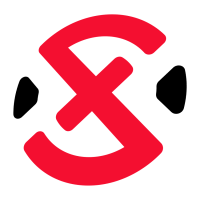 XSET North America Rank #5 dephh Rory Jackson zekken Zachary Patrone PureR Bryce Lovell AYRIN Jordan He .
"I think the main factor is that we kind of outplayed ourselves a little bit," Andrej "BABYBAY" Francisty explained when asked about the match against Version1. "I took a little bit too long to get going, and I think that's what cost us Icebox. But I think on Breeze, that's a very strong map for us, and I don't think we lost to them, we kind of lost to ourselves."
Throughout the series against FaZe, Version1 seemed to thrive in every single clutch scenario. When asked about what helped his team have so much success in those situations, Jordan "Zellsis" Montemurro explained how important the experience his team has while giving credit to FaZe BabyJ's performance throughout the match.
"Several of us have played on LAN before, so we kind of have that 'chill' when it comes into those clutch situations," he said. "I know BabyJ clutched a lot, that guy is cold. But we just have so much experience behind us, that's all."
Looking Ahead
The next matches will include two more elimination matches in the lower bracket as well as the upper final match: