G2 Esports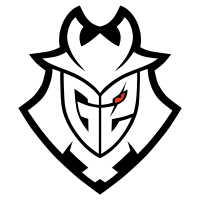 G2 Esports Europe Rank #7 keloqz Cista Wassim Mixwell Oscar Cañellas koldamenta Jose Luis Aranguren AvovA Auni Chahade nukkye Žygimantas Chmieliauskas and Team Liquid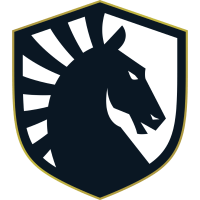 Team Liquid Europe Rank #2 Jamppi Elias Olkkonen Nivera Nabil Benrlitom L1NK Travis Mendoza soulcas Dom Sulcas ScreaM Adil Benrlitom have reached the upper bracket final of the EMEA LCQ after taking wins from Futbolist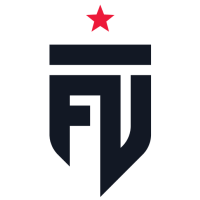 Futbolist Europe Rank #18 mag0o İbrahim Temizel sterben Emre Demirci SasuKe Ufuk Göktaş MOJJ Buğra Kiraz qRaxs Doğukan Balaban qw1 Konuralp Şahin sian Mustafa Tabakoglu hatex Cüneyd Baş MACHINERIS Mustafa Sürer and Guild Esports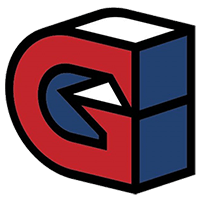 Guild Esports Europe Rank #5 Sayf Saif Jibraeel Yacine Yacine Laghmari bonkar Malkolm Rench Leo Leo Jannesson draken William Sundin , respectively.
The fight kicked off on Icebox, with G2 taking an early 3-2 lead from Futbolist, who turned it around with five straight rounds. That streak prompted a timeout from G2, but they weren't able to convert it properly, earning only a round from their pause, while Konuralp "qw1" Şahin scored a showy ace to close out the half 8-4 in favor of Futbolist.
"We had a pretty slow start," Žygimantas "nukkye" Chmieliauskas told the broadcast interview. "They were hitting their shots and they had full energy. It was hard to get into the game. It's not like we played terrible, they just were outperforming us individually. I wouldn't say we played super terribly: they won the clutches, they won the afterplants. Everything was going their way."
G2 managed to close the gap by winning the first two rounds of their attacking half, but, from there, the game ran away from them. Futbolist chained together another four rounds and quickly found themselves on match point. G2 requested their second timeout, which, thanks to a 1v2 clutch from Auni "AvovA" Chahade, gave them a round. G2 planted on the B site the following round but Buğra "MOJJ" Kiraz defused the Spike in their faces to close out the map 13-7.
You wished your teammates covered your defuses like this.
The second map nearly mirrored the first, with Futbolist jumping ahead to a 3-1. They didn't accomplish anything else in the first half, losing all of the next eight rounds. Despite being 9-3 down, Futbolist won the first seven rounds of the second half to take the lead 11-09. G2 kept themselves afloat, taking it to overtime.
When regulation ended, Oscar "Mixwell" Cañellas had a mere 13 kills to his name, sitting in last for his team. Meanwhile, Emre "sterben" Demirci had 18 kills and a little over 200 ACS, the second-best numbers for his team. These statistics would change drastically in overtime.
Overtime was made up of nailbiter after nailbiter, lasting nearly as long as the entirety of Icebox did. On several occasions the game looked finished, but last-second turns of events kept it going. In an 18-round overtime, 13 rounds were won from the Defensive side. After much back-and-forth, G2 came out at the top 22-20 in one of the longest high-profile overtimes ever
Just casually strolling on Breeze's A site.
"To be honest, I don't really know [how we stayed focused]," nukkye said. "Everyone was in a really, really good mood knowing we were going to 2-1 them. Even though we lost the first map, that was just the hunger from everybody and nobody gave up until the last, last moments. Nobody was tired, everybody was calling 100% and we kept focused for the entire game."
Mixwell had an incredible overtime, going from 13 to 31 kills in the 18 rounds that were played, finishing the map in second for his team. sterben himself had a strong showing in overtime, increasing his KDA rating from 1.38 to 1.66 KDA and carrying a 1.75 K:D ratio in overtime only, ending the map on top of the scoreboard.
Ascent was a crushing map for Futbolist. They were only able to win two rounds, leading to a devastating 13-2 loss to close out the series and to relegate them to the lower bracket.
Despite a stellar overtime, sterben couldn't carry his team to a 2-0 win.
But the day wasn't over. There was still one more best of three series, between Team Liquid and Guild Esports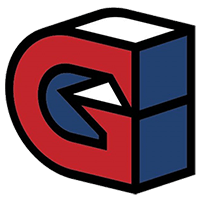 Guild Esports Europe Rank #5 Sayf Saif Jibraeel Yacine Yacine Laghmari bonkar Malkolm Rench Leo Leo Jannesson draken William Sundin , that Liquid's Travis "L1NK" Mendoza had recently claimed as "free."
Liquid had a ballistic 6-1 start to Bind, leading Guild to take a timeout. The pause resulted in Guild taking a round and shrinking the gap to 6-2, but they only got one more before the half was over 9-3. Switching sides, Guild only managed three more rounds and Liquid eventually got the best of them 13-6—on their opponent's pick, no less.
Liquid started Split, their pick, by winning the pistol and converting the following round, but were reeled back in with Guild taking a 5-2 advantage. Liquid then started racking up rounds, winning the half 7-5 and carrying that momentum into a 13-8 result that finished off the series.
Calculated site takes like this helped Liquid to secure the 2-0 today.
Following a brief one-day break, the tournament will resume on Friday, October 15, when two more teams will face elimination: