Guild Esports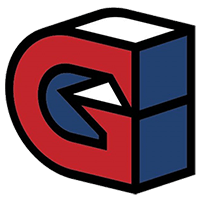 Guild Esports Europe Rank #5 Sayf Saif Jibraeel Yacine Yacine Laghmari bonkar Malkolm Rench Leo Leo Jannesson draken William Sundin opened up their EMEA LCQ run with a 2-1 over SuperMassive Blaze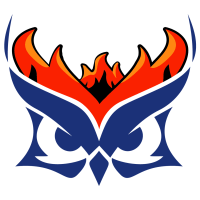 SuperMassive Blaze Europe Rank #12 russ Batuhan Malgaç pAura Melih Karaduran Turko Mehmet Özen Brave Eren Kasırga Izzy Baran Yılmaz , while Team Liquid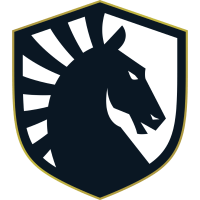 Team Liquid Europe Rank #2 Jamppi Elias Olkkonen Nivera Nabil Benrlitom L1NK Travis Mendoza soulcas Dom Sulcas ScreaM Adil Benrlitom steamrolled through One Breath Gaming
One Breath Gaming Europe Rank #14 Sp1ke Stanislav Koshel minse Vladislav Kuzminykh hugeon Denis Vasiliev zeddy Nikolai Lapko Coffee Nikita Antsypirovich .
Today's broadcast featured the two last quarterfinals of the Last Chance Qualifier.
SuperMassive Blaze and Guild started the day on Breeze despite both teams' record of avoiding it.
The return of SuperMassive Blaze was surrounded by high expectations after their Berlin performance (Photo by Colin Young-Wolff/Riot Games).
"In the beginning, we practiced it but we just sucked at it so we'd skip it. When Icebox came out, we skipped that as well," William "draken" Sundin said in the post-match interview. The veteran then said the team eventually got to practicing on Breeze and got used to the map.
Malkolm "bonkar" Rench later said on BlackEspanolito's stream the map is "nowhere near where [they] would like it to be."
The first half was relatively close. Guild won two rounds before SuperMassive Blaze got a point on the board, but Guild scored two more rounds for a 4-1 scoreline. An eco round win from Blaze stabilized things and allowed the Turks to get more rounds on the board, although Guild eventually won the half by the minimum margin. The 7-5 scoreline gave Guild optimistic expectations for their Attack side.
"It was very challenging. For a minute, I thought we had Breeze. I feel like we had a very good read on them," draken said in the broadcast interview.
Too optimistic, it seems. SuperMassive Blaze came storming out the game with five straight rounds. Guild finally got on the board after Leo "Leo" Jannesson took down three. That was it for Guild on Breeze, with Blaze securing the last three rounds to reach the 13-8 victory.
"We know that they play explosive and fast, even on defense," bonkar said. "We call it 'Turk Rotates,' when they hear one sound on the other side of the map and rotate the whole team over there. We're used to it, they shoot hard and they're a really good team. Sometimes they just get the better of you."
Six rounds down? bonkar doesn't care.
The comeback seemed to completely break Guild, going 7-0 down on Icebox, the second map. bonkar was unfazed by it and sneakily took down four members by himself, clutching a round that seemed to tip the momentum of the match in his team's favor.
In the second half, Guild strung together four rounds in a row. SuperMassive Blaze reached match point, but even then their Swedish opponents resisted and forced overtime. Both teams were determined to win Icebox—SuperMassive Blaze for a statement 2-0 victory, Guild for survival.
Tied up at 14-14, Eren "Brave" Kasırga executed four on B to give his team another match point. It was their last win, as Guild took the next three to finish the map 17-15. After nearly two hours of play, the series was now tied up.
"On Icebox we had an insane comeback, it was just amazing," draken said on the broadcast interview.
pAura and Yacine were the only players with fewer than 5 highlight plays on Icebox.
"We should have gotten a lot more Attack rounds," bonkar said. "They defused the bomb five rounds in a row, so our after-plants were a huge issue." He also reflected on the team's history of consistently getting knocked out just a game or two away from success, prompting changes across the entirety of Icebox.
SuperMassive Blaze picked Split, a map they carried a 50% win rate on up until this point, as the decider. Conversely, it was Guild's second best map in terms of win rate, sitting at 70%, a record they justified in the second half.
After tying the score at 6-6, Guild had a much better second half where they were able to find the 13-8 win, thus ending their grueling afternoon.
These Elderflame skins might have something special to them.
Next up came the much-anticipated return of Team Liquid, having added Nabil "Nivera" Benrlitom in late September. One Breath Gaming were also back on the international stage, but with an entirely different roster.
"He's great," Travis "L1NK" Mendoza said about Nivera. Obviously he's got loads of experience from CS. He's very chill. Sometimes we can get a bit overwhelmed but he's not one of those players. He's very chill, relaxed. He keeps us cool, calm, meditated. He's been great."
The Nivera addition proved fruitful, to say the least. His first round? An ace. As if that wasn't enough, Travis "L1NK" Mendoza decided he should ace too. Three rounds, two aces. From there, Team Liquid just kept going and dominated on their Ascent pick 13-0, with the Benrlitom brothers, Nivera and Adil "ScreaM" Benrlitom, topping the charts.
"[One Breath Gaming] got kind of banged, I can't lie," L1NK said post-match. This quote sums up the first map of this match.
"We had full confidence in ourselves but we didn't expect to come out swinging like that," L1NK said. "A 13-0 like that, Nivera's first ever round ace, I also got an ace..."
It was only the third round, but Liquid were already getting comfortable.
Going 4-0 up on Haven, Team Liquid looked ready to close it out then and there, but they were always aware of their opponents' potential. L1NK later talked about the team's composure, which helped them to secure this match.
"We knew that they could just comeback," said L1NK. "Could have been some unlucky rounds for them, could have been lucky rounds for us. We knew that they'd comeback, we knew that this could have been a close game, could have gone to a third map."
One Breath refused to go down that easily and ended up taking the advantage from Liquid 9-8. That was as far as they went, with Elias "Jamppi" Olkkonen carrying his team to a 13-9 victory to end the day.
Liquid are now slated to play Guild in the semifinals of the upper bracket on October 13.
"I reckon it's going to be free," L1NK convincingly said. "Very free. I would say some other words but I can't because we're on stream... but yeah, it's going to be free."
Looking Ahead
The EMEA LCQ goes down to the lower bracket tomorrow, playing the first two of several elimination matches that will happen this week. Games will start at 5 p.m. CEST.
Tomorrow's matches are: