Gambit Esports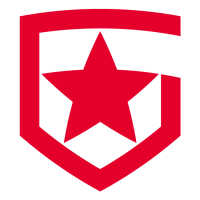 Gambit Esports Europe Rank #1 Redgar Igor Vlasov Chronicle Timofey Khromov d3ffo Nikita Sudakov sheydos Bogdan Naumov nAts Ayaz Akhmetshin guaranteed their place in the grand final after winning the EMEA semifinal against G2 Esports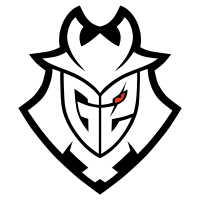 G2 Esports Europe Rank #7 keloqz Cista Wassim Mixwell Oscar Cañellas koldamenta Jose Luis Aranguren AvovA Auni Chahade nukkye Žygimantas Chmieliauskas 2-0.
After placing second in Group C, Gambit got here after taking down title contenders Vision Strikers
Vision Strikers Korea Rank #1 Lakia Kim Jong-min (김종민) stax Kim Gu-taek Rb Goo Sang-Min (구상민) k1Ng Lee Seung-won BuZz Yu Byung-chul (유병철) MaKo Kim Myeong Gwan in the quarterfinals 2-1. G2 placed top of Group D, later cruising through KRÜ Esports
KRÜ Esports Latin America South Rank #1 delz1k Joaquin Espinoza NagZ Juan Pablo Lopez Klaus Nicolas Ferrari Mazino Roberto Rivas keznit Angelo Mori in the quarterfinals 2-0.
The last time these two faced, Gambit were starting a lower bracket run in the EMEA Challengers Playoffs. They took G2 down 2-1, later going on to win the entire tournament.
The first map was picked by Gambit, pulling out a Breeze pocket pick.
"We're not comfortable [on Breeze]," Oscar "Mixwell" Cañellas said. "We weren't expecting them to pick Breeze. We almost took it, to be honest, with no prep."
Gambit, on the other hand, felt well prepared thanks to head coach ENGH, who they bowed down to after the match. (Photo by Colin Young-Wolff/Riot Games)
Gambit exploded out of the gate, with Nikita "d3ffo" Sudakov taking down four in the pistol round. G2 quickly force bought and stormed onto the A site, which allowed Cista "keloqz" Wassim to put four on the board, hyping up his entire team. Off the back of that, G2 went 3-1 up.
With a two-round disadvantage in hands, Gambit called for a timeout. Andrey "ENGH" Sholokhov's chat with his team gave Gambit three rounds. G2 stole one, but their opponents quickly got back on the board for another three rounds. G2 closed out the half 7-5.
The second half was shakier. Gambit took the first two, but G2 hit back with three. The EMEA squads traded rounds until Gambit were 10-9 up, at which point they put in their second timeout. The following round, nAts' flanked and surprised three on Breeze's A site. From there, Gambit took the 13-10 win.
The time nAts bought was just enough to give his team the 11th point.
If Breeze was close due to being a pocket pick, Icebox was expected to be a strong map from G2 after their previous results. Right?
Wrong.
What ensued was the first international 13-0 in Valorant's history. G2 tried everything, but there was no solution to the Gambit problem. Gambit never got overconfident, even taking a timeout in the ninth round despite having committed little to no mistakes thus far. Timofey "Chronicle" Khromov later explained the timeout as a breather for themselves.
"We took the pause at 8-0 because we needed to kind of chill, because we started to make the game end so fast."
There was nothing G2 could do, as much as they tried. Even on their map.
"Icebox was probably one of our strongest maps coming into this," G2 coach Neil "neilzinho" Finlay said. "I just think the way we played today was nowhere near our performance. We lost a lot of crucial rounds."
"We watched a lot of their demos on Icebox so we were prepared for that pick," Igor "Redgar" Vlasov said. "And we knew how we should counter them. We make a noise here, here and here, and go to another side and catch their mistakes."
nAts had, once more, a crazy showing. Picking up Viper, he constantly surprised G2 with well-timed flanks. It was thanks to his clutch, the sole clutch of the map and a heroic one at that, Gambit kept up their flawless streak.
He was very much on his game today. nAts was the player with the most kills, the highest ACS, the most entry frags, the most multi-kills (12) and the highest headshot percentage (42%).
"I'm just doing my job," nAts said about his performance today. "I'm just playing the game. That's why I'm not doing some 'special things', I guess. I'm going to do the same things [in Champions].
Ice in his veins, nAts carried his team today, topping nearly every possible stat.
There just wasn't any room for G2 on Icebox. But they're staying humble in their loss, giving full credit to their opponents.
"They played better, we didn't play well. It's very simple," Oscar "Mixwell" Cañellas said. "You don't get 13-0'd if you're playing at your normal level. So we were not playing our level and they were playing at their best level, so..."
"I think Gambit has been playing better than Sentinels during this tournament," he continued. "We already practice against them daily and we already know that they are probably the strongest team in this tournament. Props to them. They played really well."
Gambit themselves are equally humble in their victory.
"It was really tough for us to play versus them," Redgar said. "That match was really important for us, that's why we prepared really hard for [it]. We didn't think we could have done it like that. After four or five rounds [we were like] 'okay, let's catch the wave and just win.'"
nAts: the man in G2's nightmares. (Photo by Colin Young-Wolff/Riot Games)
"We're feeling very good. I'm feeling thank you, yes," d3ffo said.
Gambit now have some time to kick back for the second semifinal of the day, which is an NA match up. Envy
Envy North America Rank #3 Marved Jimmy Nguyen Victor Victor Wong crashies Austin Roberts FNS Pujan Mehta yay Jaccob Whiteaker are facing the experienced 100 Thieves
100 Thieves North America Rank #2 Hiko Spencer Martin Ethan Ethan Arnold b0i Aaron Thao nitr0 Nick Cannella Asuna Peter Mazuryk squad to see who will represent North America in the grand final of Masters Berlin.
"I think it doesn't matter who we meet in the finals. 100 Thieves or Envy, it doesn't matter," Chronicle confidently said. "I maybe want to meet 100 Thieves because they're really great guys with great LAN experience."
"We have some... secrets that we didn't show," Redgar teased. "Because for different teams, we have different plans, different rounds and stuff like that. We will prepare more carefully for the winners of that match and show what we have."
"I think we want to play them not only for revenge, but also for a good experience," said Chronicle.