The freshest team to hit the international stages. SuperMassive Blaze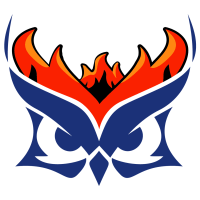 SuperMassive Blaze Europe Rank #7 russ Batuhan Malgaç pAura Melih Karaduran Turko Mehmet Özen Brave Eren Kasırga Izzy Baran Yılmaz only finished their team on May 21, when Batuhan "russ" Malgaç and Melih "pAura" Karaduran were announced from BBL and Heretics, respectively. Despite that, high expectations were placed on the team to perform from the get-go.
SuperMassive Blaze had hired two First Strike champions: russ for BBL in Turkey and pAura for Heretics in Europe. Mehmet "Turko" Özen was transferred from Oxygen, the best-performing Turkish squad during Stage 2. Eren "Brave" Kasırga and Baran "Izzy" Yılmaz weren't that well-known, coming from Kalafar, a team that had only reached VCT main events twice.
Tanishq "Tanizhq" Sabharwal, their coach, describes the team's play-style as loose, reactive, and quick on their feet. "You can take any map, any bomb site, we'll have an anti-eco setup for it, and we'll have a bunch of different scenarios of what we do if they decide to push or 'oh, it's been a minute, they're not pushing into us on this anti-eco, let's do this now,' or based on whatever info we get," Tanizhq described in an interview with VLR.gg.
"Exactly [like Sentinels' loose playstyle]. I think that works really well because it's so hard to anti-strat us when we react to what you do, and I think that's the best way to play this game."
That's exactly how SuperMassive Blaze was born and how they work. Unpredictability, improvisation.
"That's the main thing that we do and that's where pAura comes in a lot, because he knows all of this, so when it comes to his IGLing, he needs to come up with this stuff on the fly," Tanizhq said.
SuperMassive Blaze's first VCT run was also the first chance any Turkish team had to reach Berlin. They went through the Stage 3: Challengers 1 qualifier without many bumps, only losing a series to Unity Esports. Oxygen relegated Mert "9999" Turna's men to the lower bracket, where they came back to eliminate OtherSide, Fire Flux and Futbolist, qualifying for the EMEA Challengers Playoffs with this last win.
By the time EMEA qualifying rolled around, a hype train started forming behind SuperMassive Blaze.
They were internationally untried, but scrimbux placed them as one of, if not the, best teams in the tournament and with a high likelihood to reach Berlin. What followed was special.
First game, first upset. The VLR.gg Pick'Ems had only just over 30% of predictions for SuperMassive Blaze's win over FunPlus Phoenix. The latter squad was favored to win by 65% of Pick'Ems. The Turks won the series 2-0.
Blaze didn't stop there.
Next up on the chopping block was G2. It was a blowout victory from SuperMassive Blaze. 13-4, 13-5 and their ticket to Berlin was secured. No one expected the match to go down the way it did, not even their Smoker Brave, saying it was "an amazing feeling" and that he "expected a close match."
Blaze's cheers interrupted Brave's post-match interview.
SuperMassive Blaze kept it going with an unexpected 2-1 win against Acend in the upper bracket final. Gambit stole the final from the Turkish men 3-1 after an astonishing reverse sweep. Second seed for Blaze in their first international tournament is a good accomplishment.
SuperMassive Blaze aren't exactly the new kids on the block. Their players are well-known and well-regarded. But they're a fresh team, with fresh ideas and a fresh, grinding mindset.
"Again, the way we play is a very reactive style, so it doesn't matter too much what they do, because we should have plans for most things," Tanizhq said.
Their only foreseeable enemies are the ones they haven't practiced against yet.
"We don't have much scrim experience versus it [other regions' playstyles], so we don't know all our scenarios versus it, so then that comes down to a bit more theory crafting. See how well it might work versus some teams, and just go into the officials. I think this team is very very confident and I don't think it matters who our opponent is, they play the same," said Tanizhq.
SuperMassive Blaze will rematch Acend in their Masters Berlin opener, a team they're all too familiar with. Win or lose, they'll face either Vision Strikers
Vision Strikers Korea Rank #1 Lakia Kim Jong-min (김종민) stax Kim Gu-taek Rb Goo Sang-Min (구상민) k1Ng Lee Seung-won BuZz Yu Byung-chul (유병철) MaKo Kim Myeong Gwan or Paper Rex
Paper Rex Asia-Pacific Rank #5 mindfreak Aaron Leonhart f0rsakeN Jason Susanto Benkai Benedict Tan d4v41 Khalish Rusyaidee shiba Zhan Teng Toh in their second group stage match. What will these regions bring? Who knows.
"The Korean playstyle is way faster. No one plays that fast in Europe, or at least no one with that good aim plays that fast in Europe. It's harder to get practice versus those playstyles."
Tanizhq's men will have to move on to the playoffs to face the teams he wants to face.
"I really like 100 Thieves
100 Thieves Inactive as a team. I really really like them. I've stolen a few of their strats as well. 100 Thieves have more firepower than Sentinels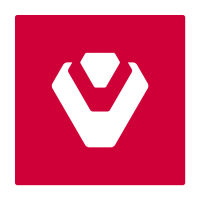 Sentinels North America Rank #1 TenZ Tyson Ngo ShahZaM Shahzeb Khan SicK Hunter Mims zombs Jared Gitlin dapr Michael Gulino , in my mind at least, they just don't have all of the strats to back it up or the playstyle. But they are a very scary thing for me to go up against, so we'll see. Envy's a good one as well," he concluded.