UPDATE: Riot and Freaks4U Gaming have since confirmed the start times for tomorrow's matches. The article has been updated to reflect this.
The second day of the Stage 3: EMEA Challengers Playoffs was plagued by server issues that didn't allow for the conclusion of the first two matches.
Acend vs. Natus Vincere (Acend 2-0)
After tying up the first half of Breeze, Acend kept their cool and surged to a 13-7 scoreline on the tropical map. They looked to be headed for a quick 2-0 close out, but Natus Vincere
Natus Vincere Europe Rank #26 Cloud Kirill Nehozhin dinkzj Denis Tkachev Duno Mikhail Fokin arch Vladyslav Svistov 7ssk7 Artur Kurshin found life in themselves during the closing stages of the second half. Icebox went to a quadruple overtime, with both teams at even odds to take the map, but it was Acend to come out on top 17-15, to win the series.
After such a long game, most players had racked up an immense number of kills, but the highlight goes to Kirill "Cloud" Nehozhin; in addition to topping Icebox's ACS charts at 281, the Russian also ended the second map with nearly 200 ADR, 180 across the entire series, and a 39% headshot percentage. Artur "7ssk7" Kurshin and Mehmet "cNed" Yağız İpek keep shining bright, with the former scoring over 15 entry frags across both maps.
Gambit Esports vs. Guild Esports (Gambit 2-0)
The B-stream game was nearly a mirror of the A-stream game. Despite trading rounds with Guild Esports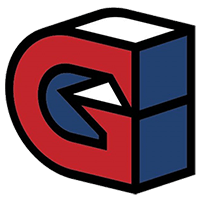 Guild Esports Europe Rank #5 Sayf Saif Jibraeel Yacine Yacine Laghmari bonkar Malkolm Rench Leo Leo Jannesson draken William Sundin in the first half, Gambit had newfound energy in the second half that shot them up to a 13-8 win on Ascent. They were forced into a comeback on Icebox, with Guild closing out the final rounds of the second half to trigger overtime.
A tiresome and grueling overtime stretching 12 rounds followed. Gambit were very much on the offensive for the first while but Guild flipped it around thanks to a 1v4 from William "draken" Sundin and threatened the CIS squad's chances of securing the map. Gambit managed to chain three rounds together in the end, leading them to a 19-17 win in an 80-minute-long match.
draken's clutch ability was on full show for Guild's second day, putting in the aforementioned ice-cold 1v4 that flipped the overtime's momentum for a while, as well as nearly 200 ADR and 273 ACS.
SuperMassive Blaze vs. FunPlus Phoenix (TBD)
The Turkish super-team were mopping up clean rounds on Ascent, eventually climbing to an 8-3 lead over FunPlus Phoenix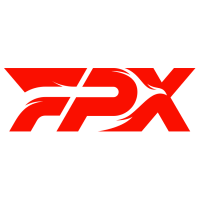 FunPlus Phoenix Europe Rank #11 SUYGETSU Dmitry Ilyushin Zyppan Pontus Eek ANGE1 Kyrylo Karasov Shao Andrey Kiprsky . On the second half, they kept it going and eventually took the map 13-6. With FPX up 10-7 on Split and SuperMassive Blaze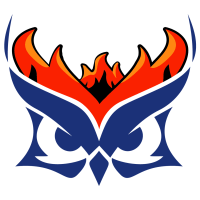 SuperMassive Blaze Europe Rank #12 russ Batuhan Malgaç pAura Melih Karaduran Turko Mehmet Özen Brave Eren Kasırga Izzy Baran Yılmaz looking to mount a comeback, disaster struck outside of either team's control and the game was halted for the day.
G2 Esports vs. Oxygen Esports (TBD)
G2 Esports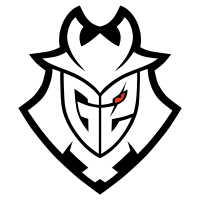 G2 Esports Europe Rank #7 keloqz Cista Wassim Mixwell Oscar Cañellas koldamenta Jose Luis Aranguren AvovA Auni Chahade nukkye Žygimantas Chmieliauskas came to win and they showed it. Their first map against Oxygen Esports
Oxygen Esports Europe Rank #16 glovee Burak Yıldırım Toronto Erdem Soğukpınar m1tez Muhammed Tezcan XiSTOU Göktuğ Canciğer Unity Cihan Seferoğlu was a brutal 13-2 win. G2 were 10-6 up on Breeze as the Turkish team looked to be putting on their own comeback, but it was then that the game was halted.
Looking Ahead
Today's final matches were harmed likely due to connection problems between Turkey and the Valorant Frankfurt servers. After over an hour of stoppage, the call to restart the games tomorrow was made by the officials. G2 will resume against Oxygen at 1 p.m. CEST, with the SuperMassive Blaze vs. FunPlus Phoenix match restarting at 2 p.m. CEST.
Today's victors, though, are now a single series win away from Berlin. They'll have to wait for Sunday for that though. The eight losing teams of these two opener rounds are up on the chopping block for the next two days of competition. The first lower bracket round is comprised of: