Dignitas
Dignitas North America Rank #9 dephh Rory Jackson psalm Harrison Chang supamen Phat Le have announced the departures of Kevin " POISED " Ngo and Ryan " shanks " Ngo from the organization's Valorant roster, the latter coming off a Trial period with the team.
VALORANT update (1/2):
@Shanks_TTV
's trial has ended and we have decided not to sign him to our roster.
We thank him for his time with the team during our trial and wish him the best of luck in his career.
VALORANT update (2/2):
We mutually agreed to release
@poisedcsgo
as the team has decided to go in another direction.
We are confident he'll find success as he continues his career and thank him for his time with our team
POISED originally signed with Dignitas alongside the three other members of Homeless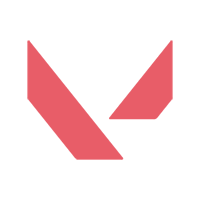 Homeless Inactive supamen Phat Le psalm Harrison Chang POISED Kevin Ngo dephh Rory Jackson , who made waves in the PAX Arena Invitational after taking down 100 Thieves and T1. shanks was later brought on Trial to round out the roster for the Pop Flash Invitational.
Both POISED and shanks move over from competitive CS:GO, both commonly seen competing in ESEA's Advanced and MDL divisions. The duo were previously in the blood, sweat, and tears MDL mix, alongside other future Valorant players including Jimmy " Marved " Nguyen and Peter " Asuna " Mazuryk.
The roster has seen varying success since their formal inception. Following the PAX Arena Invitational, the Homeless crew fell out of the Pittsburgh Knights Gauntlet Series lower bracket to Cloud9, placing fifth-sixth for the event.
Shortly after signing with the organization, the roster bested favorites Team SoloMid twice in the Pop Flash Invitational, ultimately eliminating the team to move on to the playoffs. The team placed fourth in the invitational, which remains their only result under the Dignitas organization.
That tournament was shanks' first and only with the team.
Dignitas
Dignitas North America Rank #9 dephh Rory Jackson psalm Harrison Chang supamen Phat Le now field: