Four teams secured their spots in VCT NA Stage 3: Challengers 2, the final Challengers event of the year.
FaZe Clan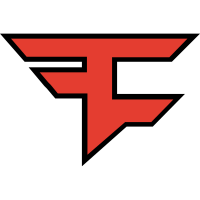 FaZe Clan North America Rank #6 BabyJ Hunter Schline ZachaREEE Zachary Lombardo BABYBAY Andrej Francisty Rawkus Shane Flaherty corey Corey Nigra and TSM

TSM North America Rank #7 hazed James Cobb WARDELL Matthew Yu Subroza Yassine Taoufik LeviathanAG Aleko Gabuniya trial survived close matches to qualify on Saturday. T1

T1 North America Rank #14 brax Braxton Pierce dawn Anthony Hagopian Skadoodle Tyler Latham autimatic Timothy Ta curry Rahul Nemani and Luminosity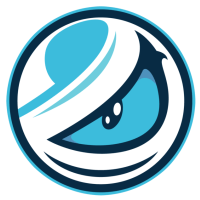 Luminosity North America Rank #16 YaBoiDre Diondre Bond moose Kaleb Jayne TiGG Tanner Spanu stand-in dazzLe Will Loafman aproto Alex Protopapas breezed through a little easier to qualify on Sunday. They will play in the main event with the teams who qualified for Challengers 1 but fell short of qualification to the regional final: Gen.G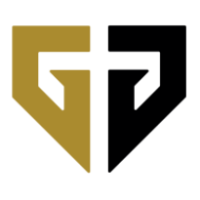 Gen.G North America Rank #8 gMd Anthony Guimond koosta Kenneth Suen NaturE Nicholas Garrison Shawn Shawn O'Riley , Pioneers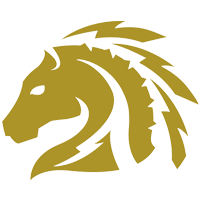 Pioneers North America Rank #22 fiziq Lucas Blow skuba Logan Jenkins jmoh Jason Mohandessi scourge Tanner Kages stellar Brenden McGrath trial , Version1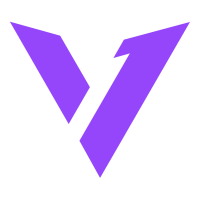 Version1 North America Rank #11 Zellsis Jordan Montemurro penny Erik Penny effys Loic Sauvageau wippie Maxim Shepelev , and Rise
Rise North America Rank #9 Shanks Ryan Ngo supamen Phat Le Derrek Derrek Ha POISED Kevin Ngo neptune Jason Tran .
This weekend's qualifier served as a final opportunity for most teams to advance one step further to a pair of LAN events that will end the first year of the Valorant Champions Tour. The VCT season is over for all of the teams who fell short of qualification for S3 Challengers 2, sans Cloud9 Blue
Cloud9 Blue North America Rank #4 xeta Son Seon-ho (손선호) Xeppaa Erick Bach leaf Nathan Orf mitch Mitch Semago vanity Anthony Malaspina poiz Michael Possis and NRG Esports

NRG Esports North America Rank #13 eeiu Daniel Vucenovic s0m Sam Oh ANDROID Bradley Fodor tex Ian Botsch WeDid Matthew Suchan . Those two teams currently remain within the top 10 in VCT NA circuit points, which is a high enough placing to guarantee a spot in the Last Chance Qualifier for the end-of-year Champions LAN.
The weekend's high stakes proved to be enough to spark intense matches throughout the weekend.
FaZe secured its spot in Challengers 2 by narrowly edging out Ghost Gaming
Ghost Gaming North America Rank #17 huynh Danny Huynh ryann Ryan Welsh koalanoob Gianfranco Potestio chase Dajon Lopez NiSMO Marc-Andre Tayar in back-to-back maps. The first map of the match ended 14-12 in favor of FaZe, and the second map ended 13-11. Each team finished with a 1v3 clutch to their name by the end of the match: Danny "huynh" Huynh secured one in the first map and Andrej "BABYBAY" Francisty had one of his own in the second map.
TSM needed to survive a pair of tough matches to make it into the final Challengers event of the season. The team went toe-to-toe with Andbox
Andbox North America Rank #21 neT Michael Bernet trial ALEKSANDAR Aleksandar Hinojosa trial Cooper Austin Abadir trial vice Daniel Kim mada Adam Pampuch in the Ro16, securing the match with a marathon third and final map: 20-18. Their next match, with DarkZero Esports
DarkZero Esports North America Rank #26 Harmon Nick Harmon Ange Adam Milian ScrewFace Kyle Jensen Andersin Andy Collins KOLER Yannick Blanchette , proved to be a nailbiter of its own after DarkZero won the first map. TSM needed overtime to stave off elimination in the second map, winning 14-12, before handily winning the final map 13-8 to take the match.
TSM has qualified for two Challengers events this year and finished just outside the top four in both of them.
Both T1 and LG finished their qualifier runs with fairly comfortable 2-0 victories, although LG's match in particular was not without excitement. LG's sweep of C9B was with the help of three aces, the first two being just two rounds apart and Diondre "YaBoiDre" Bond earning one on each map.
The main event is set to begin this week. Pick 'ems are open for the event.