Sentinels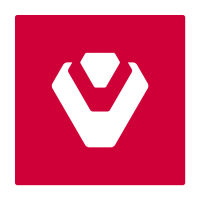 Sentinels North America Rank #1 sinatraa Jay Won inactive TenZ Tyson Ngo ShahZaM Shahzeb Khan SicK Hunter Mims zombs Jared Gitlin dapr Michael Gulino have defeated XSET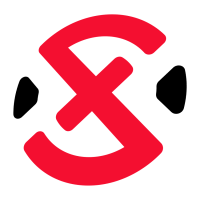 XSET North America Rank #6 dephh Rory Jackson zekken Zachary Patrone PureR Bryce Lovell AYRIN Jordan He BcJ Brendan Jensen 3-1 in the grand finals of VCT North America Stage 3: Challengers 1.
This is Sentinels' fifth straight championship in a VCT main event appearance — only falling short in the qualifiers for Stage 2: Challengers 1 since winning Masters 1. XSET's loss marks their second straight runner-up finish in a Challengers appearance.
The match started with a commanding Haven attack half for XSET, who jumped ahead to an 8-2 lead. They pushed that advantage to reach match point at a comfortable 12-7. But, for just a few minutes, Hunter "SicK" Mims made it appear as if a Sentinels comeback was possible.
SicK closed out an ace in Round 20 by winning out a 1v3 clutch. He then followed that up with a 3K in the first five seconds of the next round to allow Sentinels to close out Round 21. XSET slammed the door on his shenanigans the next round to close out the map 13-9.
SicK's eight kills in these two rounds made up just under half of his 17 kills across the map.
Sentinels responded in turn on the second map, Breeze, by jumping out to a 6-0 lead. They eventually closed out the map 13-7. SicK carried his momentum built near the end of Haven into Breeze, dominating the server with a 24/12 K/D and 318 ACS.
Icebox was the closet map of the match. Each team traded momentum back-and-forth throughout, but Sentinels built a small amount of breathing room by the end with a 12-10 lead. XSET, however, wasn't going to back down without a fight.
Bryce "PureR" Lovell clutched out a 1v2 in Round 23 to bring XSET within one round of forcing overtime. Then, Jordan "AYRIN" He followed up his teammate's performance with a 1v2 clutch of his own to actually force overtime. Unfortunately, XSET couldn't close out the map the same way they closed out those two rounds, and lost Icebox 14-12.
PureR refused to swing on dapr until he was ready to.
AYRIN made it look just like shooting fish in a green chemical cloud.
Ascent proved to be almost as close as Icebox after the teams entered the final stretch of rounds tied 10-10. But it was Sentinels' turn to show off the clutch ability of their stars. Sentinels ended a four-round XSET win streak with an infuriatingly evasive clutch by Michael "dapr" Gulino in Round 21. Jared "zombs" Gitlin then clutched out a 1v2 in Round 22 to give Sentinels match point. The team opted to waste no time. Sentinels won Round 23 to win Ascent 13-10 and the match 3-1.
Sometimes the best play is just to run away and play peek-a-boo for a bit.
XSET were already forcing this round, meaning this clutch effectively ended the series.
Those highlight plays were just some of many throughout the course of the match: there were 18 total clutches in the match, plus 13 4Ks and two aces. Icebox in particular was an exciting map, bringing about the most clutches and multikills. There were 18 clutches and six 4Ks on the map.
Tyson "TenZ" Ngo led the match in ACS with 267 and with the highest +/- at 17 more kills than deaths. He was also +11 on first kills to first deaths, highest in the match. Brendan "BcJ" Jensen led the match in damage at 171 ADR.
Regardless of the results, both teams are qualified for North America's Stage 3 Challengers Final, which will be played with the new agent KAY/O enabled.
Sentinels will just enter the tournament with the higher seed and the greater prize money from their latest victory.