bonk
bonk Europe Rank #3 bonkar Malkolm Rench Yacine Yacine Laghmari ziz Leo Jannesson draken William Sundin have confirmed the addition of William " draken " Sundin to the team's roster. The Swede was previously on trial for the roster, as revealed previously by Yacine " Yacine " Laghmari on his Twitch stream.
The announcement leads up to a rework of the Swedish roster following the departure of Saif " Sayf " Jibraeel and coach Emil " eMIL " Sandgren from the roster, with the latter moving to European rival Ninjas in Pyjamas
Ninjas in Pyjamas Europe Rank #7 rhyme Emir Muminovic luckeRRR Niels Jasiek CREA Charles Beauvois Sayf Saif Jibraeel .

Now on bonk, draken returns to a fully-Swedish roster, a familiar environment for the former CS:GO player, who primarily played in Swedish powerhouses such as NiP, Fnatic, and Red Reserve.
The player makes a return to the upper echelons of the European Valorant scene, having previously found wins in multiple early tournaments, such as the G2 Esports European Brawl and the Twitch Rivals Launch Showdown.
In late July, draken made his professional Valorant debut with Inferno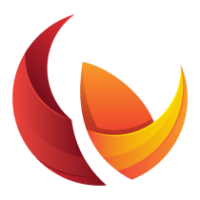 Inferno Europe Rank #65 nieSoW Dustyn Durnas pAura Melih Karaduran loWel Christian Garcia Antoran , alongside fellow former CS:GO player Christian " loWel " Garcia Antoran. While the roster made appearances in two Ignition Series events—the Mandatory.gg Cup #2 and the LVL VALORANT Clash 2—Inferno were unable to attain significant results in either.
Bonk have been among one of the most highly-anticipated teams in the European scene. However, with the team failing to receive an invite to the highly coveted BLAST Twitch Invitational and the aforementioned roster changes, the team has been reworking its roster for the next wave of Valorant events amidst their continued search for an organization.
The fifth player for bonk has yet to be revealed at this time.
bonk
bonk Europe Rank #3 bonkar Malkolm Rench Yacine Yacine Laghmari ziz Leo Jannesson draken William Sundin are now: