Renegades
Renegades Inactive have officially signed Alex " RetrQ " Kadan as the fifth member of their Valorant squad, following the release of James " Nurfed " McFadden the month prior. In addition, the player joins Renegades alongside former CS:GO Coach Justin " coachJ " Anzalone.
Renegades
@Renegades
We are very excited to announce our new additions to
#RNGVAL
🤠
Please welcome Coach
@coachJocko
, and our new fifth
@IamRetrQ
See them both in action tomorrow in the Pulse Series Invitational!
#RNGFAM
RetrQ has previously played among a variety of unsigned North American teams, including Team Underrated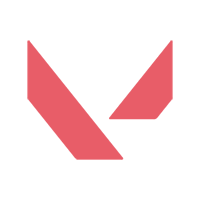 Team Underrated Inactive neptune Jason Tran RetrQ Alex Kadan Ange Adam Milian 4Pack Kevin Przypasniak Shanks Ryan Ngo . After his un-sponsored squad fell into inactivity, he temporarily joined Renegades as a stand-in for the Pittsburgh Knights Invitational, filling in for Nurfed, who had been released prior. During the Invitational, Renegades were able to pull off an upset on T1
T1 Korea Rank #3 xeta Son Seon-ho (손선호) Sayaplayer Ha Jeong-woo (하정우) BeomJun Kim Beom-jun (김범준) ban Joseph Seungmin Oh Munchkin Byeon Sang-beom (변상범) Carpe Lee Jae-hyeok (이재혁) to make it out of groups, before falling in Lower Round 1 to Cloud9.
The roster move comes ahead of the Pulse Series, where Renegades are favored to make a deep run in the tournament, as one of the few sponsored teams competing in the event.
Renegades
Renegades Inactive are now: