Renegades
Renegades North America Rank #17 cp2 Chuck Proud randyySavage Devon Bréard Winsum Ryan Johns Berghy Stephen Bergh RetrQ Alex Kadan have officially signed Alex " RetrQ " Kadan as the fifth member of their Valorant squad, following the release of James " Nurfed " McFadden the month prior. In addition, the player joins Renegades alongside former CS:GO Coach Justin " coachJ " Anzalone.
Renegades
@Renegades
We are very excited to announce our new additions to
#RNGVAL
🤠
Please welcome Coach
@coachJocko
, and our new fifth
@IamRetrQ
See them both in action tomorrow in the Pulse Series Invitational!
#RNGFAM
RetrQ has previously played among a variety of unsigned North American teams, including Team Underrated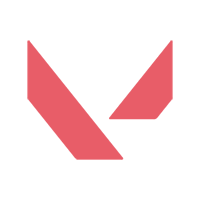 Team Underrated Inactive 4Pack Kevin Przypasniak shanks Ryan Ngo Ange Adam Milian RetrQ Alex Kadan Neptune Jason Tran . After his un-sponsored squad fell into inactivity, he temporarily joined Renegades as a stand-in for the Pittsburgh Knights Invitational, filling in for Nurfed, who had been released prior. During the Invitational, Renegades were able to pull off an upset on T1

T1 North America Rank #11 brax Braxton Pierce AZK Keven Larivière to make it out of groups, before falling in Lower Round 1 to Cloud9.
The roster move comes ahead of the Pulse Series, where Renegades are favored to make a deep run in the tournament, as one of the few sponsored teams competing in the event.
Renegades
Renegades North America Rank #17 cp2 Chuck Proud randyySavage Devon Bréard Winsum Ryan Johns Berghy Stephen Bergh RetrQ Alex Kadan are now: