With Pop Flash set to kick off tomorrow, T1

T1 North America Rank #11 brax Braxton Pierce AZK Keven Larivière and Dignitas
Dignitas North America Rank #7 dephh Rory Jackson psalm Harrison Chang supamen Phat Le have announced their fifth players for the upcoming Ignition Series event.
In wake of the departure of Tyler " Skadoodle " Latham's departure from T1's active roster, the North American team will be fielding Daniel " eeiu " Vucenovic for the event. The Canadian player will be temporarily moved up from T1's sister team T1 Academy

T1 Academy Inactive rara Kurt Kurtis Gallo eeiu Daniel Vucenovic ZerG Haydin Gordon , which was formed shortly following the announcement of the primary T1 roster.
T1
@T1
T1's roster for Pop Flash will be:
Since being officially signed by Dignitas, the formerly-Homeless roster has been without a permanent fifth after parting ways with Leonardo " Laski " Arroyo last week in pursuit of a permanent Jett Operator player.
Confirming previous reports, the organization has announced the team will be trialing Ryan " shanks " Ngo for Pop Flash alongside upcoming events. With Dignitas, the former CS:GO player will make his second Ignition Series appearance, after previously qualifying for the PAX Arena Invitational with Team Underrated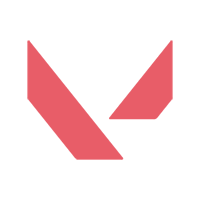 Team Underrated Inactive 4Pack Kevin Przypasniak shanks Ryan Ngo Ange Adam Milian RetrQ Alex Kadan Neptune Jason Tran .
Dignitas
@dignitas
📢Our
@PlayVALORANT
team will be competing with
@Shanks_TTV
for the upcoming
@Flashpoint
Ignition Series event this weekend.
Shanks will be on trial with the team for our upcoming events!
Dignitas' roster for Pop Flash will be:
Both teams will play their opening matches tomorrow in separate groups. Dignitas will play the first series of the event against the monolithic Team SoloMid at 9 AM PDT, with T1 taking on Immortals in the afternoon at 5 PM PDT.